The day is finally here. Prince Harry and Meghan Markle are about to get married at St. George's Chapel, and their guests are rolling in, including… Idris Elba? Yep, the Wire and Luther star is at the royal wedding, which begs the question: Is Idris Elba friends with Meghan Markle and Prince Harry, or is he simply at the biggest British event of the year as renowned English actor Idris Elba?
It turns out that while Elba is not BFF4L with the soon-to-be Duke and Duchess of Sussex, he does have an important connection to the royal family. So, no, he and his fiancée Sabrina Dhowre are not just there to make the event even more A-list.
In fact, a charity started by Harry's father, Prince Charles, literally changed Elba's life and helped him become the actor he is today. Prince Charles founded The Prince's Trust in 1976 when "the UK was struggling with record levels of unemployment and spiraling inflation," according to its official website. The organization establishes grants for young people who are facing economic hardships to help them achieve their dreams and avoid unemployment. According to the Prince's Trust site, it has now "reached more than 825,000 young people with three in four achieving a positive outcome – moving into education, employment or training." One of those people was Elba.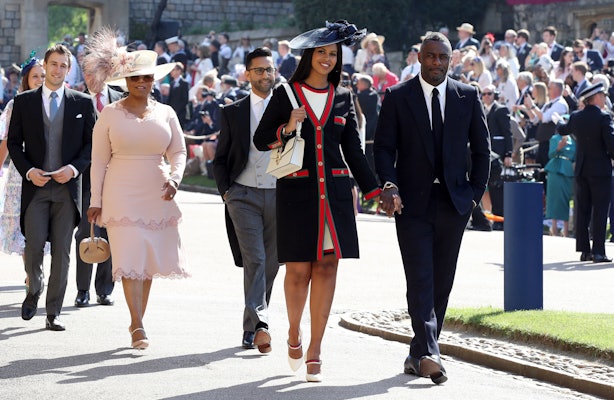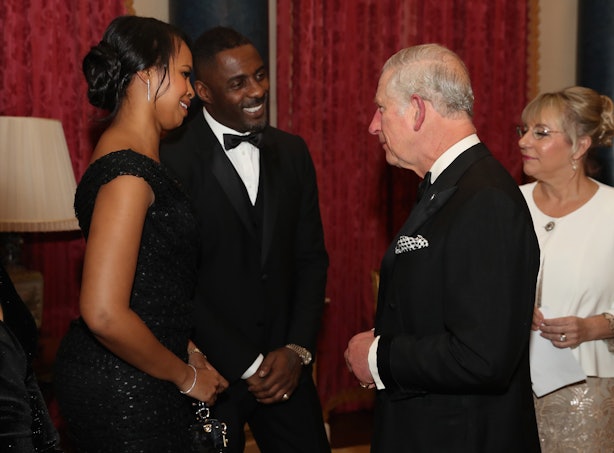 Elba also introduced Dhowre to Prince Charles during the One Million Young Dinner in December.
So, while Elba doesn't seem to be good friends with Markle and Harry, he does have a strong connection to the family, and it sounds like there would be a good chance he'd crossed paths with the groom at some point. It may seem strange to some people to have someone at their wedding who has more of a connection with their father or father-in-law, but this isn't any ordinary wedding. Besides being about the couple, it's about the royal family as a whole. Plus, there are a whopping 600 people invited to the ceremony, so if you have the room to invite Idris Elba, you invite Idris Elba.
In addition to the actor, there are plenty of other famous faces at the event, including Amal and George Clooney, Oprah Winfrey, David and Victoria Beckham, and Markle's good friends Priyanka Chopra and Serena Williams, as well as her Suits co-stars. But it's not just a parade of celebrities, the guests do have connections to the family, and when it comes to Elba's, it's a super meaningful one.
Source: Read Full Article