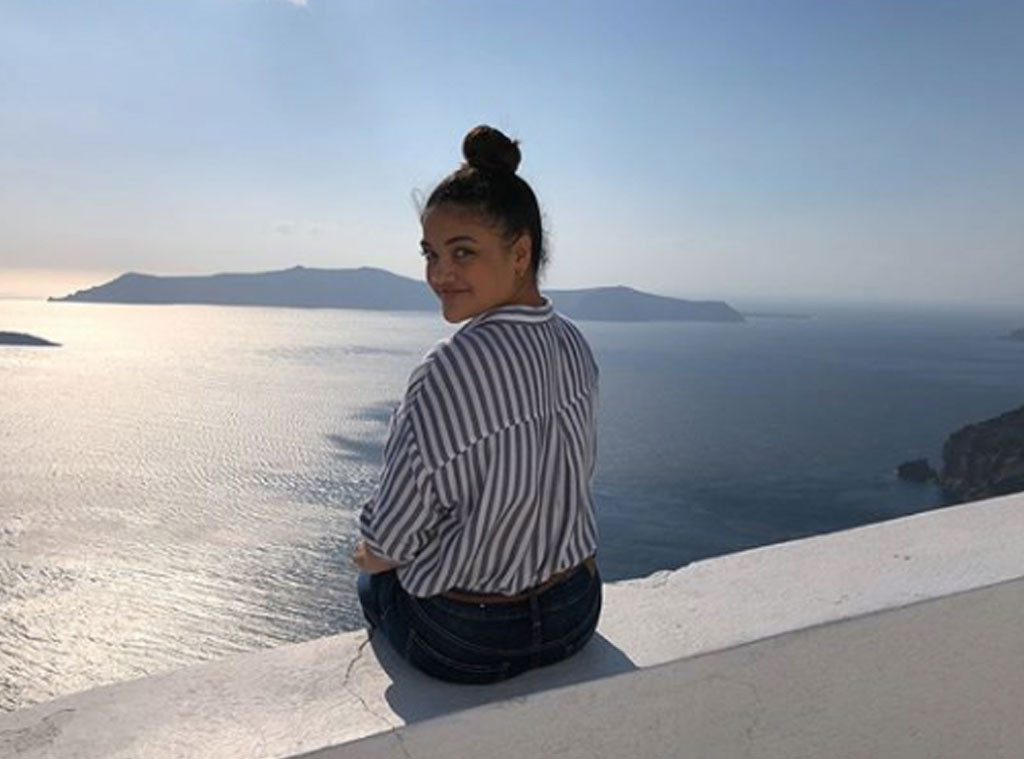 Instagram
Laurie Hernandez is already preparing for Toyko 2020!
That's right, and the 17-year-old gymnastics star is telling us exactly what she's been up to and how she's getting ready for what's to come.
"There really is no typical day since every day is different. I do a lot of traveling with training in between. I enjoy that each day brings something new, but I make sure I get my workouts in and am eating right," she tells E! News.
And because eating right and making sure she's fueling her body with all that she needs for the grueling training sessions, Hernandez is also telling us all about how she starts her day.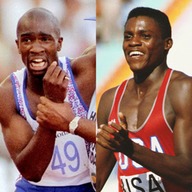 Photos
Top 10 Summer Olympics Moments
"I'm always busy and need something that gives me energy throughout the day. That's where scrambled eggs come in – they're one of my favorite meals to make myself," she explains. "Eggs are a nutritional powerhouse with one large egg containing 6 grams of high-quality protein, so it's an easy, delicious and nutritious way for me to stay satisfied. I also make sure to incorporate other nutritious foods, such as lean protein, vegetables, fruits and whole grains."
Photos
Stars at 2016 Rio Olympics
The gymnast is partnering with the American Egg Board to search for this year's incredible kid.
"Growing up, my parents always supported me and my dreams. Not only did this help me reach my full potential, but it also made me feel special each step of the way. So, I know firsthand that incredible kids should be recognized!" she says. "The You're Incredible Because… The contest aims to celebrate kids engaging in social good projects in their schools and communities, excelling in sports or extra-curricular activities, raising money for those in need and more."
What makes kids incredible? They're optimistic, caring, go-getters, determined, and unstoppable when it comes to doing something they love. And what does every incredible kid need to fuel them to be their best? Protein-packed eggs of course! That's why I teamed up with @IncredibleEgg again to celebrate incredible kids with the "You're Incredible Because…" Contest. One lucky winner will receive a $2,500 scholarship, a $2,500 donation to their school, and so much more! Parents, submit your kids on Instagram or Twitter using #IncredibleBecause & #contest with a description of the spectacular things they're doing. Click the link in my bio for rules & details to enter. #Sponsored
A post shared by Laurie Hernandez (@lauriehernandez_) on
Even with her hectic schedule, Hernandez still tries to stay in contact with her teammates from the 2016 Rio Olympics.
"I've really tried to keep in touch with them, but we're all so busy with traveling and some with training. I do hope there is a reunion in the works soon since I miss all of them!" she says.
During the summer games, the Dancing With the Stars' champion kept her parents and siblings by her side. She tells us that nothing has changed, and they're still a very important part of her career.
"My family plays a big role in shaping me as a person and as an athlete," she explains. "They've helped me stay ambitious and continue to push me to achieve my dreams. Without them, I couldn't have done anything I've accomplished so far."
Source: Read Full Article