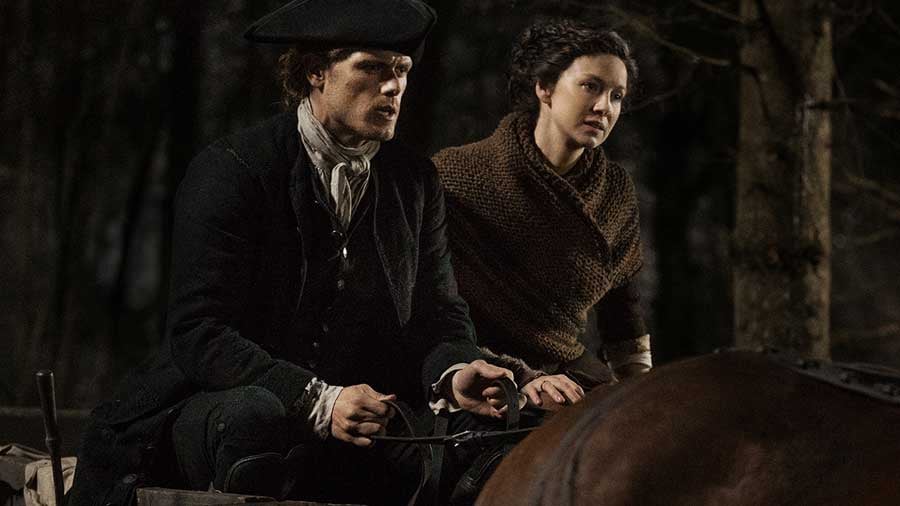 At the end of Outlander's season four premiere, titled "America the Beautiful," Claire and Jamie's traveling party is set upon by bandits, led by Stephen Bonnet, a dastardly villain who is going to be a presence on the show for a while. In the melee, Claire pops something into her mouth, and nonbook readers may be wondering exactly what was going on there. Here's an explanation.
Warning: slight spoilers from the books ahead.
In Drums of Autumn, the Diana Gabaldon book on which season four is based, Bonnet attacks the barge to rob Claire and Jamie. He knows from traveling with them previously that they have several things of value — most notably a pouch full of gemstones, which they took from Geillis Duncan (Lotte Verbeek) back in Jamaica.
Source: Read Full Article