Real Housewives of D.C. may have flunked after one season in 2010, but in 2016, Real Housewives of Potomac saved the show for the region. Since then, three whole seasons have gone by, and they have seen a total of eight women (welcoming Monique Samuels in Season 2 and Candiace Dillard in Season 3) reveal that the luxury lifestyles they lead aren't always fun and games. Season 3 will come to a close with Part 2 of an eventful reunion episode on Sunday, August 19, and of course, die-hard fans already need to know when Real Housewives of Potomac is returning for Season 4.
Bravo has yet to confirm an official renewal of RHOP, however, there's always room for more drama and excitement among the housewives and their husbands. Plus, Monique is making room for one more family member. as she announced her pregnancy with her third child in June. Her family has been pretty visible on RHOP so far, so the baby obviously has to make its debut.
Season 3 welcomed a newcomer, Miss United States champion Candiace Dillard, who has stirred up quite the conversation with her extravagant pageant lifestyle and dedication to her civic duties. She replaced the full-time role of Charrisse Jackson-Jordan on the show, although Jackson-Jordan appears intermittently as a friend on Season 3 (and so does her divorce-induced champagne room).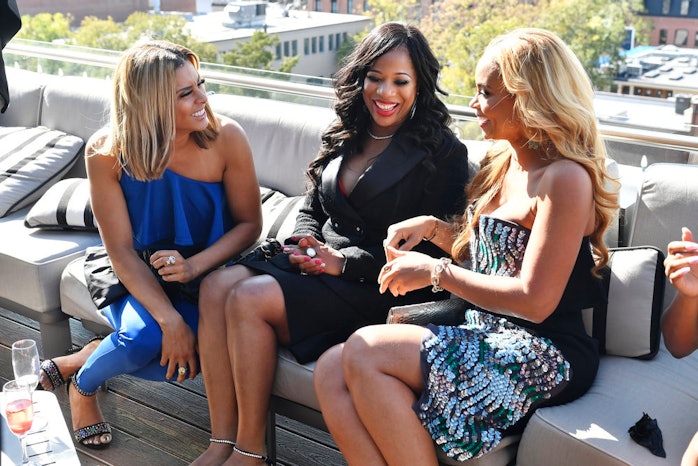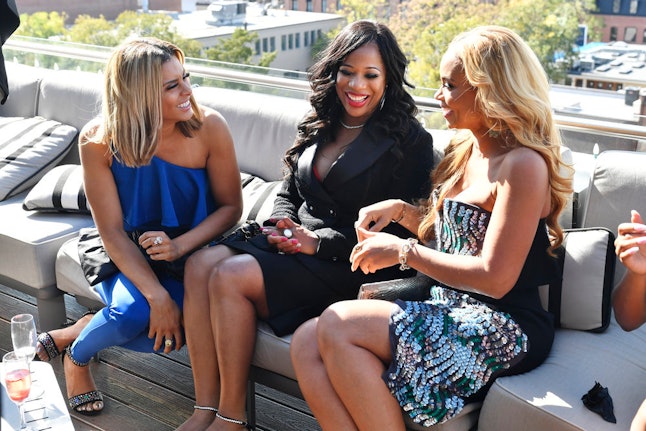 Dillard's wild success post-pageant victory as a three time business owner fits perfectly into the financial conversation that has overtaken Season 3, starring RHOP veterans Karen and Ray Huger. As viewers know, the couple sold their $1.685 million mansion upon uncovering Ray's million dollar back-due tax evasions, per People. But of course, whether it's true or not, Karen's still standing by her tagline that "the grand dame still holds center court."
Dillard, on the other hand, doesn't seem to be struggling at all financially, as she is the founder and CEO of Candiace Dillard Pageant Consulting, cofounder of Prima Hair Collection by Candiace Dillard, and co-owner of Chateau Salon Suites. Among the women of Potomac, business and profits are a constant source of tension and will likely continue to be so into the upcoming fourth season.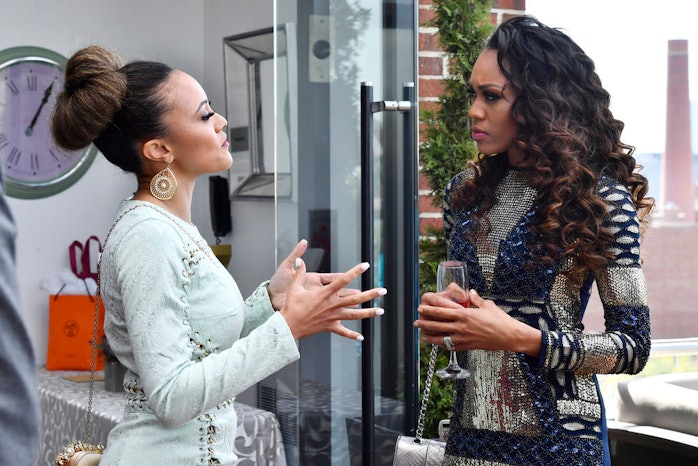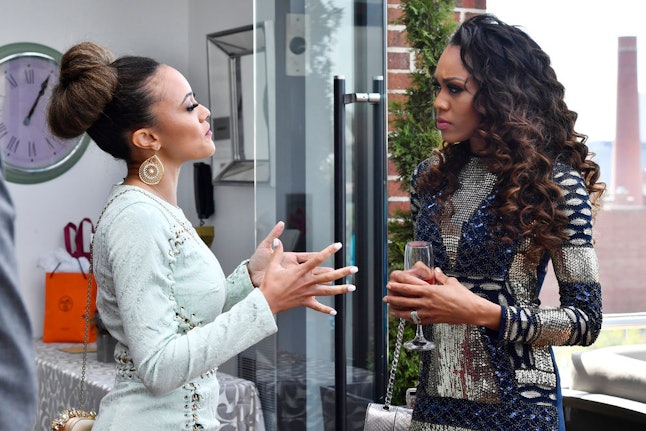 And all of that tea doesn't even spill into the love lives of the six housewives, which are more complicated than their titles lead you to believe. Gizelle has struggled with her relationship status throughout most of Season 3, Ashley and Michael are faced with some trying decisions, and Karen and Ray uncover something even uglier than tax debt. To be real, RHOP might be the most dramatic of all the Housewives offshoots, which is really saying something.
So while RHOP may not be the most well known installation among the Real Housewives programs that are based in big cities like Atlanta and New York, there is definitely more than what meets the eye in Potomac, Maryland. Between their businesses, their growing families, the ever-shifting alliances, and strong personalities, there's definitely good fodder for another season.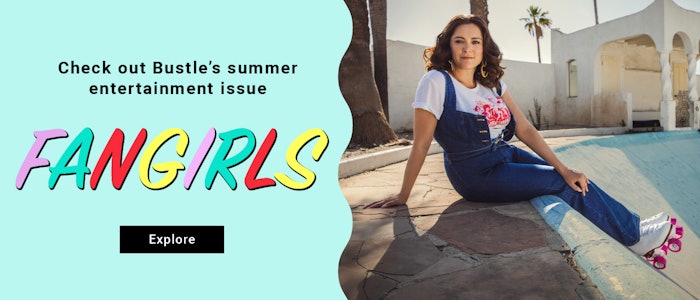 Source: Read Full Article