Jennifer Aniston is like a walking billboard for anti-aging. From her gorgeous hair to her supple skin to her killer body, the Hollywood A-lister doesn't look a day older than Rachel Green. And while she may have access to expensive face creams, top facialists, and other star-worthy facets that have helped her maintain her youth, the star's secret to anti-aging is actually super affordable. Not to mention: It can be done in the comfort of your own home.
Curious to know more? We share the at-home beauty treatment Jennifer Aniston swears by for youthful-looking skin, ahead.
The anti-aging beauty treatment Jennifer Aniston can't live without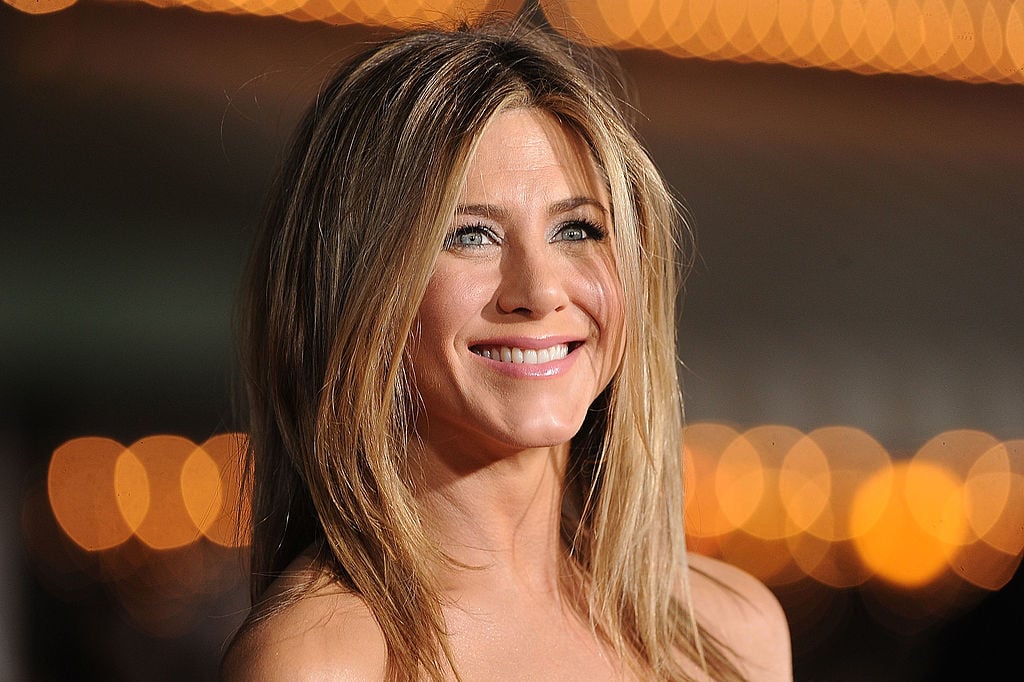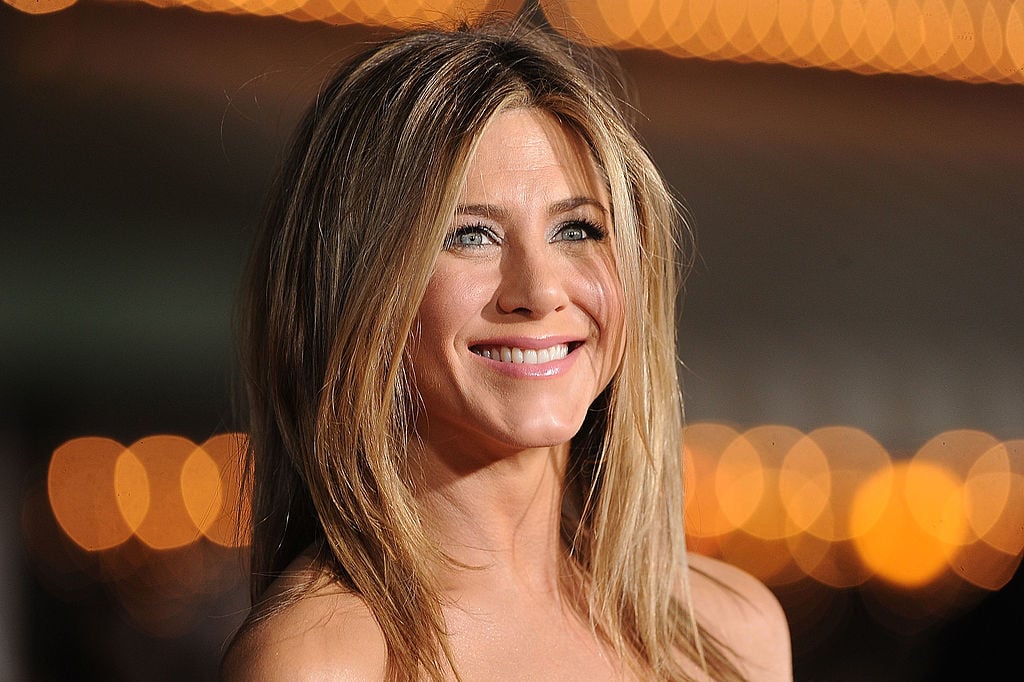 How does she get that ageless glow? | Jason Merritt/Getty Images
When it comes to anti-aging beauty treatments, celebrities have tried it all. That said, there is one at-home treatment that many — including Jennifer Aniston — swear by. So, what is this secret weapon against fine lines, wrinkles, and other visible signs of aging? Microneedling, aka derma-rolling!
In a 2014 interview with People Magazine, Aniston dished about the at-home treatment, stating "it allows the serums and whatever products you're using to really soak in." But, that's not all it's good for. For more on micro-needling — including how it benefits skin, how it works, and how to do it at home — keep reading.
What is microneedling?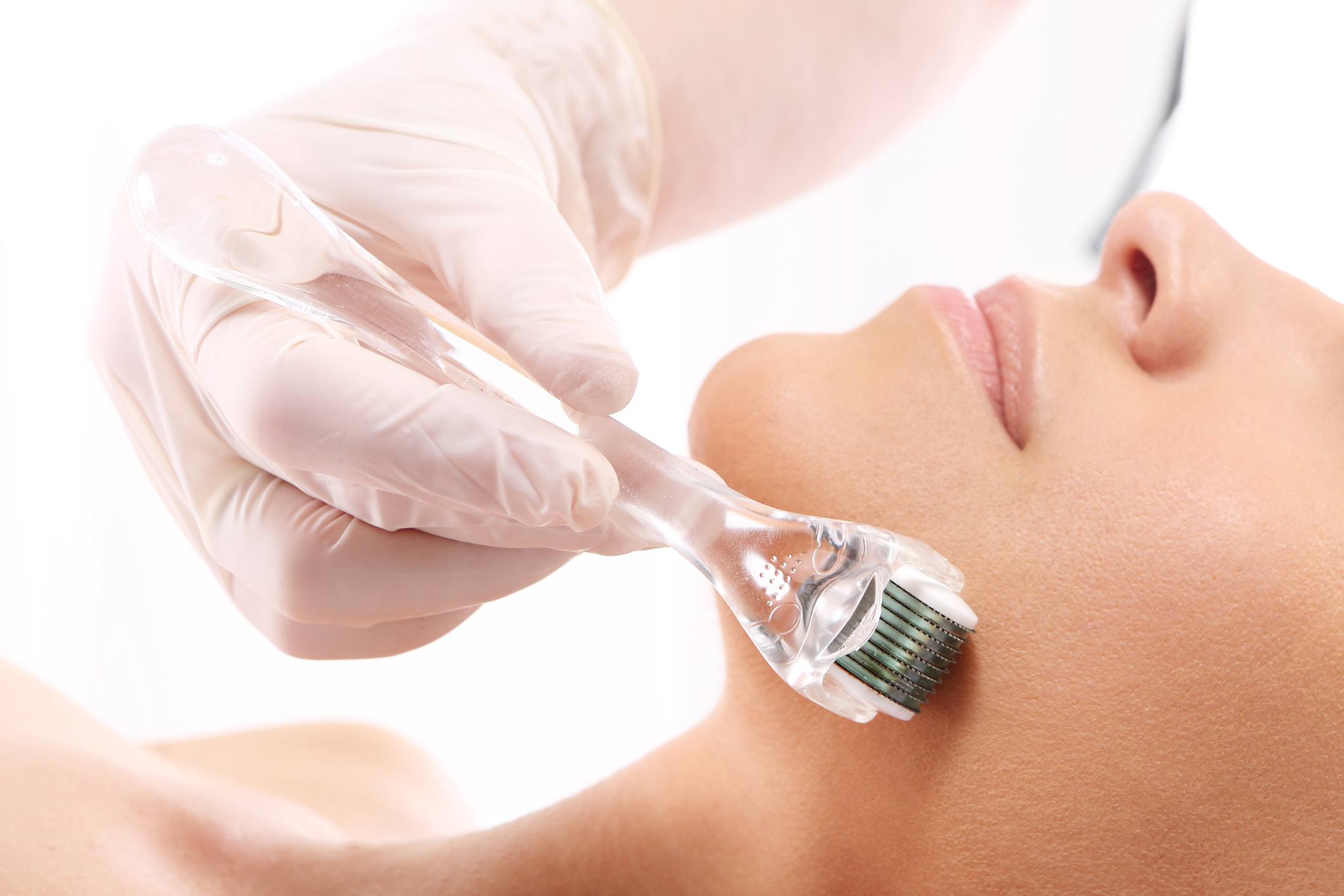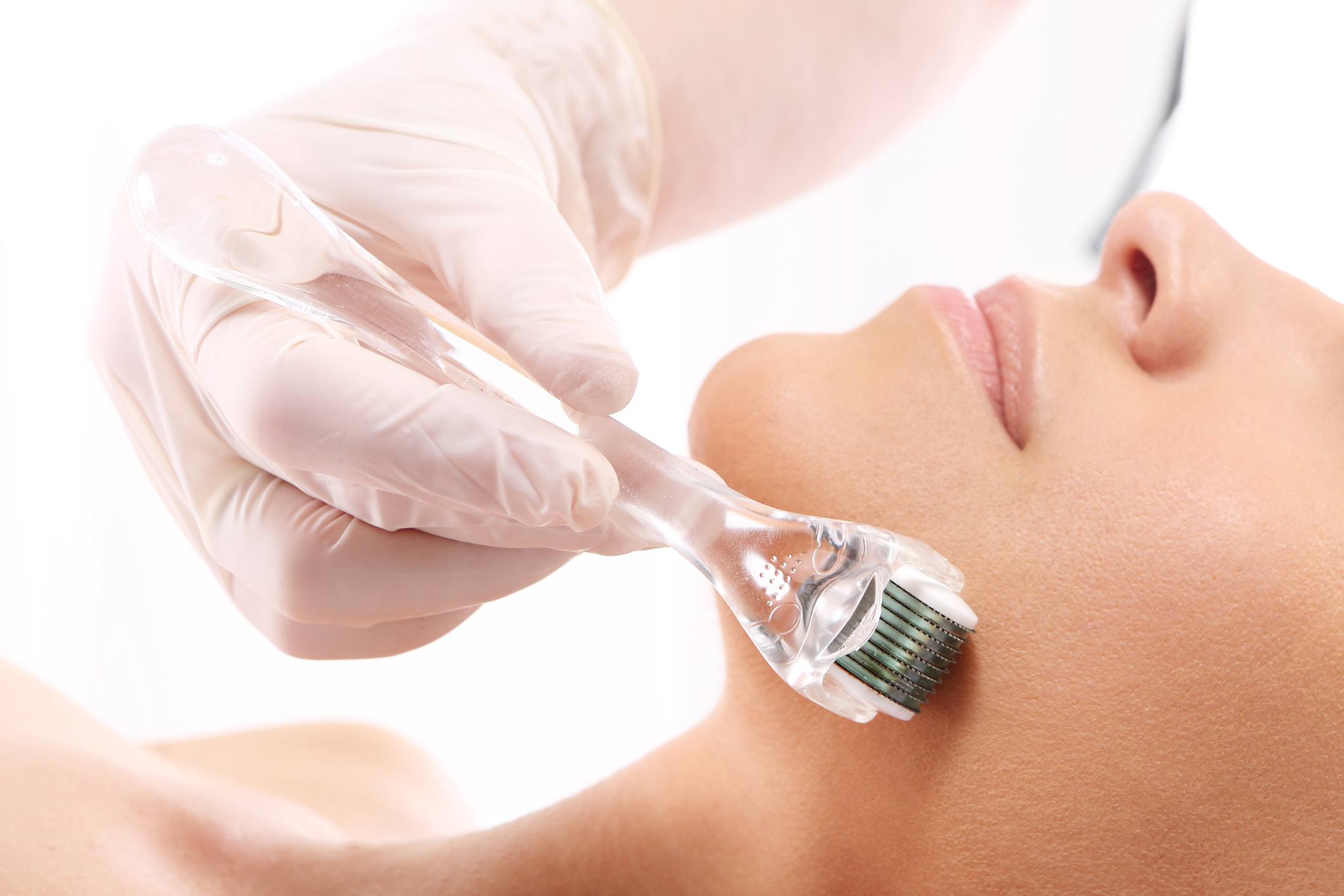 It's much less painful than it sounds. | Robertprzybysz/iStock/Getty Images
Microneedling — which is sometimes referred to as derma-rolling — is an at-home treatment that involves puncturing the skin with tiny needles. This causes the skin's regeneration process to speed up and collagen and elastin production to kick into overdrive.
While the treatment itself sounds absolutely terrifying, it's actually not that bad (and much easier than you may think). Find out how it works, next.
How does it work?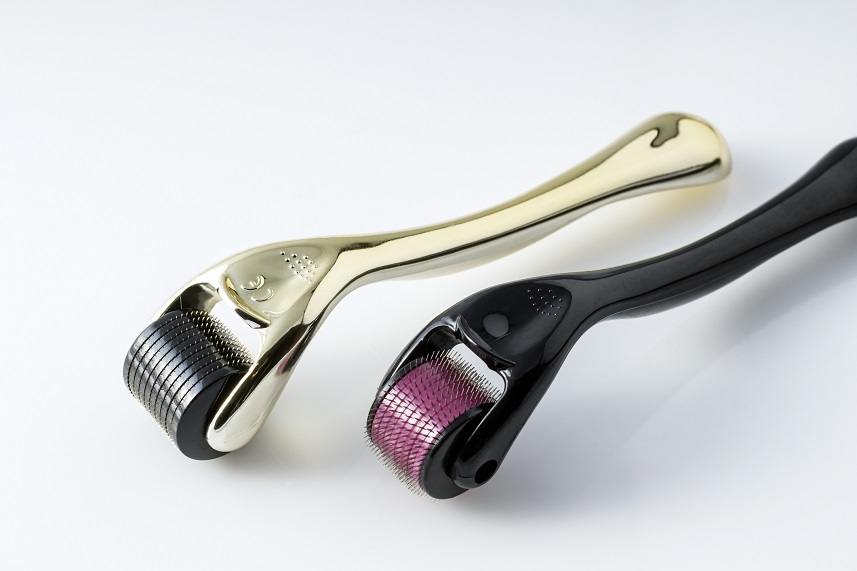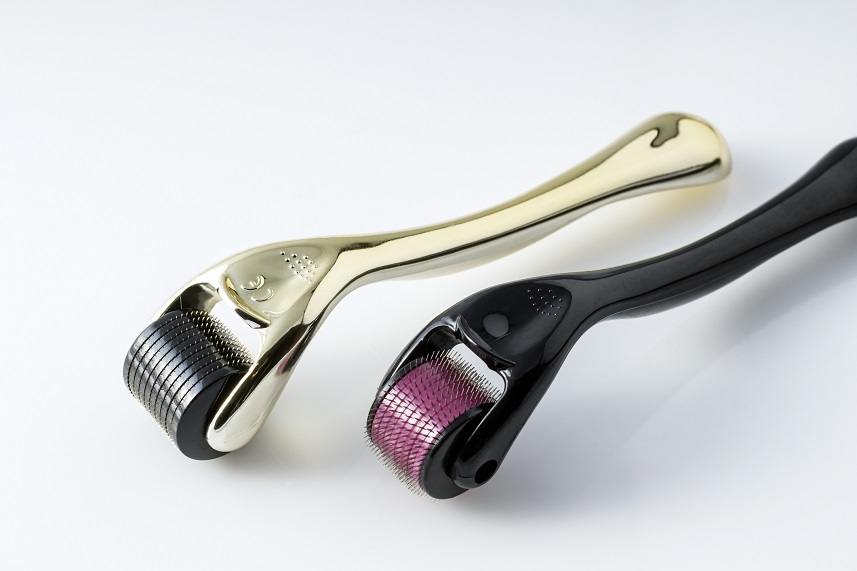 Small needles help avoid infection. | Marcinm111/iStock/Getty Images
Derma-rolling consists of a handheld device with a rolling barrel attached to it. The barrel is covered in hundred of tiny needles — ideally ones that are no thicker than 0.3 mm — that puncture the skin to promote regeneration.
The first step in derma-rolling is to cleanse the skin and apply a nourishing facial oil or hyaluronic acid serum. Then, you roll the device across your complexion — more on that later — to create micro-punctures, and you follow up with another layer of serum and the rest of your skin care routine.
The anti-aging benefits of microneedling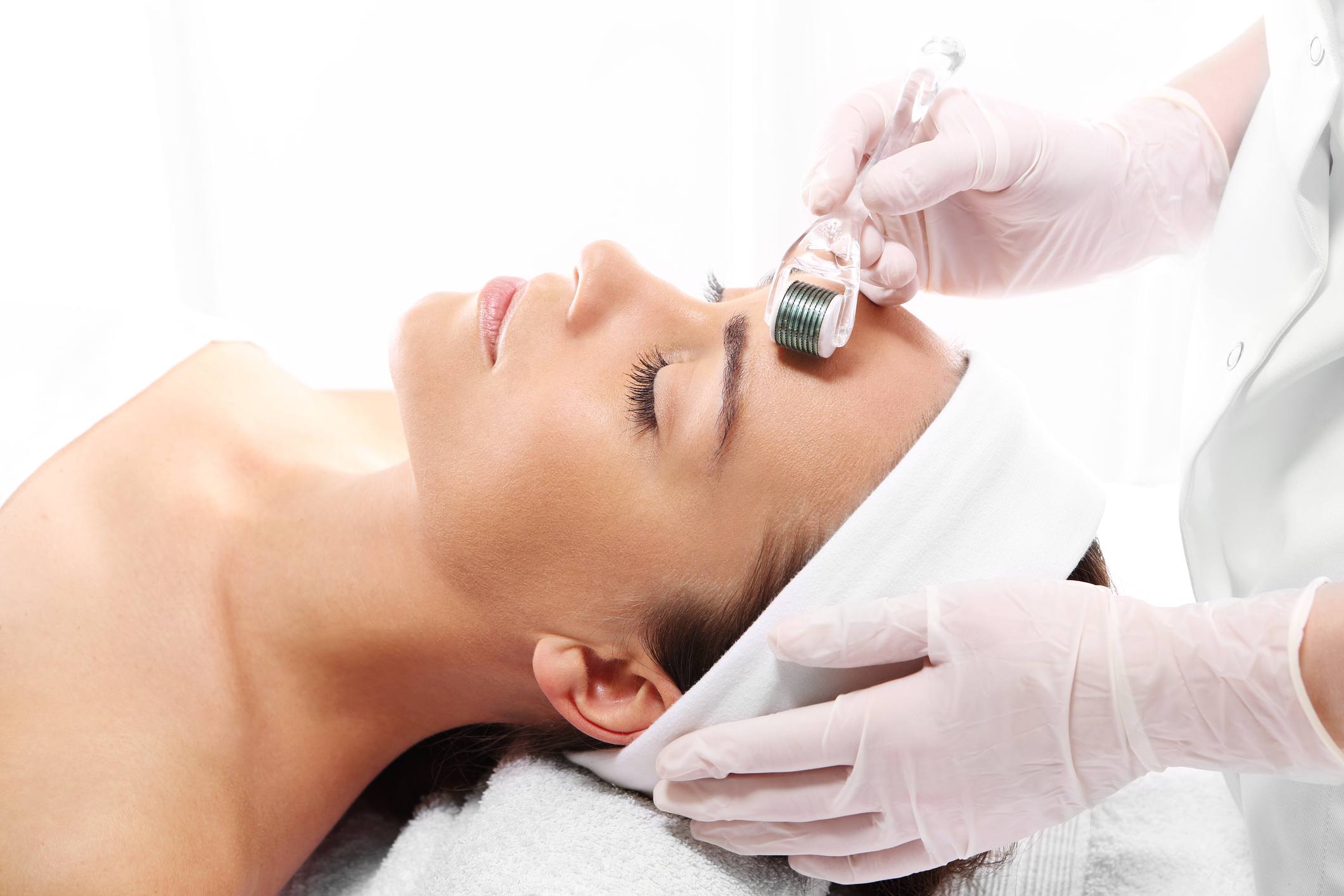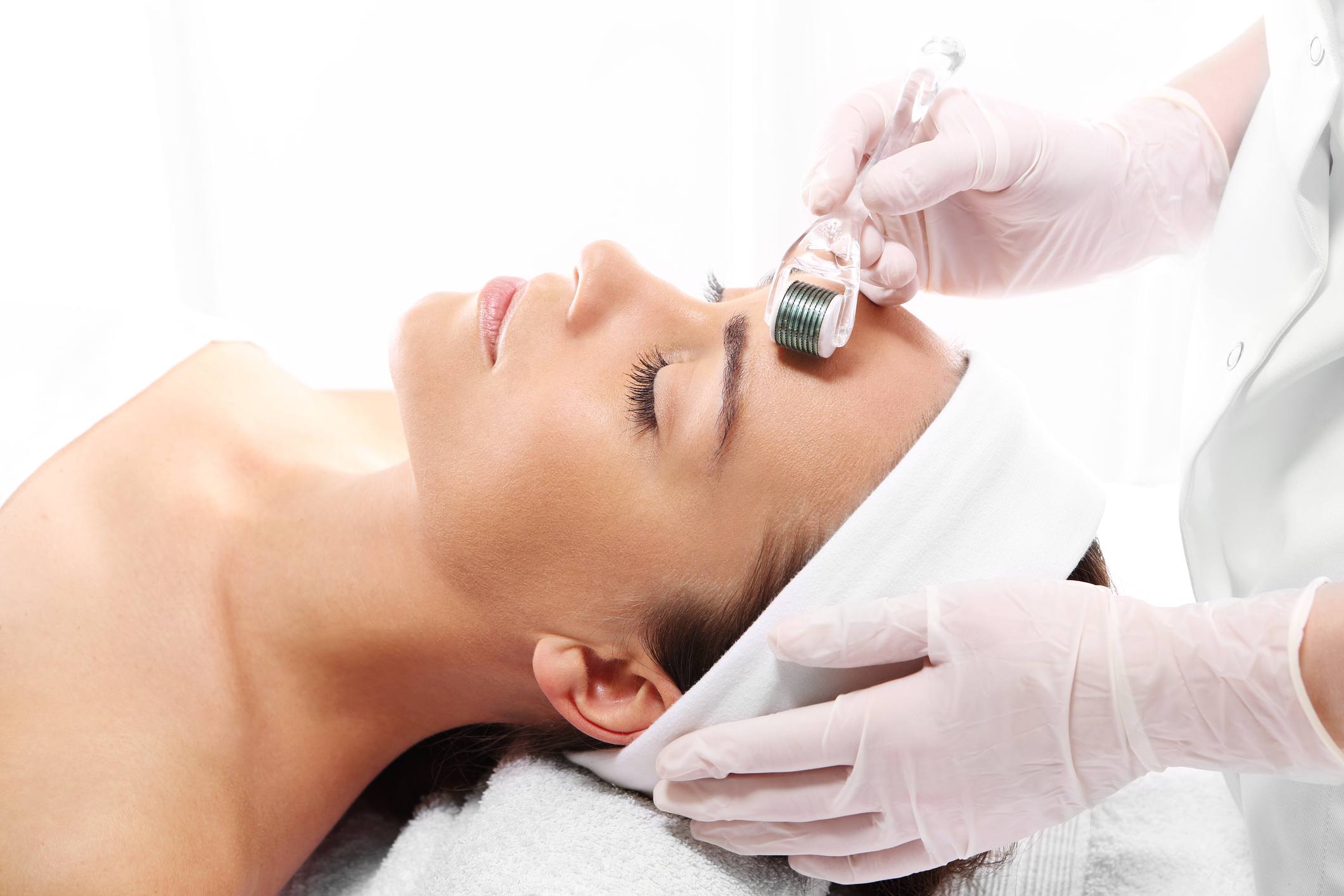 There are so many benefits to microneedling. | Robertprzybysz/iStock/Getty Images
While there are many benefits to microneedling, it's anti-aging benefits are perhaps one of the most notable. Aside from speeding up the skin's regeneration process and kicking collagen and elastin production into overdrive, derma-rolling the complexion can exfoliate dead skin, help the skin better absorb skin care products (which, in turn, makes them more effective), smooth out the look of fine lines and wrinkles, promote a tighter, more supple-looking complexion, and give the skin a natural-looking glow.
Where to buy a microneedling device
You should purchase stainless steel to avoid corrosion. | Stacked Skincare
There are many places to buy microneedling devices. However, you'll want to make sure you're purchasing one that is no thicker than 0.3 mm. We recommend trying the Stacked Skincare Micro-Roller ($30), as it features 0.2 mm stainless steel needles that work to gently remove dead skin cells, reduce the look of fine lines and wrinkles, and promote a youthful-looking glow.
How to clean your derma-roller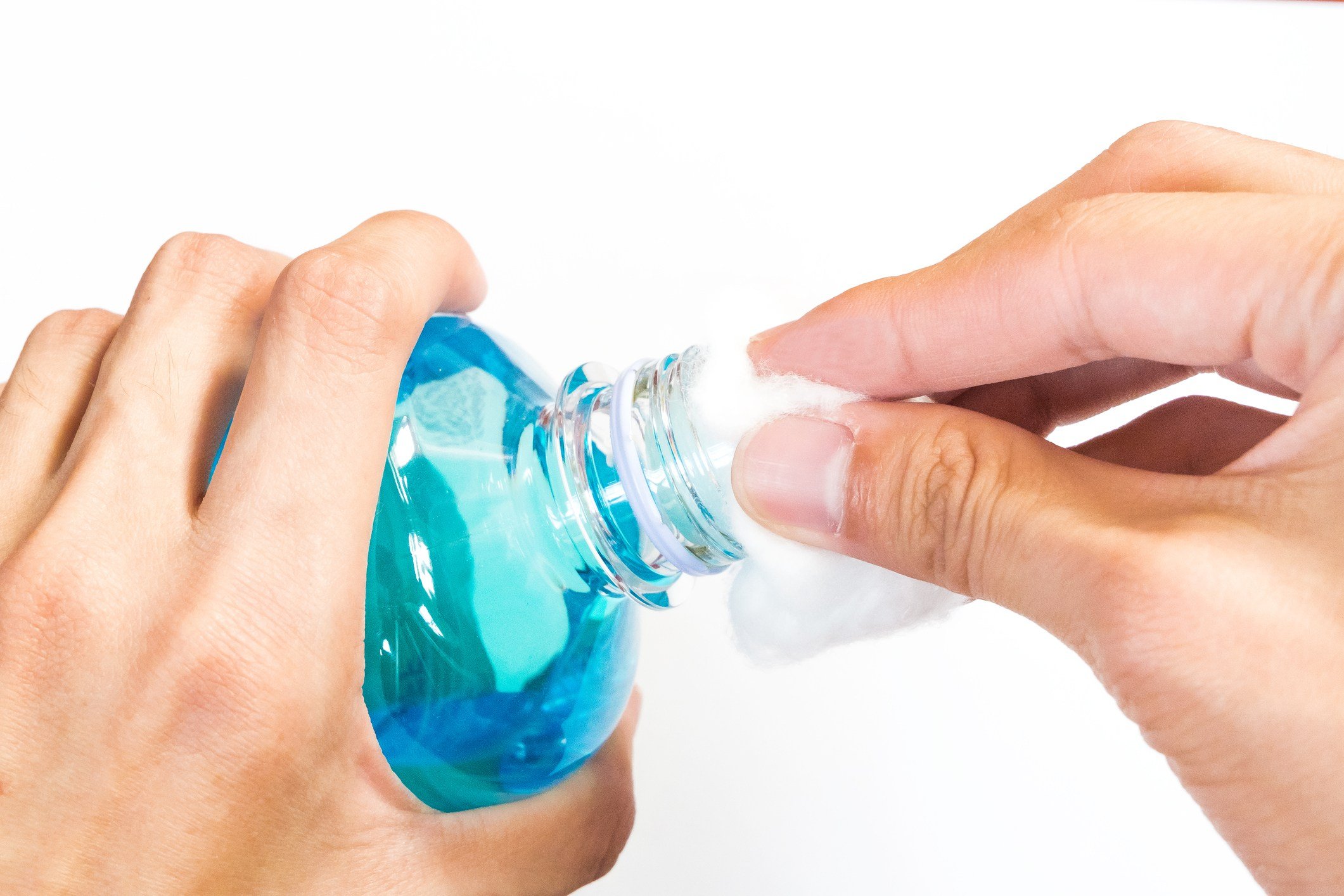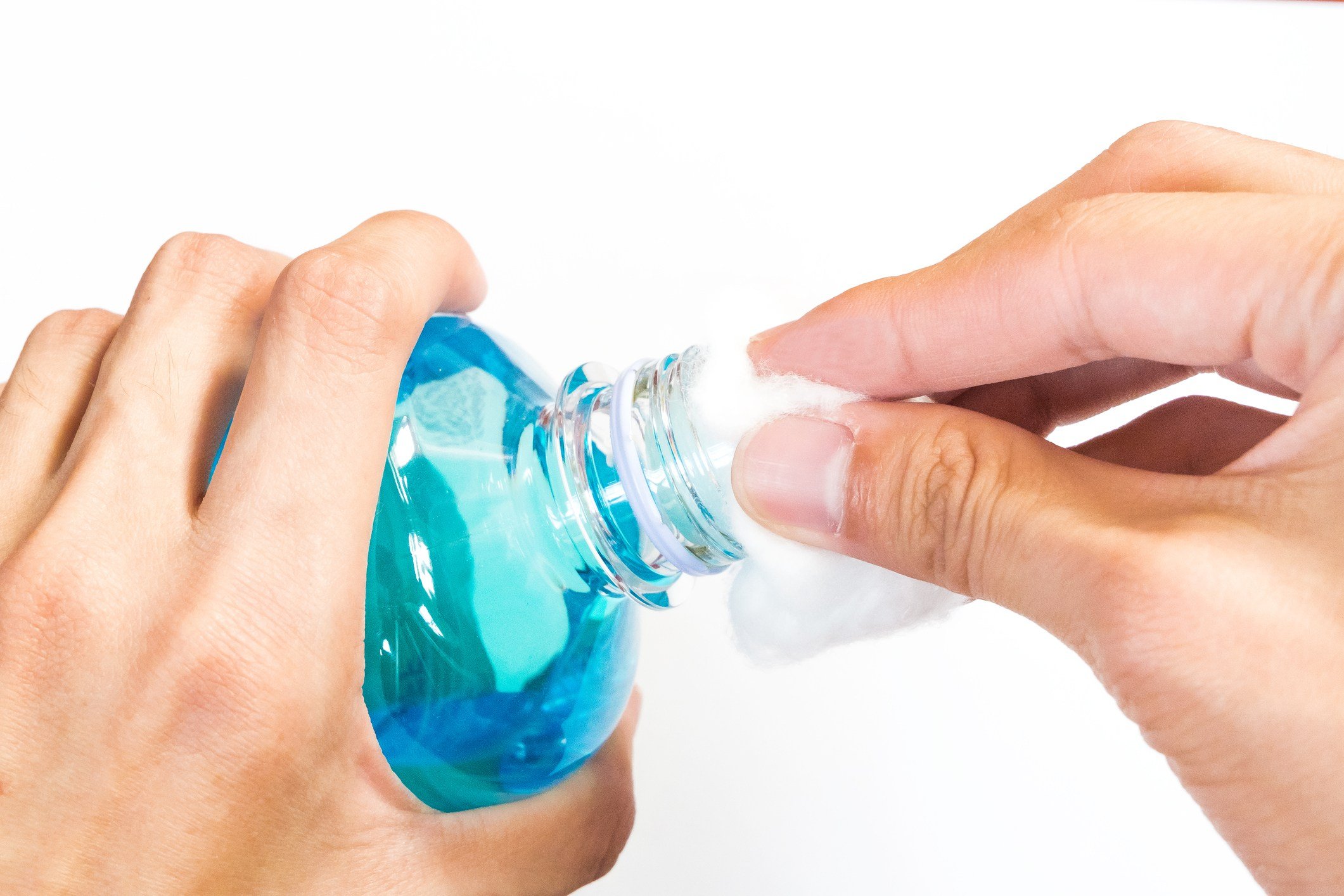 Cleaning your roller is vital. | Beest/iStock/Getty Images
One of the most important aspects of at-home derma-rolling is the way you care for it. Using a dirty at-home derma-roller can cause damage to your complexion, as the tiny needles may push bacteria deep into the skin and cause breakouts, fungus, or worse.
To cleanse your derma-roller, simply run it under hot water and then drizzle rubbing alcohol over it. Once it's dry, place it in its plastic case and keep it there until its next use.
How often should you use your derma-roller?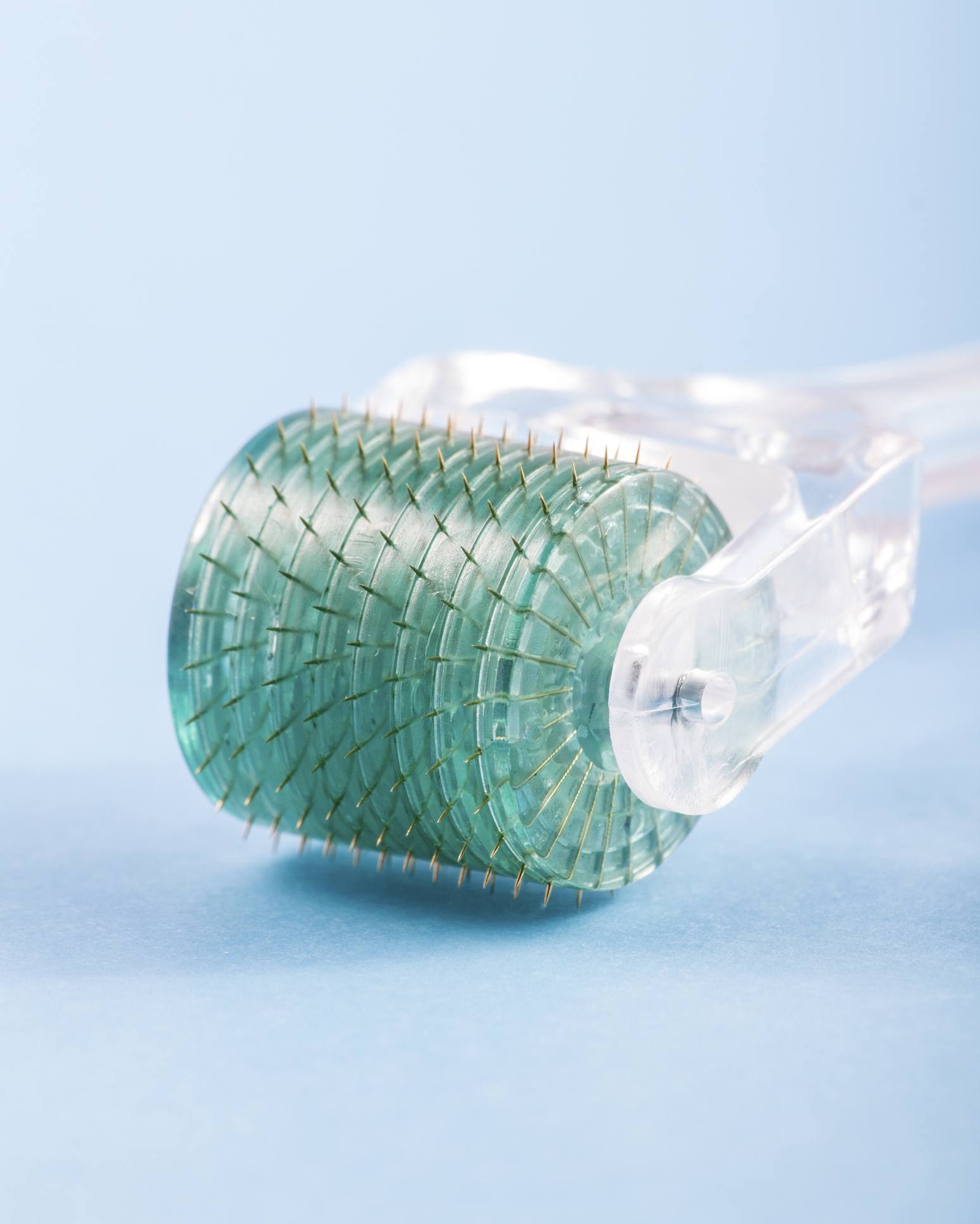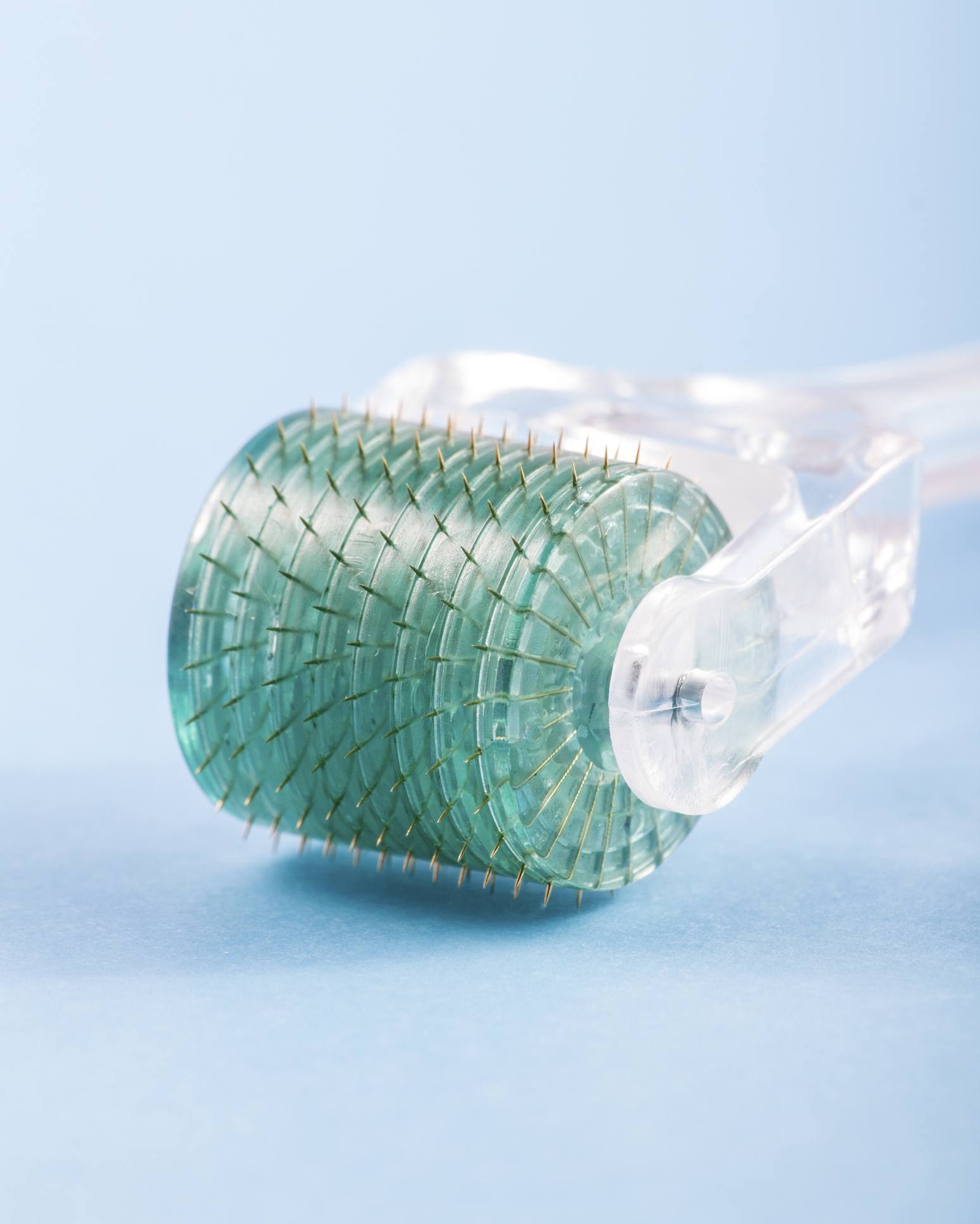 See how your skin reacts. | Marcinm111/iStock/Getty Images
When it comes to derma-rolling, you can practice the at-home treatment up to a few times a week. However, once a week, or even twice a month can be just as effective. Our advice is to start off slow and see how you like it, then go from there.
That being said, if you use your derma-roller often, you'll want to replace your device every month (or, after about 10-12 uses) to ensure optimal results.
What products to use while microneedling
Hyaluronic acid works best for beginners. | The Ordinary
According to this blog post on Stacked Skincare, the at-home treatment works best "with serums that have active ingredients, such as stem cells and peptides, growth factors, and hyaluronic acid."
To make things easier — i.e., less complicated — we recommend trying out a hyaluronic acid serum first. Our favorite? The Ordinary Hyaluronic Acid 2% + B5 ($6.80). Enriched with the skin's natural hydrator (hyaluronic acid) and vitamin B5, the affordable facial serum is ultra hydrating and can create a plumping effect on the complexion — which goes great with microneedling.
How to practice derma-rolling at home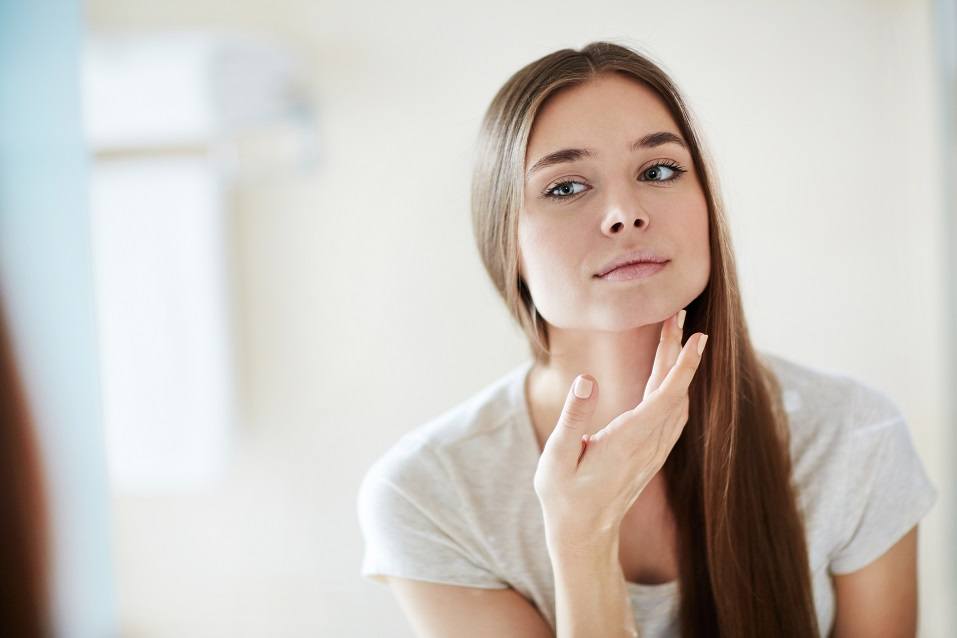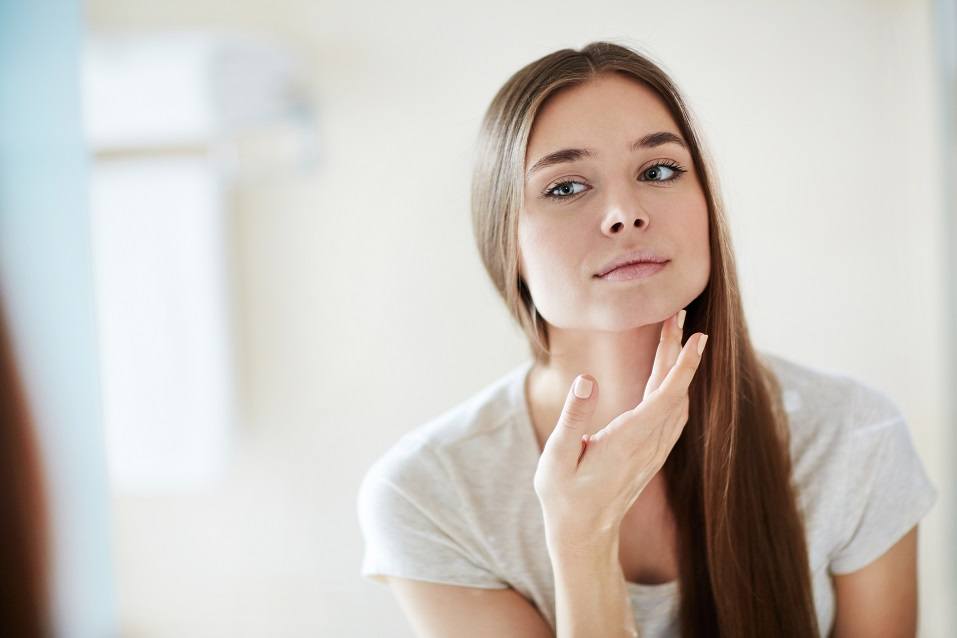 Roll in all different directions for a glowing complexion. | Shironosov/iStock/Getty Images
The first step in at-home microneedling is prep. To prep your skin, simply rinse your complexion with a gentle cleanser and pat dry. As a bonus, you can add a gentle chemical peel to your skin prep, too. This can help up the ante in terms of exfoliation and skin texture.
Once you clean your complexion, you'll want to apply 1-2 layers of your facial serum all over your face. Then, take your derma-roller and roll vertically, diagonally, and horizontally on all areas of your face — your cheeks, chin, upper lip, under-eyes, lips, and forehead — twice. Be extra careful when going over your lips and under-eyes, as these areas can be ultra sensitive. Once you're done rolling, apply another layer of serum and follow up with the rest of your skin care regimen.
Source: Read Full Article