While life as a member of the royal family seems as though it would be luxurious indeed, living in the public eye must be difficult. Especially in the case of Meghan Markle, the Duchess of Sussex, who has been subject to a constant stream of media scrutiny since it was first revealed that she was dating Prince Harry in mid-2016.
The truth might lie somewhere in between – while Markle has been forced to deal with more online trolling and public pressure than many royal family members in the past, she is also perhaps a bit better equipped to deal with it than most ordinary people.
Markle was a well-known actress
Although it's true that Markle seems to breeze through her life as a royal, she's also had substantial media training. After all, Meghan Markle had been working in Hollywood for years before she was even introduced to Prince Harry. Markle was best known for her role in the popular TV series Suits. For seven seasons, she starred as lawyer Rachel Zane and became a familiar face to audiences around the world.
While many people seem to know Markle only from Suits, she actually was a very busy actress and had roles in everything from commercials and made-for-television movies to big-budget blockbusters like Horrible Bosses and A Lot Like Love. She was also active online, and for years, ran a popular lifestyle blog called "The Tig," where she shared recipes and lifestyle tips.
She knows all about invasive cameras and online trolls
During her time in Hollywood, she developed the skills necessary to deal with prying journalist questions, invasive paparazzi cameras, and even online trolls. Markle has likely developed a much thicker skin than many in the royal family, and that, combined with her skill as an actress, means that she always has the ability to seem at ease, even if she might be uncomfortable or unhappy in a specific situation.
She seems genuinely happy
Meghan Markle has a lot to be excited about. She's still a newlywed – her televised wedding to Prince Harry took place in May 2018 – and she's going to give birth to the couple's first child in late April or early May of this year. While it's true that the media seems to go out of their way to make up stories about her, it is very possible that the headlines don't bother her much.
Haters online have gone so far as to say that Markle doesn't get along well with her sister-in-law, Kate Middleton and that Markle is "inappropriate" in everything from her nail polish choices to her habit of often touching her baby bump. As for Markle herself, she is likely spending too much time preparing for her new baby to even pay much attention to those stories. After all, her life has changed in many incredible ways since she became a royal. She is now able to devote much of her time to her favorite charitable causes (she has always been an activist for various causes) and to work with women and children all over the world.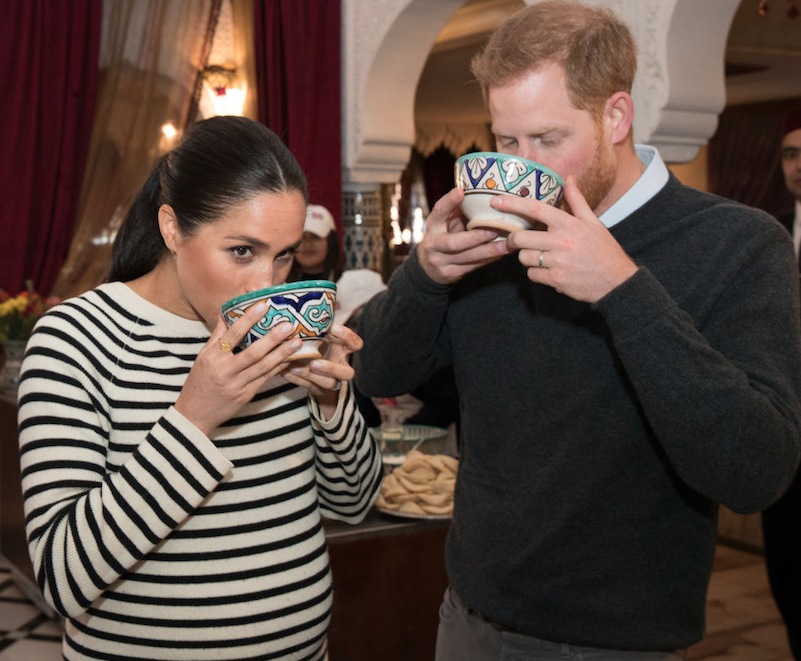 The Duchess of Sussex also gets to travel the world with her husband, discovering new cultures and beautiful landscapes. While it's certainly not ideal (and in many cases quite problematic) that Markle consistently receives so much hatred online, it certainly speaks more to those people's mentalities than to Markle's state of mind. The new royal is not only expertly trained at handling a barrage of media attention but is having the time of her life in her incredible role as the Duchess of Sussex. Soon, she will have even more to focus her energy on, what with the upcoming arrival of her brand-new baby.
Source: Read Full Article