He's also working on his directorial debut, a film about his father.
Up until now, a large chunk of Lewis Tan's work has been martial arts-heavy, but he's about to enter some bold new territory.
The actor, known for projects including the rebooted "Mortal Kombat" franchise, Netflix's "Wu Assassins" series and sequel movie "Fistful of Vengeance," "Iron Fist" and AMC's "Into the Badlands," is steadily expanding his resume into different genres — but isn't leaving the stunts behind anytime soon either.
His next project is the second season of "Shadow and Bone," Netflix's fantasy series adapted from Leigh Bardugo's immensely popular books. Tan joins the series as Tolya Yul-Bataar, a Grisha Heartrender and ally to Alina Starkov (Jessie Mei Li). When TooFab spoke with him about "Fistful of Vengeance," he was actually in Budapest, Hungary, filming the next installment.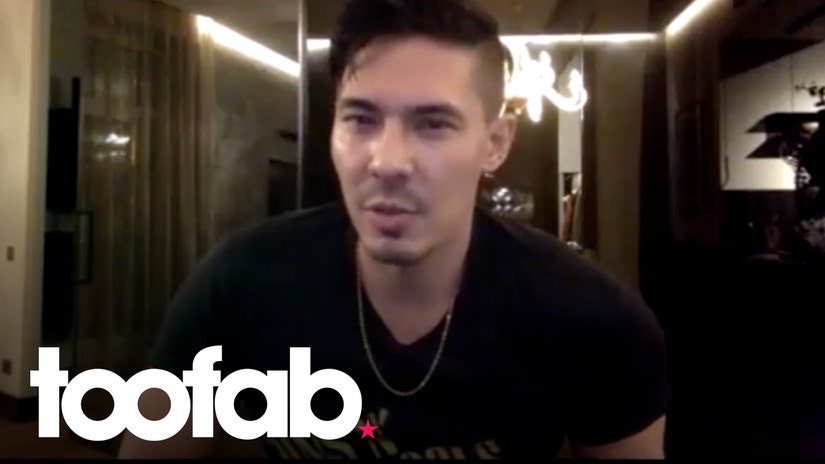 "It's a different genre. It's a different fan base for me. It's something new. I love what they did in Season 1, I thought the production value was really great," Tan explained. "I love [Eric Heisserer], who's the showrunner, he's a great writer and he wrote 'Arrival' with Denis Villeneuve. We're in good company and I'm hoping to be able to elevate the material however I can offer to them."
"So far, so good. We're having a good time out here," he added. "It's been a lot of work, but we're having a lot of fun."
He also recently wrapped "About Fate," a romcom starring Emma Roberts.
"It was like the first time I wasn't covered in blood since I was like 15 years old. I was like, "Okay, so this is what other actors do. They just show up on set, have some fun, say a few lines, make some jokes, go home and I'm not sore,'" he joked about switching gears completely for that project.
"It was a whole different experience. It was cool because Emma Roberts was really great to work with and the script is based on a very famous Russian classic called The Irony of Fate. It's basically like It's a Wonderful Life in Russia, it's super classic old school romantic comedy," he explained. "We remade this and it feels very classic, very timeless. A lot of these romantic comedies nowadays are very dated, very modern. I like those classic romcoms and this one feels really timeless."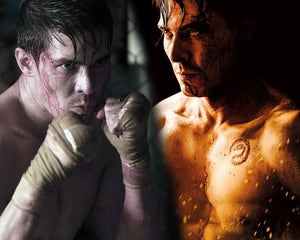 Lewis Tan Teases Mortal Kombat Sequel After New Writer Joins Project: 'You Ain't Seen Nothing Yet' (Exclusive)
While Tan noted he's "trying to showcase different things," he also acknowledged he'll still "be making action films until the day that I die." That being said, he added he wants to "broaden the range and show people some different flavors."
He's also working on his directorial debut, a movie he wrote about his own father, who was a Hollywood fight choreographer on films including "Batman Returns" and "Indiana Jones and the Temple of Doom."
"I've been working on that for a few years. I've written a few screenplays before that, so this is my fourth screenplay that I wrote and optioned a few others before, but this is the one I've been waiting for make," he said, adding that Nina Yang Bongiovi — who produced "Passing" — has signed on to produce the film.
"It's a true story about his life and it's a really cool story and obviously it's dear to me. And in the next two years, I wanna be writing and directing a lot more," he added.
And when it comes to casting his father, Tan already has the perfect star in mind: "Yeah, nobody's gonna play him but me."
Tan's latest, "Fistful of Vengeance," is streaming now on Netflix.
Why Lewis Tan Is Proud of Complex Fistful of Vengeance Fights … and That Sex Scene (Exclusive)
Source: Read Full Article