Rachael Denhollander, 33, an attorney, mother of four, and former gymnast, was the first person to speak publicly against Larry Nassar, the ex-physician for USA Gymnastics (USAG) and Michigan State University (MSU) who was eventually sentenced to 40 to 175 years in prison earlier this year after more than 150 women and girls testified in court that he sexually abused them. Marisa Kwiatkowski is an investigative reporter for The Indianapolis Star, handling investigations relating to social services and welfare issues. Denhollander and Kwiatkowski met in August 2016, after Kwiatkowski and colleagues Mark Alesia and Tim Evans published an article reporting that USAG routinely failed to investigate allegations of sexual assault against coaches and other affiliated personnel.
Denhollander, who had been a club-level gymnast as a teen, saw the article and emailed The Indy Star with a story she had waited years to tell. Kwiatkowski emailed her back right away. "She was one of the first people to listen," Denhollander recalls.
Two weeks later, Denhollander became the first source for an exposé that resulted in over 300 survivors of Nassar's abuse coming forward. It brought down the leadership of USA Gymnastics and led to the prosecution and conviction of Nassar, who pleaded guilty to sexual abuse and was sentenced to a combined over 100 years of prison for that crime and a separate child pornography conviction.
Along with the journalists and survivors around the country exposing abusers for who they are, Denhollander, the other survivors who came forward, and Kwiatkowski's team broke the rule that smart, powerful men don't get caught. Bustle asked the two women, both Bustle Rule Breakers of 2018, to come together to tell the story of their story.
Rachael Denhollander: Marisa, I'm curious: Had anyone on your team ever heard of Larry before I emailed you guys? Was he on the radar at all?
Marisa Kwiatkowski: He was not on our radar as someone who had been accused of misconduct. We knew who he was just through backgrounding various people involved with USA Gymnastics. But your email was the first time we'd heard any allegations of misconduct against him.
Can you describe what prompted you to come to us with your story in the first place?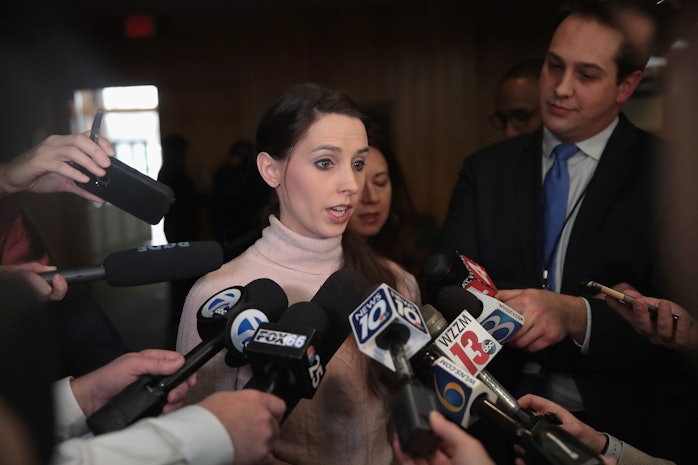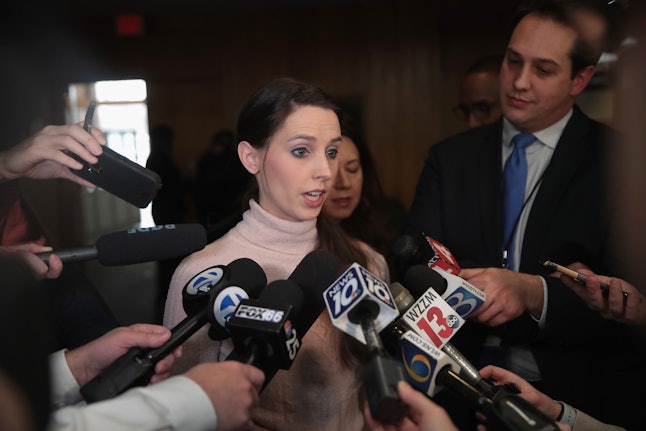 RD: It was really the chance I had been waiting for. I was very confident that absent a great amount of public pressure and the ability to reach other victims, Larry wouldn't be able to be stopped. I was confident that other people had been reporting him. I thought there was no way he could be abusing for that long and not have people speaking up quietly. And if people had spoken up, the fact that he was still practicing meant that they were being silenced. And so the only option was a lot of public pressure and the ability to reach other survivors. And your report into USAG was the first chance I saw to be believed. The spotlight was on USAG. It was the first chance that they might believe their own team physician could be an abuser, too.
(In response to Bustle's request for comment, USA Gymnastics provided the following statement via email:
"USA Gymnastics is focused on creating a safe and positive environment that encourages and supports our athletes, including speaking up about abuse. The voices of our athletes are essential for transforming our culture and organization. The value we place on their perspective is demonstrated through the changes and actions we have taken during the past few months, including the creation of the Athlete Task Force. The Task Force is engaged in the organization's strategic planning and initiatives, including identifying a permanent high-performance training and wellness center. USA Gymnastics cannot address the actions of the previous administration for several reasons, including pending litigation and ongoing investigations.")
MK: Where did you see our initial story?
RD: It was actually trending on my Facebook feed. It was kind of random that I saw it, to be honest. I'm not usually on the computer during the day with so many little kids. But I had to email myself my shopping list, and so I opened my computer, and Facebook happened to be open. And so I clicked on it, and I read it, and my first thought was, "This is it. Now is the time. If it's ever going to happen, it's going to happen now." And so I wrote to you guys right away.
MK: I remember getting your email, actually, because we had set up an email that went to all three of us, the whole team. And I typed up just a quick reply to you saying [a] "Thanks for your email. We'll be in touch in the future" kind of a thing. But I remember getting that first [one].
RD: I wondered who had picked that up. That's interesting to know. Yeah, I got that [response] and I was like, "Well, we'll see what happens." That was the longest two weeks, waiting for that second email saying, "All right, we can do something."
MK: That was a crazy two-week time period for sure.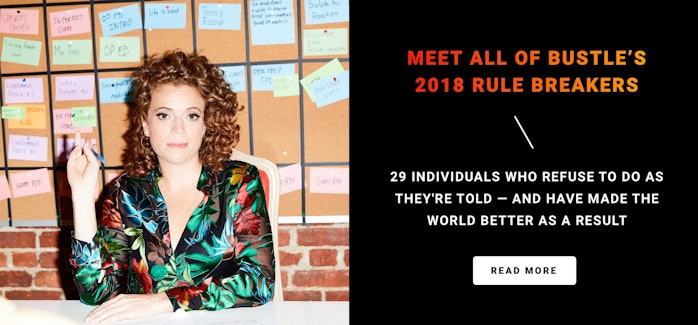 RD: I can imagine. You guys must have been getting a ton of [tips]. Had you done any reporting on sexual assault before that story?
MK: I've done a lot of stories on child sexual abuse. And that was actually what prompted our investigation into USA Gymnastics. I had been doing an investigation into failures to report sexual abuse in schools. We'd found a number of local cases in which school officials were aware of allegations of misconduct between a school official and a student, and yet they didn't immediately report it to authorities as required by law in Indiana. And so I was kind of doing a bigger story about why does this seems to keep happening, why is this something that's happening all over the country, not just here in Indiana? And it was during the course of reporting on that story that somebody said, "Hey, you should look at USA Gymnastics and how they handle these allegations."
RD: How did that person know? How did they know what was going on?
MK: It was actually somebody that I had interviewed for that broader story about failures to report sexual abuse and why it seemed to keep happening. And they said, "You know, you really should look at USA Gymnastics. The same thing is happening there."
RD: Wow. That's amazing.
MK: So I know that your first interview was not with me, but what was it like that first time to do the interview with Mark and Bob?
RD: Well, I did a phone interview with Mark first to kind of get the background and basics out there. And then they came down and did that video interview. It was really, really hard. I think with Mark, that first phone interview, that was the first time I had ever actually described what Larry had done. Nobody, not even [my husband,] Jacob, had heard the details before. So it was very painful to do. But I also felt like it was really important. And I was grateful that someone was finally listening.
Why did you guys believe me? What made you willing to listen?
MK: That's a tough question. I guess in reporting on these kinds of stories, speaking from myself, I tend to approach them from a place of believability. [But] as obviously you know, there's a difference between what I believe and what I can report.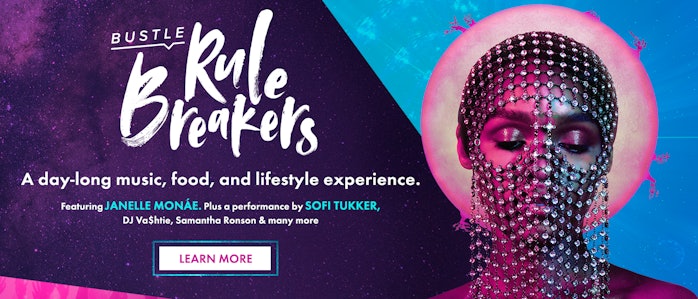 RD: Right.
MK: I tend to approach every interview with a survivor, whether it's relating to this investigation or a different one, from the perspective of, they're sharing something intensely personal, and traumatic for them, and my job is to listen. [And] shortly after we received that email from you, we received other reports from other people of allegations against Larry. So, it was at that point that we had these stories from people who were not connected to one another, from all over the country, who were at different levels of gymnastics, and yet their stories were so similar.
RD: [So] what were some of the hurdles to getting it to publication, because I know that's a high bar?
MK: Our barometer for what we're able to publish is there needs to be a police report filed or a lawsuit filed, some sort of official documentation about what happened, and [we need] to verify as many details as possible. So, you had medical records, as an example — you could show that you had seen him as a doctor. Then when we interviewed Jamie [Olympic medalist Jamie Dantzscher, who first reported Nassar to the Star anonymously but has since come forward publicly], she would describe places where it happened, and so we would look and say, "OK, was she at a competition when and where she said she was? Was Larry there? Is there any indication that they were interacting with one another at that time?" So, just kind of tracing that path to see if we could check as much information as possible. Obviously, the other threshold was talking to Larry, and getting his perspective, giving him an opportunity to respond to it, too.
RD: How did that go?
MK: I think Tim [Evans, Kwiatkowski's colleague, who did the interview] has been pretty public about the experience. He was surprised in the beginning that Larry had agreed to do an interview, to meet and discuss the allegations. When they sat down together, he started by describing medical techniques, and trying to explain [them]. He was giving an air of somebody who was sorry to hear that somebody had misunderstood what he was working on, and he had videos where he was giving demonstrations. He seemed very in control in that first interview.
It was actually while Tim was meeting with Larry, and Larry's attorney, that Mark and I had reached out saying hey, a lawsuit's been filed, we're going to be publishing. It was at that point that they ended up canceling the rest of the interview and gave a statement that we used for publication.
RD: What amazes me looking back on it is how many times he had been able to just talk his way out of it. He had a really good reason to be confident.
MK: It's amazing. I think about how in the course of our reporting, how many different times we heard people who had expressed concerns, and how people responded to those concerns over time. It's just —
RD: Devastating.
MK: Yeah. So, when you reached out to us that first time, did you think that we would end up running something about him?
RD: I really hoped so. I mean, I was aware of how hard it would be to get an allegation like that to publication, but my hope was that it would, because I knew I wasn't the only one out there. I figured there had to be hundreds, if not thousands. My thought process was, if it can get [the story] out, I think the floodgates might open, and we might actually get somewhere.
I didn't want it to publish, but I knew it had to publish, and that that was the only chance. If it didn't publish now, when the spotlight was on USAG, it would be years, if not decades, before the issue of USAG covering up sexual abuse came around again. So, I thought of it as almost a one-time effort. It was going to happen [then], or it probably wasn't going to happen at all.
MK: It's interesting, when you say that there was that part of you that kind of hoped that it wouldn't, because of the situation and how intensely personal it was. What did you think initially would happen when the story published, and how did that compare to what actually happened?
RD: You know, I kind of ran all the options and all the possibilities. I knew there was a possibility that it would publish, and it would go nowhere, and he'd be able to talk his way out of it. I felt like a huge part of the unknown was what investigator we got, from the police perspective, and then what prosecutor we got, because you can publish, but if you don't have an investigator that does a good investigation, and you don't have a prosecutor that is willing to pick up the charges, there's only so much that public pressure can do. But if we had all three, I thought that it was very likely that a hundred [survivors] would come forward.
Before the story published, I emailed my extended family and some close friends to let them know, and I told them at the time, I think this could be a national story, and I don't want you to read it in the paper first, and I need to let you know what's going to happen in the next few days. Because I knew with a doctor of his prominence tied to a big time university and an Olympic organization that if the story broke, and broke big, it would go everywhere. And that it needed to in order to stop him. But I didn't feel like anything was guaranteed. There [were] a lot of possibilities.
MK: Did [those friends and family members] already know about your experiences before that time?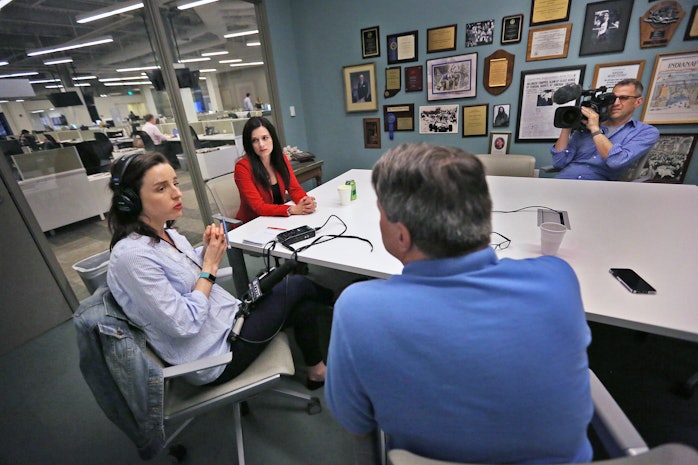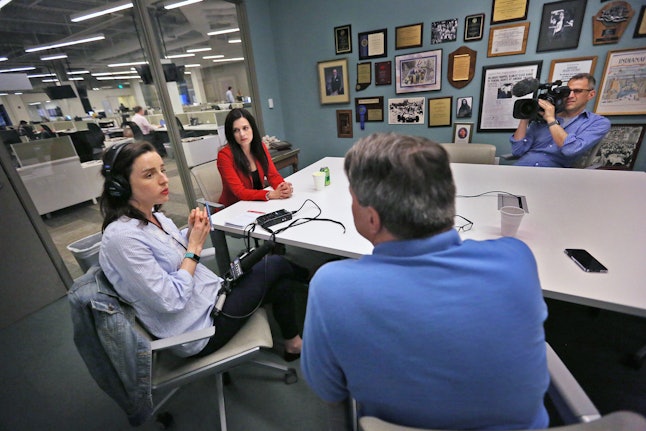 RD: No. Nobody knew outside of my parents and Jacob. Nobody knew.
MK: What was that like, having to [tell them]?
RK: It was one of the hardest emails I've ever sent, because I knew it meant that those details would be out there. But, I felt like it was important to do that before. I have really good friends in California, I have good friends that were in states that I knew the story was going to publish in. I thought it would be better to do it myself rather than to let them read it in a paper. Still, the amount of phone calls and emails that I got from people that I hadn't had a chance to warn, who opened the paper the next morning and saw my face — it was hard. It was really hard. There were days that I rearranged my grocery shopping trip, because I knew there were going to be stories in the paper, and I didn't know if my kids would find me on the front cover.
I think that that's part of the cost from an institution covering up abuse. MSU and USAG put Larry in a position where that was the only way to break the story, that was the only way to pursue justice, and it was a position that no abuse victim should have to be in. If they had done it right 20 years ago [and investigated early complaints about Nassar], none of us would've been left with no choice. And I really felt like that's what it was, there was no choice because of how they handled things. (Bustle reached out to MSU for comment but did not hear back.)
MK: Yeah. I know that Jamie had a really difficult time kind of in the immediate aftermath of our piece about Larry. Did you go through similar situations as well?
RD: Yeah. I did. I honestly felt it was probably the darkest time period, because the only thing worse than being abused is being abused with an audience. And I kind of felt like that's what I had. I had an audience to everything that had happened. The first six months in particular were really, really difficult. That first week after the interview with Mark, I dropped almost below 100 pounds and I'm 5'6", and I was just too physically ill to eat, really at all. You know, constant nightmares. Jacob took a lot of time off of work just so I didn't have to be home alone with the three kids, especially once the story broke. I feel like it robbed our family of a lot of beautiful moments that we should've had. Like, my son's fifth birthday was right after the story came out, and I was just too emotionally exhausted to do a whole lot for it. Being able to focus and be present during the joyful times was a constant battle. I felt like I knew how to deal, but that it was just going to be a very long process to get back to a good place. And honestly, I still really grapple with how much is out there. I can't ever take it back.
MK: Is there anything that you wish we would've done differently over the course of you coming forward and sharing your story with us?
RD: No. I honestly don't. I felt like you guys handled it absolutely amazingly. The way that Jamie, and I, and the others were interviewed. The care, and the compassion, and just the awareness of what a sensitive topic it was, was really well done. It made a very bad situation less painful than it would've otherwise been.
So what was the first interview like for you, talking to me and some of the other survivors?
MK: The thing that impressed me throughout was just the strength of all the people that we interviewed. And I don't even mean just relating to Larry Nassar, but all of the people that we interviewed throughout this investigation, and their willingness to share as you did intensely personal details with us about what they went through because they truly believed that something needed to change, and they were willing to put themselves out there to try and drive that change. And I know I felt — and I'm sure that Tim and Mark did as well — the responsibility to do it right because the trust that you and others were placing with us, we didn't take that for granted. We wanted to do right by everyone, you know?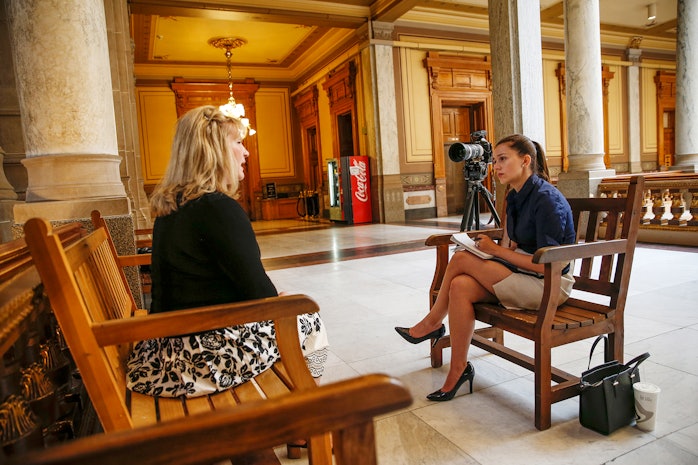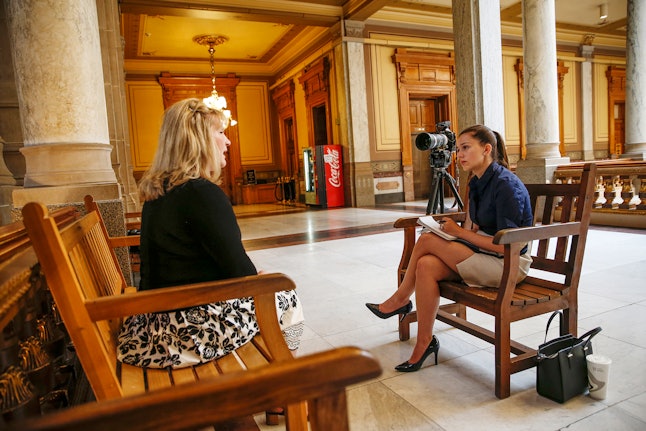 RD: What was it like for you guys during the investigation? Was it something you could step away from emotionally?
MK: It consumed two years of all of our lives. We worked mornings, days, nights, weekends. Tim and Mark and Steve Burta, our editor, and Bob Sheer, all of us were working so many hours because we wanted not only to do it well and do it right, but also to make sure that we were presenting the most accurate information. The last thing that we wanted to do was to have a situation where we would put information out there that might hurt others who had been through these experiences. And so we were fact checking every word of every sentence of every paragraph before publication because we wanted to make sure it was right. So no, I didn't sleep.
RD: Do you feel like you learned anything in particular from this investigation? Like there was any kind of light bulb or anything that you walked away with?
MK: That's a difficult question because there were situations during our investigation where we found that there was a coach who thought that they were protecting their gymnast by not reporting something, or a parent who was trying to protect their child. But when you bundled all of those things together, it meant that that person could continue to work in that environment and abuse other people.
RD: Did you ever think the story would get this big?
MK: I was just gonna ask you the same question. OK, I'll answer first and then you. No. I think we knew that there were going to be other survivors who had come forward because even prior to publication we already had multiple people who had shared their experiences with us. But if you would have said to me, "I think there are going to be more than 300 survivors who came forward about one individual," I did not expect that. What about you?
RD: Yes and no. I knew they were out there. I was confident that there would be hundreds if not well over a thousand survivors. But whether or not they would feel safe enough to come forward, that was the part I felt like I didn't know. I knew it could get this big, but whether or not it would get this big was kind of the question that I felt like was just hanging over, like how far will it go, how many people will feel safe enough to come forward. And I didn't expect the ripple effect that it's had. I've been contacted by some of the survivors from a lot of other organizations now that have said, "Hey, we watched what happened with Larry and we thought we would [be] believed for the first time." I'm very grateful to see the impact that it's had because the positives wasn't something I anticipated.
MK: I would say that the one thing I found in my career in writing about these issues for so many years is that the impact that one voice can have and how one person sharing their story can lead to so many others coming forward and sharing theirs. And creating that environment of being believed and of speaking out about something that for so long has been kept in the dark can have an impact on so many lives, even beyond those who just reach out directly.
RD: Yeah, it's been incredible to see. Did you guys get any backlash when it published?
MK: We did receive emails and phone calls from supporters of Larry's who told us that we were inaccurate because he was this amazing guy and he would never do these things, and there's no way it could be true, and [the accusers are] just trying to get money or something. And I think that sort of small but vocal group of people continued until the federal child pornography charges. And once those charges were filed, those voices disappeared.
RD: I'm so glad they found that.
MK: I wonder sometimes, and I don't know if you do, how different things would be if they hadn't.
RD: There are still people out there that think we made it up or that I just got people to kind of go along with the story. There are other survivors I know that still to this day are being told that it's not true, you just misunderstood. There's still a small but vocal minority, but it's a lot less than it was, and I'm really thankful for that.
MK: I remind people that he pleaded guilty.
RD: Yeah. He did actually admit to it.
How did it affect you personally after those two years? Not just with Larry, but just with the whole USAG story, just kind of being immersed in all of that.
MK: Beyond the lack of sleep you mean? I just remain grateful for how much trust people placed in us and how seriously we took that and still take that. And we become invested in seeing how people are doing after. I may or may not have said this to you personally, but one of most emotional moments for me was seeing the photo of you and Becca together. [In August 2016, as part of its initial coverage of the sexual abuse in gymnastics, Kwiatkowski's team reported that Becca Seaborn, a former gymnast, was abused by her coach, Mark Schiefelbein, at age 10 after USAG had received complaints about him for years but not reported them to the authorities. Schiefelbein was convicted in 2003. Robert Colarossi, who was USAG president at the time Schiefelbein was prosecuted, declined to provide comment when The Indy Star published its report.]
RD: That was awesome.
MK: Because it was two people that would never have known each other if not for the work that we'd been doing, these two strong women who have shared their stories with us and trusted us and who are making a difference in their communities, meeting each other and taking a photo together. It was just so emotional.
RD: I know. Because if she hadn't spoken up, neither of us would have had the material for the story. I wouldn't have seen the story. I wouldn't have come forward. She had to do it by herself, too. She had to do it alone, too.
MK: In that first story, you're absolutely right. All the survivors that we interviewed for that first story, they were not connected to one another. They lived in different parts of the country. They didn't have a perpetrator in common, so there was really no connection among them other than us and having spoken to us. So when I look back at our investigation, I think about the fact that you guys now have this network of survivors who you can talk to and who understand what you've been through because they've been there and all of that. And I know you have a Facebook group and you have phone numbers and all of that kind of stuff.
RD: Yeah, it's been incredible, some of the relationships that have been formed. I'm so grateful. Gaining this network of survivors was something that was really incredible for me because I knew those women were out there. I knew those little girls were out there. And I used to cry for them and just feel helpless to stop what was happening, and up until sentencing, I really couldn't know who any of them were because of being a victim in the case. And so getting to know their names and their identities and their stories and being able to connect with them, I felt like was an absolutely incredible gift because I had cared for them for so long, but couldn't know who they were.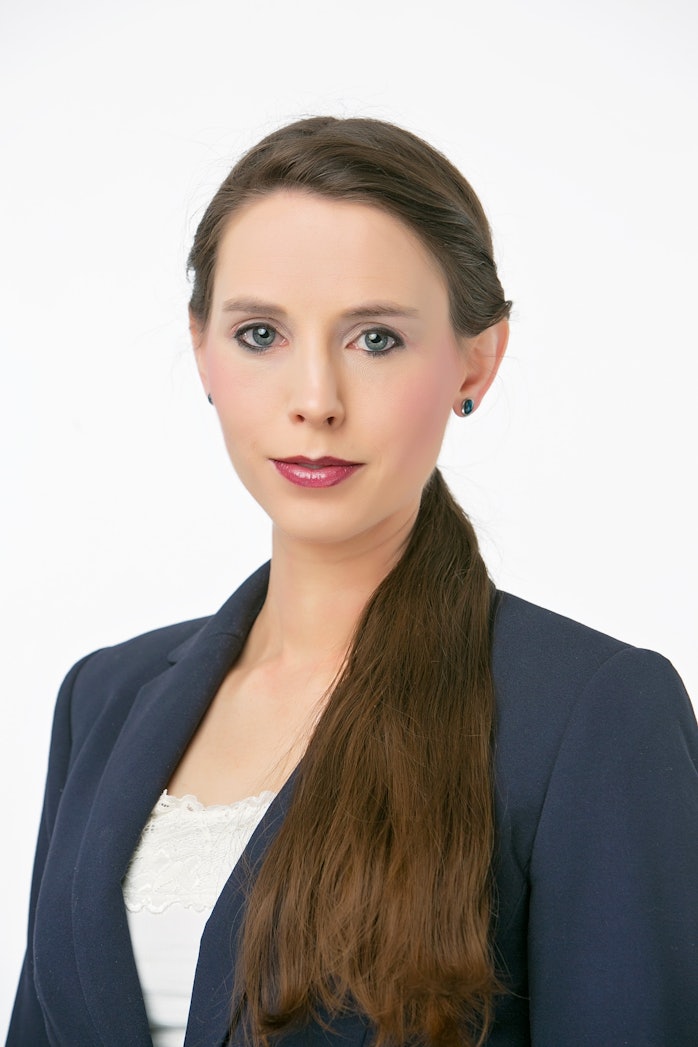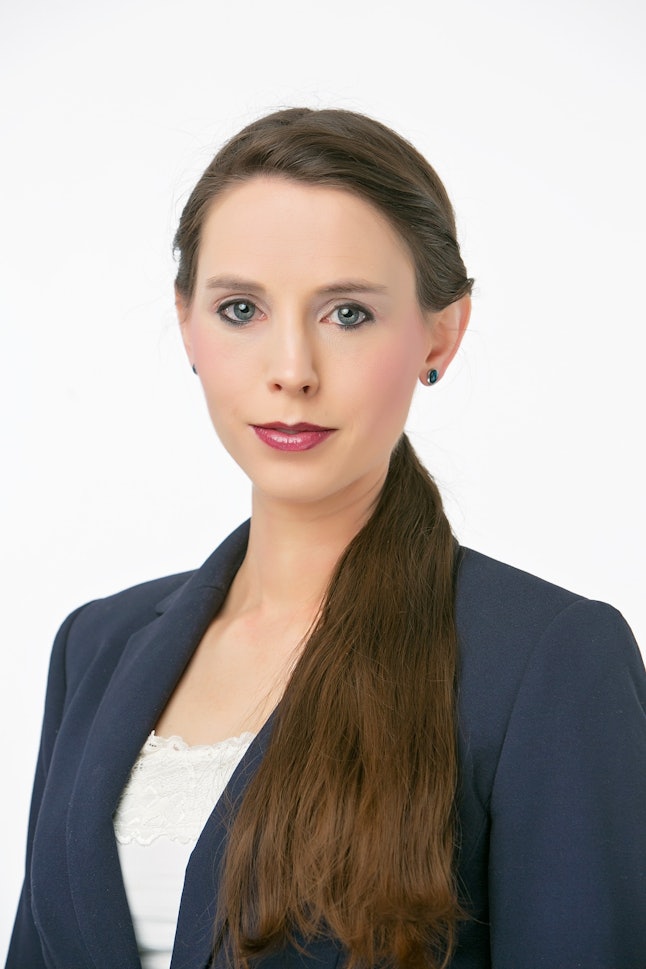 MK: What else have you gained and lost since you first contacted us?
RD: Wow. That's a really loaded question. I've lost the ability to choose who knows what, my privacy. I feel like I had to relinquish a lot of my identity to be honest, because what I was known as publicly was a victim. My role in the case was a victim. It was a really odd feeling being a registered attorney and having done the legal research and knowing what the theories of the case needed to be and how things needed to be done, and it was totally outside of my control. I didn't get to be the attorney. I didn't get to walk into the courtroom based on my credentials. I walked in based on something that was done to me. So I there was a lot I really had to give up.
But there's so much good that has come from it and just the ability to do the right thing was the biggest motivation for me regardless of what the outcome was. The ability to speak the truth and to try to stop him and to be listened to, that was something incredibly important that was gained.
And hearing Larry admit what he did — that's something most survivors don't get. I'm always mindful of the fact that behind [these] 300 of us that got to hear him stand up and say, "Yeah, I did that," and to see some measure of justice done, there are hundreds and hundreds of survivors of other abusers that never get that kind of closure. So I feel like there's an incredible responsibility to keep speaking for them and keep advocating, because most people don't have the public pressure. Most people don't have the gifts that we were given through this process, and they need somebody to speak for them and come alongside them and to listen and to advocate for them.
MK: Yeah. What do you still want to happen? I mean are there things that you still want to see changed that haven't happened yet?
RD: Yes. I think there's still a long way to go. We are still waiting to see if we've had a cultural shift, whether or not people are willing to speak out against their own community. What happens when it's your university? When it's your favorite sports team? When it's your favorite coach? When it's your high school? Your religious community? When allegations come from those people, how do you respond? I think that's a question we haven't really seen answered yet. Because everyone says child sexual abuse is terrible and everyone says that covering it up is terrible, but when the allegations are made against your own community, that's when it becomes really difficult to stand with survivors and to be open to the reality that someone I care about might have done this really terrible thing or have been part of enabling a really terrible thing to be done.
What about you? Do you feel like there's work left to be done still?
MK: I'd echo what you said. The problem is — and you know this — sexual abuse is not a gymnastics problem. It's not a university problem. It's a problem that is in every facet of communities, [and] you can't control that, but you can control how you respond to these questions and concerns when they come up. When the next allegation comes in, how are these organizations and individuals responding to those allegations?
RD: I hope they do it better the next time.
This interview has been edited and condensed for clarity.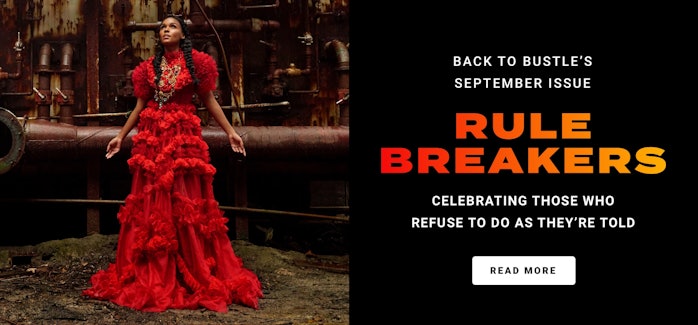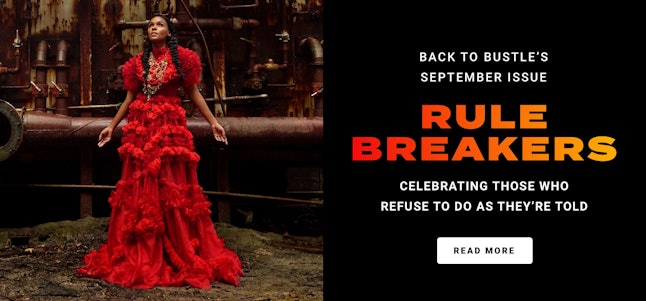 Source: Read Full Article