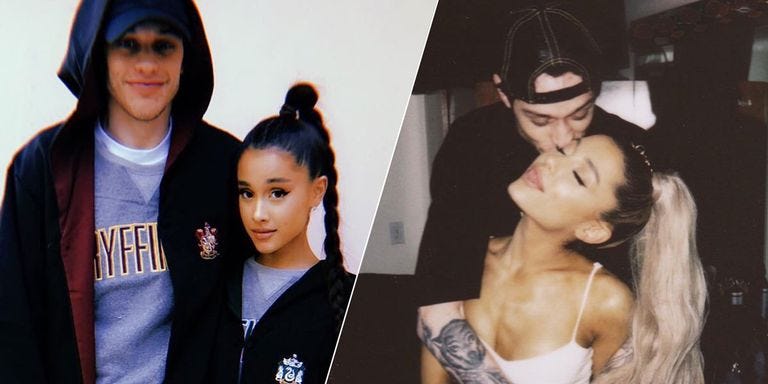 You know how each summer has its own special song? The biggest hit of the season, the tune that will lock in your memories of those precious sunny months? Last summer, it was "Despacito." This summer, it's the lovebird coos emanating from Ariana Grande and Pete Davidson.
The rumors started right before Memorial Day, but by the final days of May, the singer and the Saturday Night Live star were going back and forth posting a new Instagram of each other every day of this week. If they were my IRL friends, I would hate their prominent displays of affections. Because they're Ariana Grande and Pete Davidson, I'm here for it. I am all the way in.
Why? Because they're perfect for each other. And because these two humans have been through it. They deserve this blitz of romantic joy.
To start, the celebrities have a ton in common. They're both goofy nerds, as their first couple pic, dressed in Harry Potter merch, demonstrates. They are in their twenties but have the baby faces of eighth graders. They're both tight with their families — and Pete has already started supporting Ariana's brother Frankie and his projects on his Insta stories. THAT'S SO CUTE.
And they are both prodigies of humor: Pete joined SNL when he was only 20 years old, making him one of the youngest cast members of all time; Ariana starred as the comic relief on her first Nickelodeon show when she was only 16. These people have been funny for a long time. Ari might be even better at impressions than Pete is, though, as anyone who's seen her on The Tonight Show knows.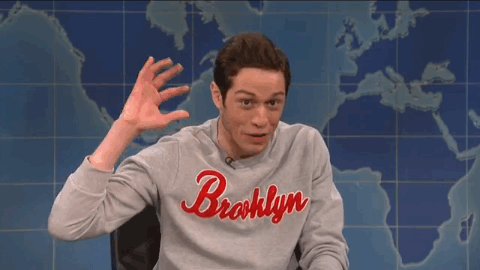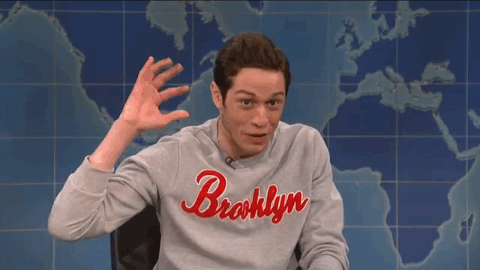 And then there's the heart-wrenching similarity between the two: They've both experienced unspeakable tragedy, even if the instances couldn't be more different. Pete's father, a New York City firefighter, was killed during the 9/11 attacks when Pete was just a little kid. Last year, a terrorist bombed an arena in England where Ariana had just finished performing. Twenty-two of her fans were killed, and hundreds were injured. Ariana took most of the last year off to grieve, and honored the anniversary just days ago.
thinking of you all today and every day ? I love you with all of me and am sending you all of the light and warmth I have to offer on this challenging day
They've both been in really public relationships in the past — Pete with comedienne Cazzie David, and Ariana with musicians Mac Miller, and Big Sean before him — and that's where some of the criticism of the couple comes from. They ended their respective relationships in mid-May, and seem to have cannonballed right into this one days later.
But you know? I don't even hate the whiplash. I eat up their little flirty comments on each other's Instagrams. I love that they're posting snuggly pics after like six hours together. Let these people feel some infatuation! Do you know how rare it is to feel that insane, gotta-have-ya, let's-read-Harry-Potter-together-all-night, we-can't-sleep-because-we're-so-excited-to-know-each-other feeling? It's truly rare. Let them seize it.
Since lovebird coos aren't the catchiest jam, my other song of summer is from Ari herself. The first single from her new album, "No Tears Left to Cry," seems at first like a ballad after all she's been through this year — but then it becomes this empowering barn-burner about refusing to be sad anymore.
"Right now I'm in a state of mind I wanna be in like all the time," she sings. "I'm loving, I'm living, I'm picking it up!"
If Ariana and Pete are putting it down, I'm picking it up, I'm picking it up. Do you get it? You get it, right?
Follow Kaitlin on Twitter.
Source: Read Full Article