Anthony Bourdain was in a "dark mood" in the days leading up to his suicide, his best friend and traveling companion told the famed chef's mother.
The 61-year-old host of CNN's Anthony Bourdain: Parts Unknown hanged himself in the bathroom of a room at Le Chambard hotel in Kaysersberg, a village in the Alsace region of France. There was no evidence of foul play in his death, a prosecutor said. Results of toxicology tests are pending.
Bourdain had traveled with his best friend and fellow chef Éric Ripert. Bourdain's mother, Gladys Bourdain, told The New York Times that Ripert had told her that "Tony had been in a dark mood these past couple of days," but that she had no idea why he might have decided to kill himself.
"He had everything. Success beyond his wildest dreams. Money beyond his wildest dreams," she said. "He is absolutely the last person in the world I would have ever dreamed would do something like this."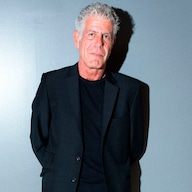 Photos
Anthony Bourdain: A Life in Pictures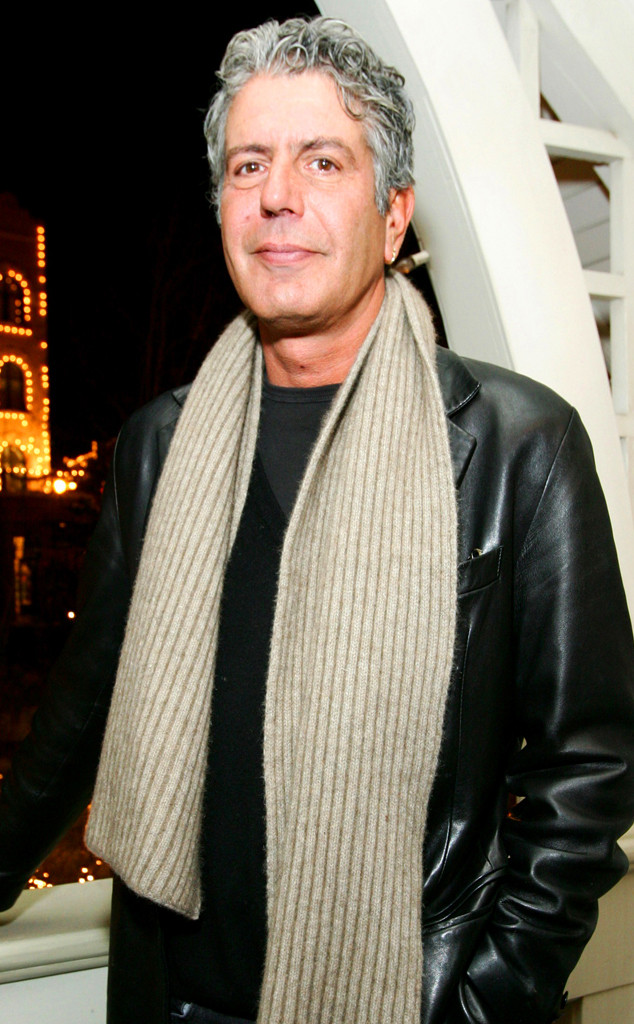 Jason Squires/WireImage.com
Bourdain was in France to film an episode for Parts Unknown.
Bourdain and Ripert had separate rooms at Le Chambard hotel and had dined together many mornings and nights at its Winstub restaurant, one of its waiters, Maxime Voinson, told The New York Times. On Thursday night, hours before his body was found, Bourdain did not show up for dinner.
"Mr. Ripert thought it was strange," Voinson said. "We thought it was strange. Mr. Bourdain knew the chef, Monsieur Nasti; he knew the kitchen. Maybe he went out and ate somewhere else, we said, but we didn't think much of it."
On Friday morning, Bourdain didn't show up for breakfast.
"His friend was waiting at breakfast, and waiting and waiting," Voinson said.
Hotel staff told the New York Times that Ripert tried to reach Bourdain on his cell phone, and that a receptionist then went to Bourdain's room, where he was found hanging in the bathroom. The hotel staff then called the local gendarmerie, whose officers arrived quickly and sealed Bourdain's hotel room. The newspaper said his body was taken out the backdoor to a morgue in Colmar, the nearest city.
In the days leading to Bourdain's death, his colleagues and restaurant staff he met during his trip posted photos of him with them.
Two days before Bourdain's death, Parts Unknown camera operator and cinematographer Todd Liebler posted on Instagram a picture of him and colleagues biking with Bourdain on a road in Colmar. Bourdan and Ripert, who has appeared on the show a few times, rode a tandem bicycle together.
Rolling like a kid in #alsace Having fun with the #osmo and #anthonybourdain on #partsunknown #lifeontheroad #bikedate ?: @romerocker
A post shared by Todd Liebler (@toddliebler) on
During their time in Colmar, Bourdain and his crew also visited the Wistub La Petite Venise restaurant. Three days before his death, chef Alexis Schonstein posted on Instagram a photo of the star with staff at the eatery, writing, "Very nice memory! Thank you!"
After Bourdain's death, Schonstein posted a photo of the chef dining at the restaurant, writing, "What a pleasure to have met you."
Très jolie souvenir! Merci! ? #wistublapetitevenise #friends #family #work #instagood #colmar #michelin #3stars #chef #ericripert #antonybourdain
A post shared by Alexis Schonstein (@alexis_schonstein) on
Quel plaisir de vous avoir rencontré! RIP?? #rip #antonybourdain #colmar #sad #thankyou #merci
A post shared by Alexis Schonstein (@alexis_schonstein) on
Light lunch. #Alsace
A post shared by anthonybourdain (@anthonybourdain) on
Four days before his death, he dined at French chef Julien Schroeder at his restaurant in Colmar. He ate a Choucroute Garnie dish, which contained sauerkraut, sausages and roasted ham.
Bourdain's last Instagram post is a photo of the meal, which he described as a "light lunch."
"He was always very cool and very agreeable," Schroeder told CNN. "You wouldn't have seen a problem. We had a chance to do a photo with them. There was no problem. They were very down to earth no fuss. We were very surprised when we heard the news."
"When they were shooting their segment, there was a table with two Americans," he continued. "They didn't even look at their menu. They said we're going to eat the same thing as Mr. Bourdain," Schroeder said.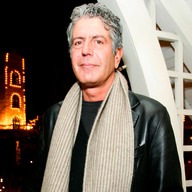 Photos
Celebrity Deaths: 2018's Fallen Stars
In late May, Bourdain filmed a Parts Unknown episode in Hong Kong. It aired on June 3. His girlfriend Asia Argento directed it, while cinematographer Christopher Doyle also worked on it.
"It was the most intensely satisfying experience of my professional life and a show that I am giddily, ecstatically proud of," Bourdain wrote in The Hollywood Reporter's May 30 issue. "I plan to get a Du Kefeng tattoo, in the original Mandarin, as soon as possible. As you might have guessed, I already have an Asia Argento tattoo."
On May 30, Argento posted on Instagram a photo of Bourdain sitting on a ferry as they traveled to Kowloon. It was her last public photo of her beau before he died.
@anthonybourdain on the Star Ferry to Kowloon at night. I directed the new episode for @partsunknowncnn, airing this Sunday night on @cnn — cinematography by Christopher Doyle @dukefeng52
A post shared by asiaargento (@asiaargento) on
#Hongkong episode of #partsunknown coming soon @anthonybourdain ? and produced by @helencho directed by @asiaargento special appearance by @xiaohaixiao in #thewhitegirl village ? June 3 on #CNN
A post shared by Christopher Doyle杜可風 (@dukefeng52) on
A post shared by Christopher Doyle杜可風 (@dukefeng52) on
Happy to be touched by you in what you stand for and what you pursue. To know that you were going to shoot our restaurant, felt like winning a lottery or a dream manifested. To meet you and to instantly know you are exactly how I thought you would be. A hero exploring the truth through food and travel. You beat the harsh hours of being a chef. You beat the heroine. You beat the cocaine. You made a life of yourself inspiring millions, living a dream life with truth that not many know how to live. However, despite all your strength and honesty, depression slowly trickled in and won. Depression can be invisible but it can be the most powerful and deadly where reality and circumstance has no matter. It clearly exists in people who lead successful and beautiful lives. For people who are able to overcome so many obstacles in life yet still lose to depression. It really shows how powerful depression can be. Love him and celebrate him. Remember him for his work but also spend some time to read and learn more about depression because we can still share awareness in protecting those around us. Thank you @Anthony bourdain
A post shared by May Chow (@littlebaomay) on
During their time in Hong Kong, Bourdain dined at and filmed a Parts Unknown segment at the Happy Paradise restaurant.
Chef May Chow posted a photo of the two on Instagram on the day of his death, writing, "To know that you were going to shoot our restaurant, felt like winning a lottery or a dream manifested. To meet you and to instantly know you are exactly how I thought you would be. A hero exploring the truth through food and travel."
Karen Reynolds, director of CNN PR and Bourdain's longtime publicist the show, told People that Bourdain acted "giddy" when she worked with him last week.
"He was effusive and happy about the Hong Kong episode—that was all he could talk about weeks leading up to it, how it was like a high water mark for him," she said. "He was so happy. I didn't talk to him this week but all I know was he was so happy last week. I mean giddy. He was texting me and emailing me, which he doesn't normally do, about publicity for episodes, but he was like, 'This is a high water mark, this is the best thing I've ever done.'"
"He was so excited to be working with Christopher Doyle," she said. "I saw nothing that would indicate what happened like why this would happen. We're just floored. A complete shock."
At CNN, people are "in complete shock" about Bourdain's death, a source told E! News. The insider said that in the weeks before his passing, Bourdain appeared to act "normal, upbeat and happy," but added, "He's usually an introvert so it wasn't unusual that he kept to himself."
"Nobody saw this coming," the source said.
If you or someone you know needs help, please call the National Suicide Prevention Lifeline at 1-800-273-TALK (8255).
Source: Read Full Article