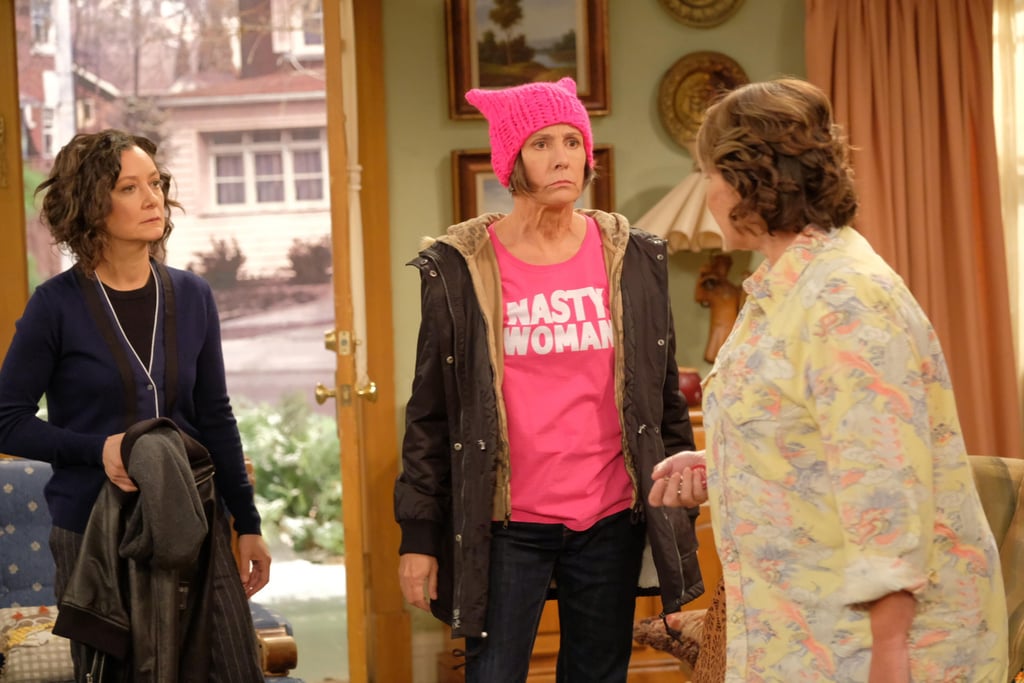 The Internet Has a TON of Ideas About How Roseanne Can Continue Without Roseanne Barr

Could the Conner family live on? After Roseanne Barr's latest spate of racist tweets, ABC decided it'd finally had enough and canceled the Roseanne reboot. While Barr's antics are not only appalling and unacceptable, they've also left innocent cast and crew members without a job. Now, her "Ambien-induced" tweets and so-called apology have fans coming up with ideas to bring back the show — without Barr herself. With titles like The Conner Family or The Conners and plot lines about Dan living as a widower or dating Darlene's coworker, the possibilities are endless.
A similar situation actually happened in the late 1980s when Valerie Harper was fired from NBC sitcom Valerie and the show went on, indicating that the character passed away off screen. The show was renamed Valerie's Family, and then The Hogan Family, and she was replaced by actress Sandy Duncan as the character's sister-in-law. Since that show survived without its main character and family matriarch, it's giving fans hope for a future for the Conner family.
Even Jimmy Kimmel said, "The show must go on," and had a pitch for a new series called Dan during his late-night show, Jimmy Kimmel Live. We are all here for the Conner family persevering. Read on to see how fans want to see the Conner family live on without Barr, and then see how the cast reacted to the cancellation news.

Source: Read Full Article