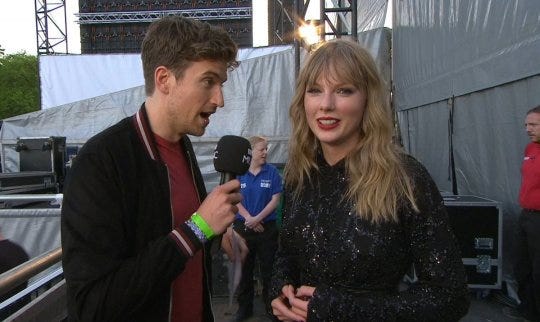 Due to the fact that she dances on stage for multiple hours, while also singing and entertaining thousands of people, Taylor Swift typically breaks into a sweat while performing. Not so shocking right? Women sweat! It's fine!
Anyway, apparently BBC interviewer Greg James simply couldn't even with Taylor being sweaty post-show, and suggested that she take a shower during their interview. To quote: "I think you need to have a shower now."
#TaylorSwift has her first recorded interview after years of not doing them and she's told that she needs a shower… ? #BiggestWeekend pic.twitter.com/7d3AQrvfWI
The internet, as you might expect, was not thrilled.
I can't not believe someone had the audacity to tell Taylor Swift to take a shower in her first interview in 2 years.THE NERVE
'Taylor Swift' planning her revenge song against Greg James ?
Who the fuck was that walker 'interviewing' Taylor Swift on BBC 1?? He implied that she smelled by saying she needed a shower?? WTF? #TaylorSwift #bigweekend #BiggestWeekend #bbc1
@gregjames I can't believe you just told the actual @taylorswift13 that she should probably go and take a shower. #BiggestWeekend
And here we see Taylor Swift asking the camera person to help her escape this Greg James interview. pic.twitter.com/eWDE1k6qbx
Can't believe @gregjames told @taylorswift13 she needed to have a shower ??? #rude #biggestweekend @BBCR1
@gregjames telling @taylorswift13 she needs a shower is why I'll never date another English man
I'M SORRY ??? U CAN'T JUST TELL THE TAYLOR SWIFT THAT SHE NEEDS TO TAKE A SHOWER LIKE HOW DARE YOU https://t.co/LkOn19cam0
Please file under, "Ugh, the disrespect."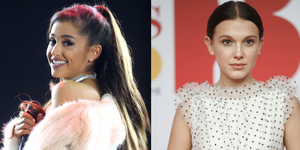 Source: Read Full Article