The question should have caused a riot among patrons of the Melbourne International Arts Festival.
Yet 40 per cent of the audience of the Trustees apparently agreed with the proposition that governments should stop funding the arts, according to an online poll flashed up on screens during the show.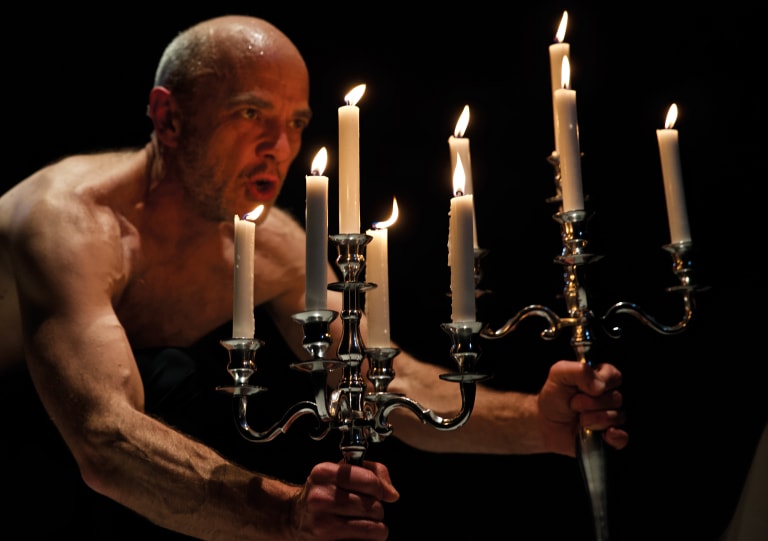 Daniel Schlusser in Trustees, which begins with the provocative question of whether the arts deserves government funding.Credit:Nicolai Khalezin
Fake news? Perhaps.
The result is perhaps the least confronting aspect of the Trustees, a play that revels in discomfort as its performers tear strips off each other (and themselves) in a series of searing monologues.
The play, directed by Natalia Kaliada and Nicolai Khalezin of Belarus Free Theatre, powerfully conveys a litany of horrors committed against Indigenous people, refugees and migrants.
Somewhat uneven, it is nonetheless a compelling, thoughtful piece of theatre that provided a startling contrast to the acrobatic high jinks taking place nearby in circus show Lexicon.
The energetic troupe from Britain's NoFit State Circus seemed determined to show off every musical and acrobatic skill they possessed during a two-hour frenzy of strength, skill and humour.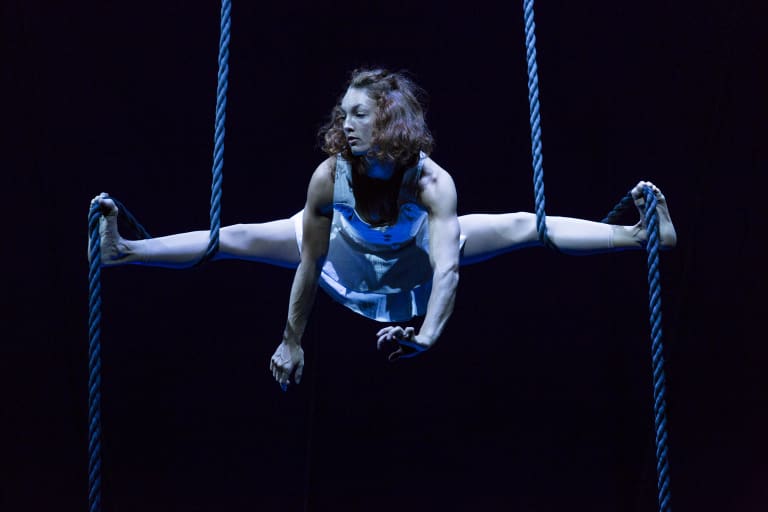 Circus show Lexicon is a two-hour frenzy of strength, skill and humour.
Credit:Paul Jeffers
What Lexicon lacked in cohesive narrative it made up with exuberance. A skinny, bespectacled unicyclist who resembled the wayward title character in the Where's Wally? books stole the show from his brawny counterparts. The live band amped up the energy, occasionally overwhelming the physical feats in the circus ring with its eclectic soundtrack of folk and rock.
Jonathan Holloway, the festival's artistic director, had a tough act to follow after staging Taylor Mac's marathon A 24-Decade History of Popular Music at last year's festival.
A former director of the Perth Festival, Holloway said festivals still had a place in cities like Melbourne or Sydney with busy arts calendars.
"There's something going on every day but there is only one AFL grand final," he said. "The job of a festival is to be that."
He said Australia's art scene attracted attention because of its festivals: "It creates a network to allow great commissions."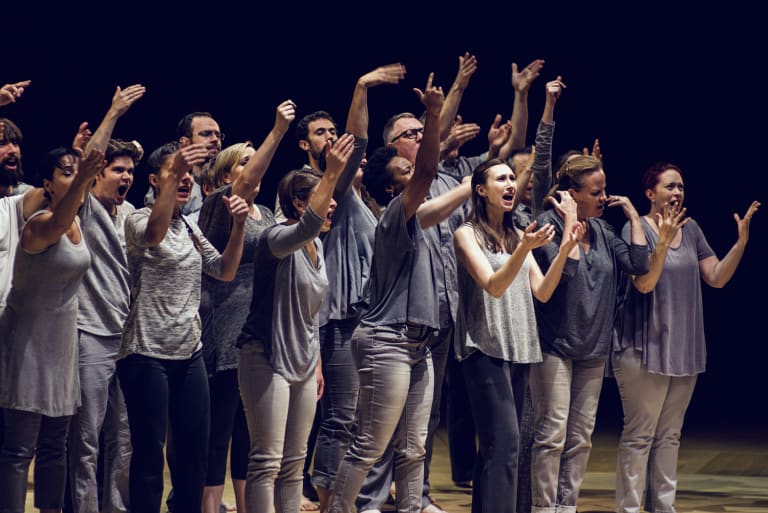 Voices soared to the heavens during the performance of Lagrime di San Pietro.Credit:Tao Ruspoli
This year's festival received $6.3 million in government funding, slightly more than its program budget of $6.2 million. More than $3 million worth of tickets have been sold, putting the festival on track to surpass last year's box office of $3.2 million.
Not surprisingly, Holloway said the festival provided value for money: "We give back four times that in economic impact. But the impact is bigger than that – it's about being a great world city. That's what you're investing in."
One of Holloway's best purchases is Irish actor Barry McGovern's theatrical adaptation of Samuel Beckett's second novel Watt.
Beckett's enigmatic character is expertly brought to life by McGovern on a bare stage except for a chair and moving trolley.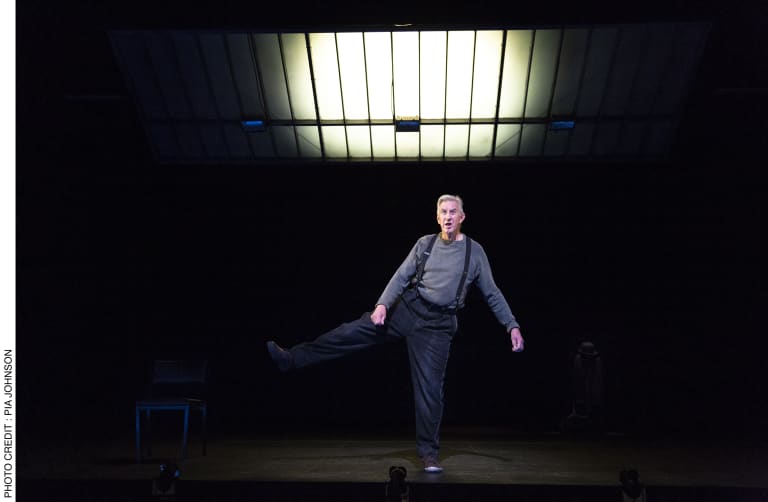 Barry McGovern expertly brings to life Samuel Beckett's enigmatic character Watt.Credit:Pia Johnson
His 50-minute monologue pares back the complexity of Beckett's novel to sweep up the audience in a series of encounters with the mysterious Knott, various visitors to his house and the fisher woman Mrs Gorman, who Watt has a dalliance with.
Unlike other city festivals, which happily celebrate outdoors in the heat of summer, Melbourne's festival tends to stay indoors or deep in the bowels of the Arts Centre where Flight tells the devastating tale of child refugees.
Based on Caroline Brothers' Hinterland, the story of two refugee brothers from Afghanistan, Kabir and Aryan, seeking a new life in London is told with tiny models that depict their epic journey.
The audience sits in individual booths, wearing headphones, as the meticulously-crafted scenes revolve past, lit up by lights and accompanied by a soundtrack that conjures the dreams and fears of the brothers.
Flight brings Caroline Brothers' story of child refugees to a tiny stageCredit:Vox Motus
Flight's experiment with story-telling has divided opinion but will engage many although it was probably unnecessary for the ushers to suggest audiences might need time to cope with their feelings after the show.
The Los Angeles Master Chorale surely assuaged any doubts about the value of an arts festival with its stunning performance of the spiritual madrigal Lagrime di San Pietro.
Drawing on the Biblical tale of St Peter's sorrowful disavowal of Jesus, the choralists expertly evoke the emotive force of the work.
Their voices soared to the heavens of the Melbourne Recital Centre, their choreographed moves – arms thrust into the air, collapsing to the ground – adding to the drama of the work.
Festivals might provide a home for the new, experimental and provocative, but this beautiful Renaissance work was a triumph.
The Melbourne International Arts Festival runs until October 21.
Source: Read Full Article