James Franco is one of the latest stars to face harassment allegations. In an interview with Late Show host Stephen Colbert on Tuesday night, he seemingly denied the claims made by actress Ally Sheedy.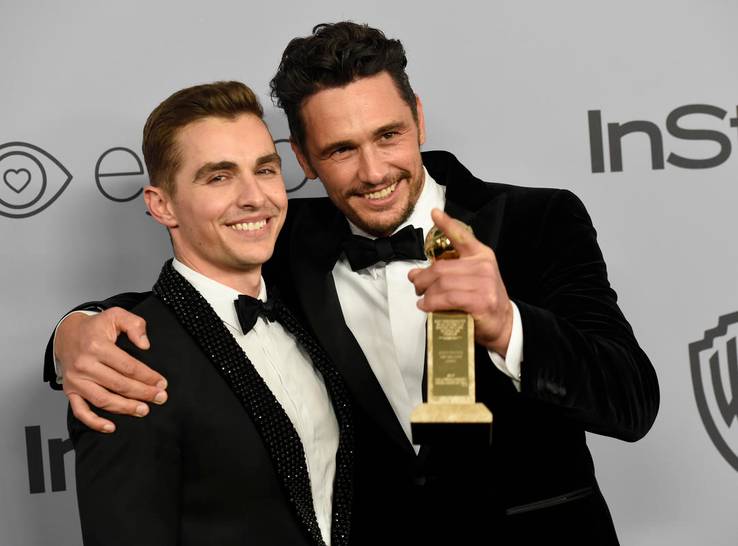 It comes after Franco scooped the Best Actor Golden Globe at Sunday night's awards for his role in The Disaster Artist. During the ceremony, several women took to Twitter to ask  why Franco was there, let alone being presented with an award in the wake of the Weinstein scandal. Actress Sheedy was the most well-known woman to refer to Franco on the social media site, stating, "Why is a man hosting? Why is James Franco allowed in? Said too much. Nite, Love ya." She then went on to tweet, "Okay wait. Bye. Christian Slater and James Franco at a table on @goldenglobes #MeToo," and lastly, after Franco took home the coveted award, "James Franco just won. Please never ever ask me why I left the film/TV business."
PREVIOUSLY: JAMES FRANCO APPEARS ON WALK OF FAME 
According to the Daily Mail, Sheedy, who was part of the 80's Bratpack, later deleted the posts but soon after her tweets, a number of other women began making their own claims about the Pineapple Express star. When asked about the claims during the interview with Colbert, Franco said, "I have no idea what I did to Ally Sheedy. I have total respect for her. She took the tweet down. I can't speak for her." In what made for incredibly uncomfortable viewing, the actor went on to rebuke the claims. "I can't live if there's restitution to be made. If I've done something wrong, I will fix it. I have to."
The Golden Globes this year was largely centered on the recent sexual assault scandal. Many female celebrities opted to wear black in support of the Times Up movement, which calls for an end to sexual harassment in the industry. Many of the speeches were focused on calling for change, to make Hollywood a safe environment regardless of gender. "Look, I was so excited to win but being in that room that night was incredible," Franco said of the evening. "It was powerful. I support change."
Since the interview aired, more women have come forward to make their own claims against Franco, some of which were students in his film school, Studio 4. Ally Sheedy ha yet to publicly explain the basis of her tweets.
Source: Read Full Article