In the midst of his brain cancer treatment, Senator John McCain, 81, has had some time to reflect. In his new book, he reveals his thoughts on politics, career, and his uncertain future. "I don't know how much longer I'll be here," he writes in The Restless Wave: Good Times, Just Causes, Great Fights, and Other Appreciations. The median survival rate for glioblastoma is 15 months.
Here we'll list career regrets McCain has expressed and his assessment of President Donald Trump. See what he thinks of Sarah Palin as his running mate in his 2008 presidential campaign (page 3). Also, McCain has a harsh request for Trump regarding his funeral (page 7).
1. McCain regrets his silence on Confederate flag flying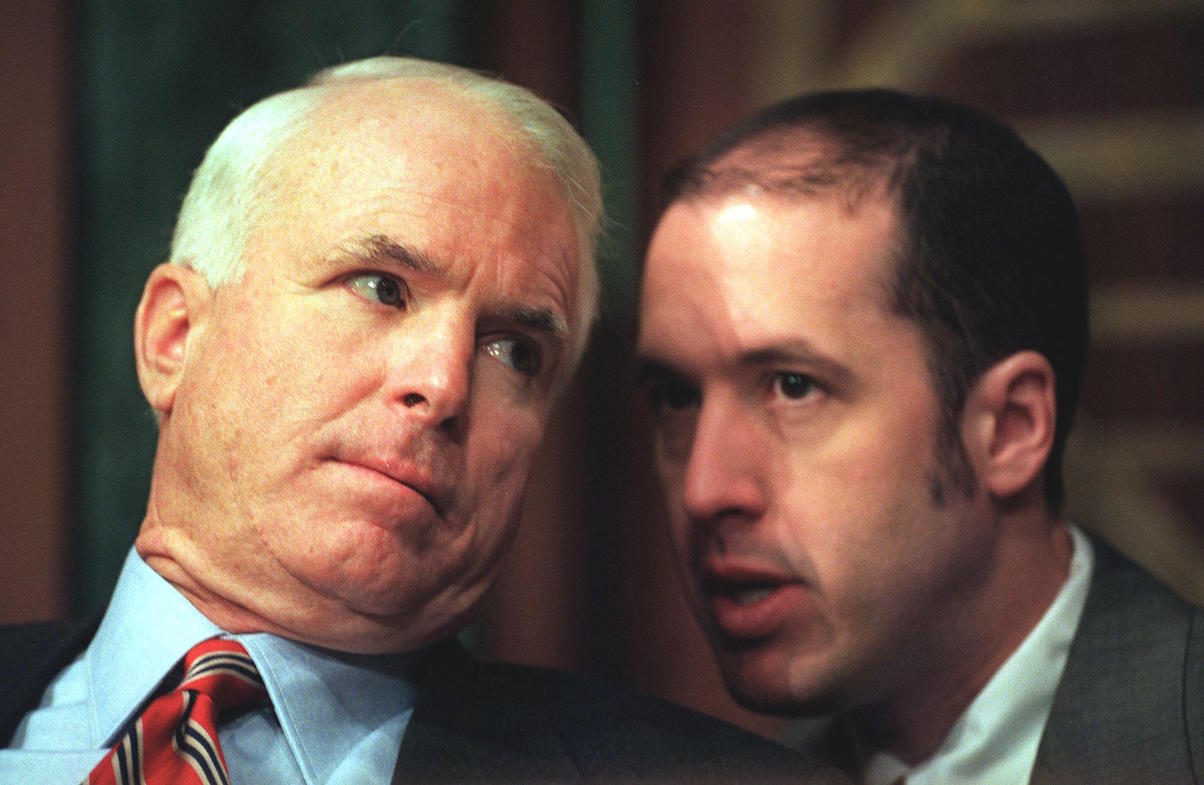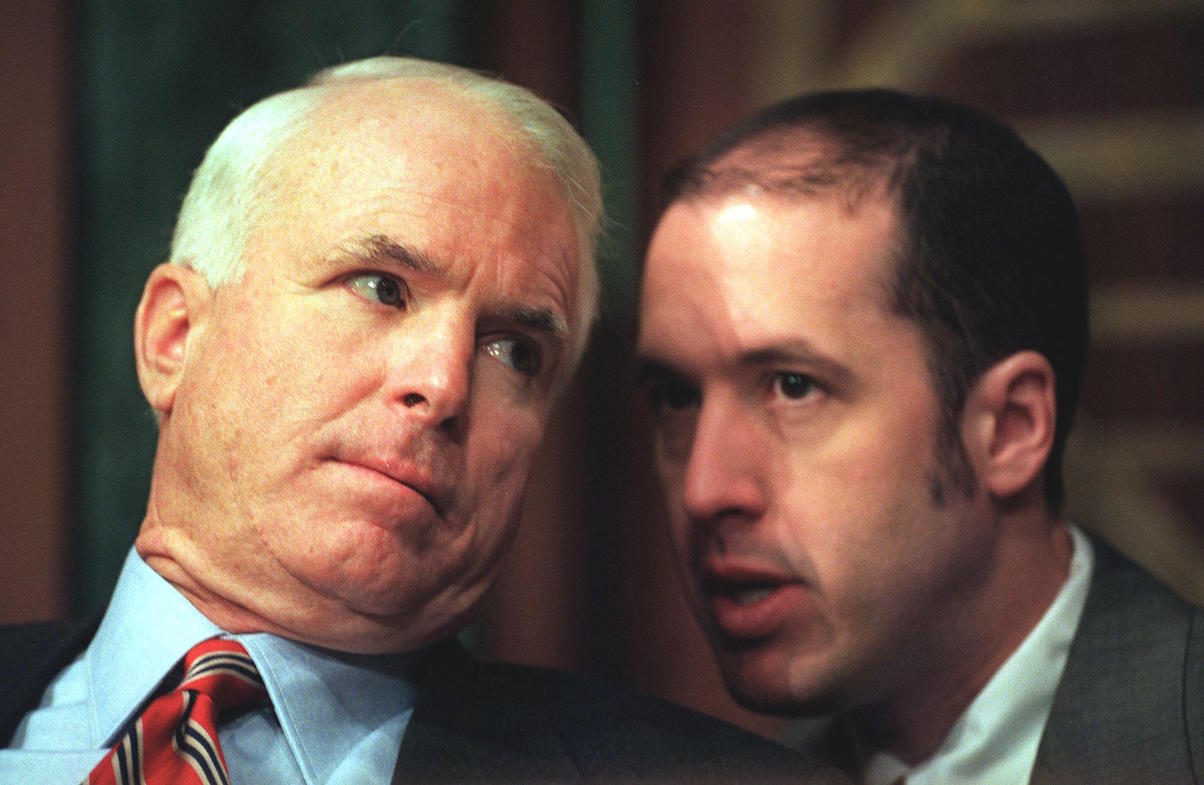 McCain refused to speak out about the Confederate flag in 2000. | Mario Tama/AFP/Getty Images
One of McCain's career regrets is his reluctance to speak out against Confederate flag flying during his 2000 campaign for president. McCain had apologized later that year for not seeking the flag's removal from the South Carolina statehouse.
At the time, he said publicly that such divisive issues should be left to the state. However, he later said he didn't speak honestly for fear of losing the South Carolina primary. "So I chose to compromise my principles," he said. "I broke my promise to always tell the truth."
Next: A scandal he called more painful than his POW days
2. He regrets his Keating Five scandal involvement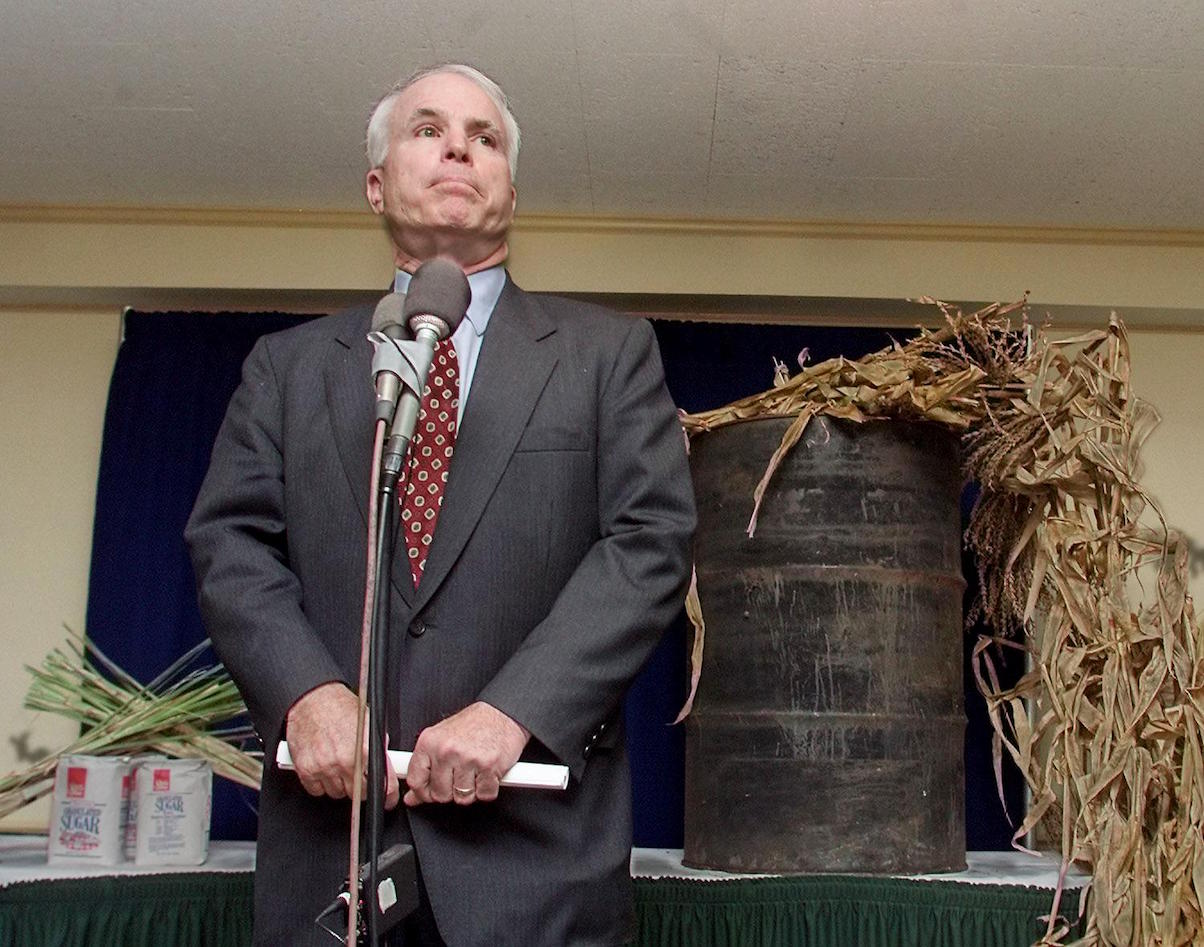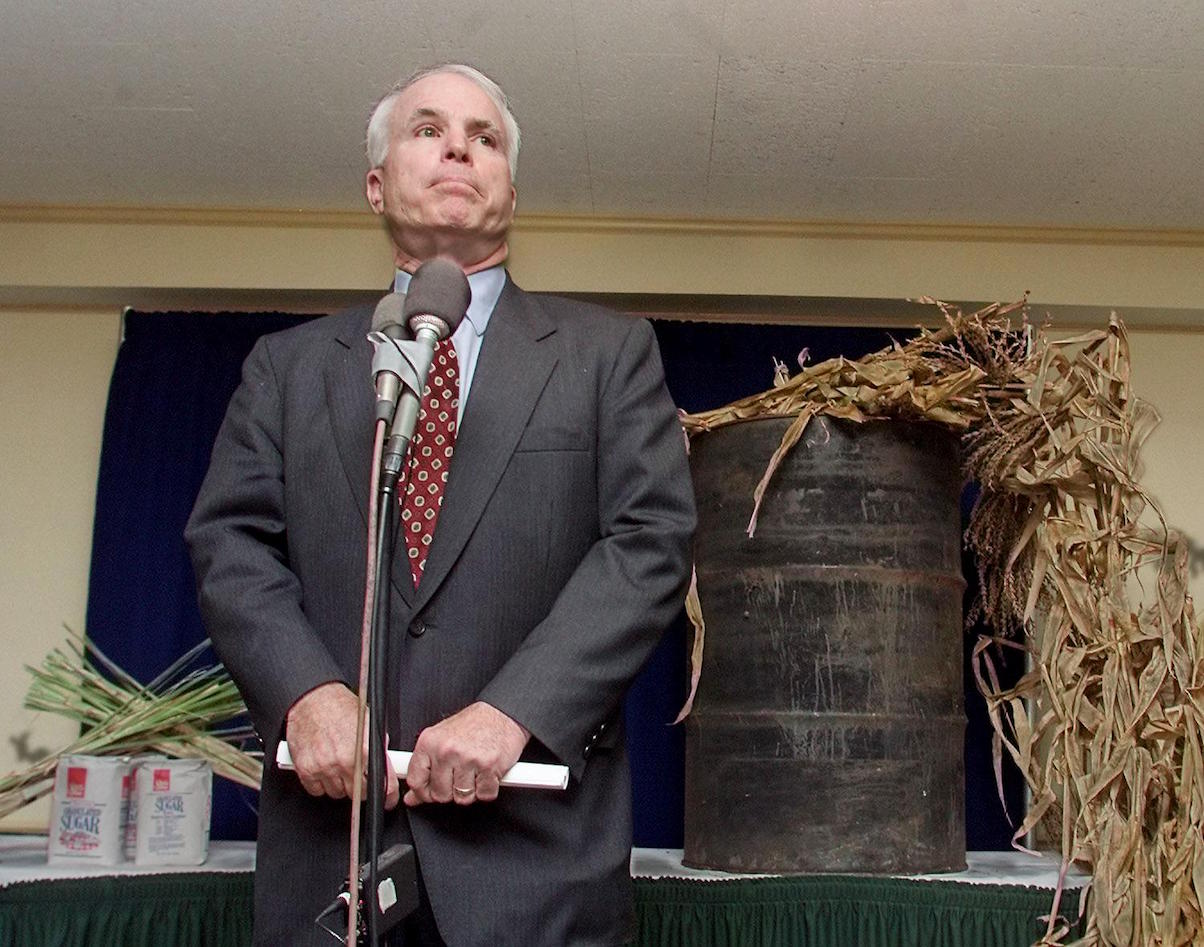 McCain was caught up in one of the biggest political scandals of the 1980s. | Luke Frazza/AFP/Getty Images
In 1989, McCain and four other senators were accused of intervening improperly on behalf Charles H. Keating Jr., under federal investigation for defrauding bondholders. The lawmakers' motivation for helping the executive was questioned since he had contributed $1.3 million to their political campaigns. McCain and his family had also visited Keating's Bahamas retreat.
Although McCain was exonerated in 1991, he said the investigation was more painful than being held as a prisoner of war in North Vietnam. He concedes being involved in Keating's hearings was a mistake. "Going into that room gave a definite appearance of impropriety," he said.
Next: Who he would have picked instead of Sarah Palin
3. He regrets having Palin as a running mate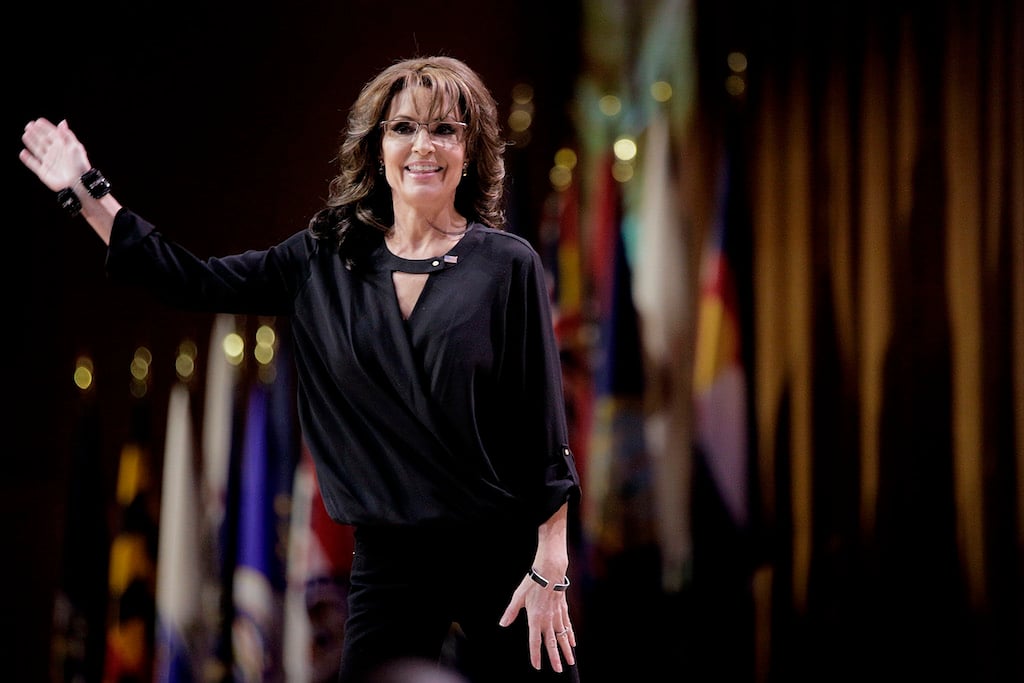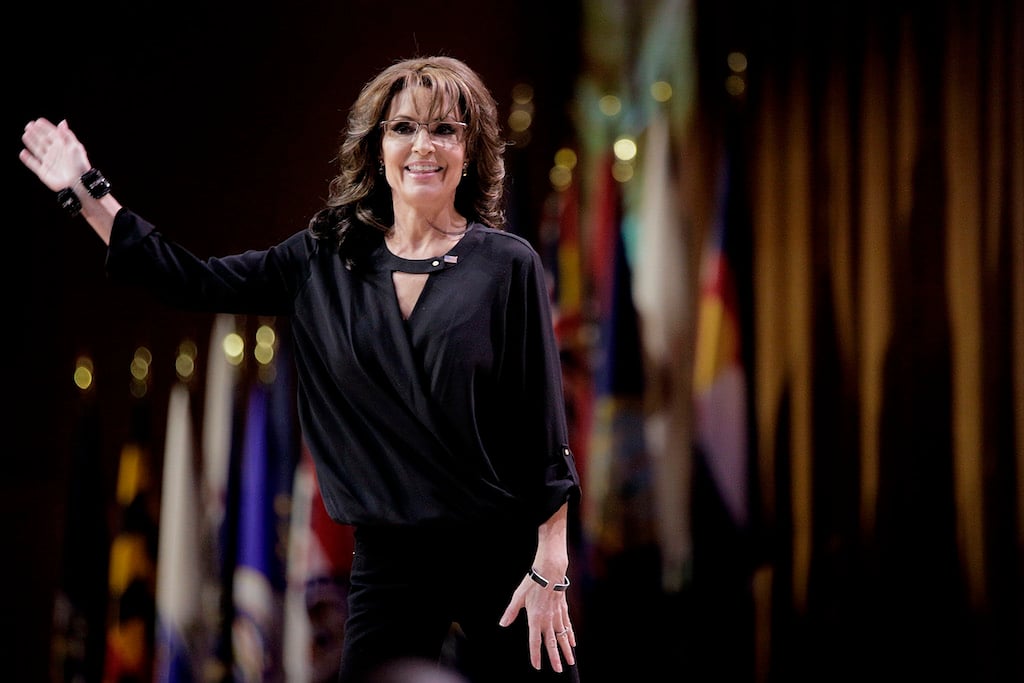 McCain wishes he ran with someone else in 2008. | T.J. Kirkpatrick/Getty Images
In his book, McCain recalls arguing with his campaign staff over his first choice for running mate in his 2008 presidential campaign: Democratic Sen. Joe Lieberman from Connecticut. He relented and chose then-populist governor of Alaska, Sarah Palin, who he now describes as "a popular, energetic, and accomplished reformer as mayor, governor and as a campaigner."
However, Palin "stumbled in some interviews and had a few misjudgments in the glare of the ceaseless spotlight," McCain continues. "Those missteps too are on me. She didn't put herself on the ticket. I did."
Next: At odds with Trump on trade
4. He supports a pro-free trade stance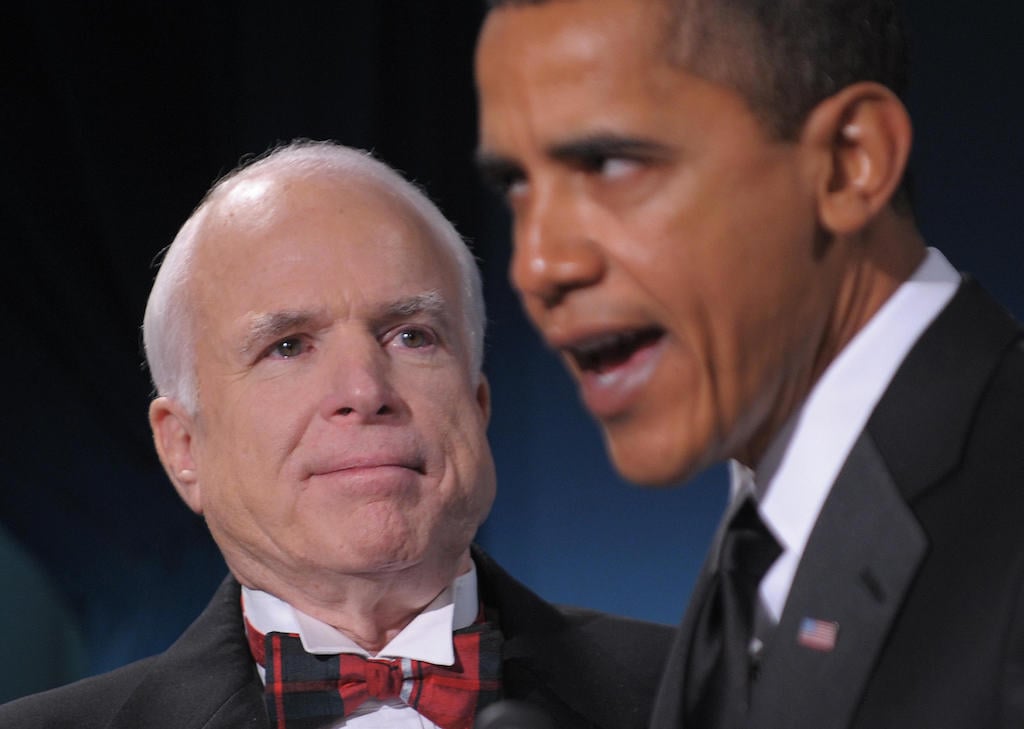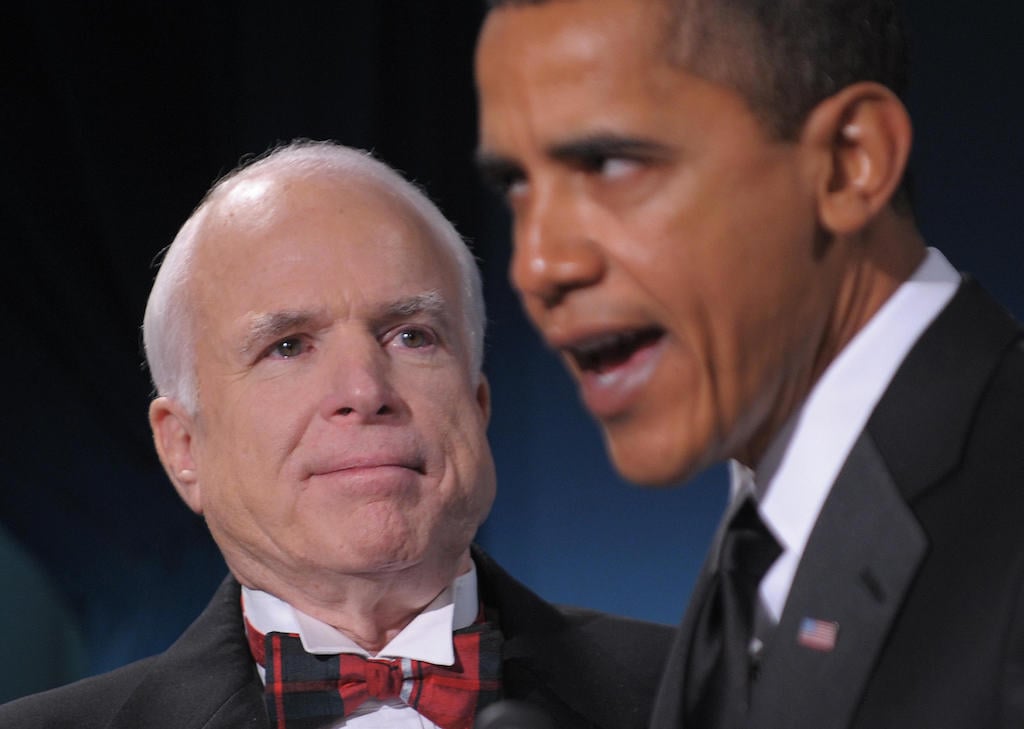 He supported the TPP like his former rival Barack Obama. | Mandel Ngan/AFP/Getty Images
McCain's new book amounts to "the senator's final say on his career and a concluding argument for a brand of pro-free trade," according to The New York Times. He was a vocal critic of Trump's backing out of the 11-country Trans-Pacific Partnership free trade agreement in 2017.
Staying in the agreement would keep American workers and companies competitive in the Asia-Pacific, McCain said in arguing why the U.S. should remain in the agreement. "Withdrawing from TPP will have serious consequences for American workers and American national security."
Next: Another stance for which he rebukes Trump
5. He calls for a pro-immigration stance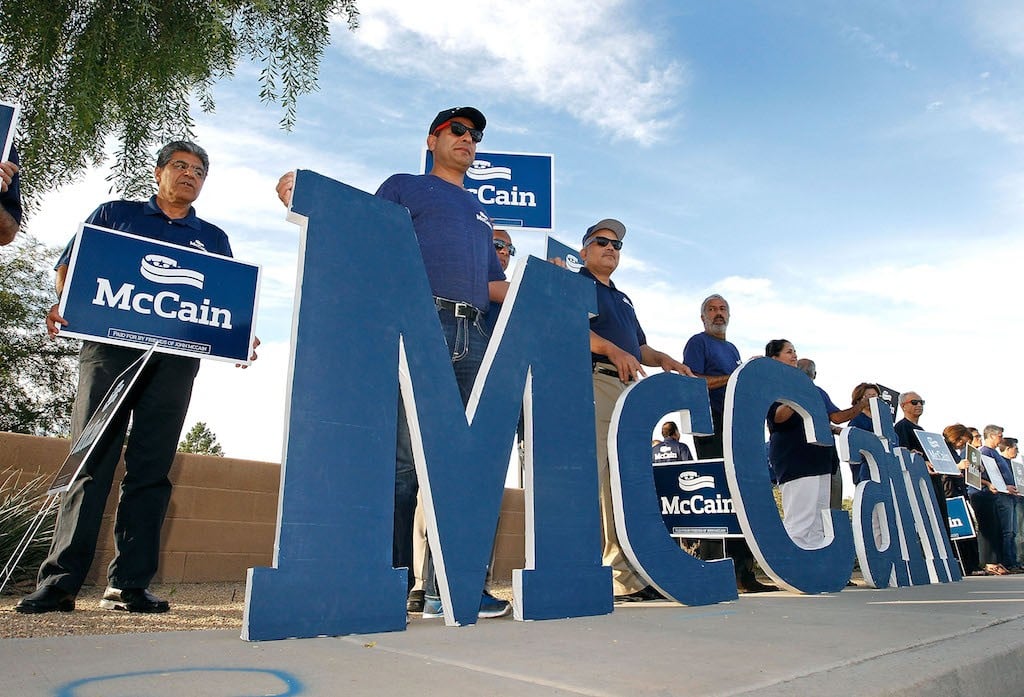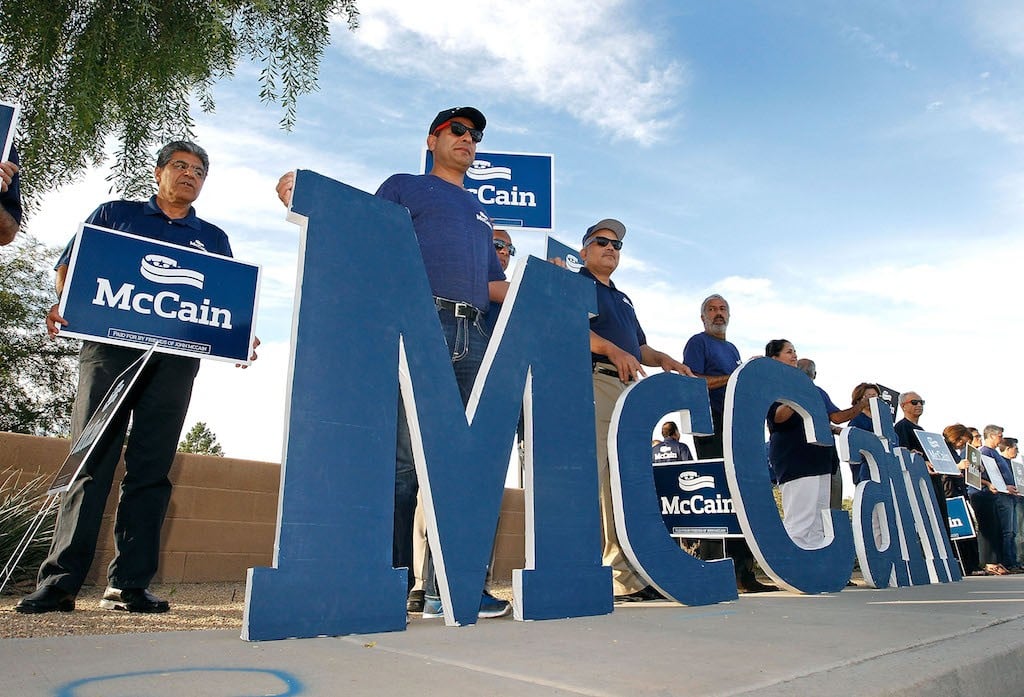 Even as a Republican Senator for a border state (Arizona), McCain is pro-immigration.|  Ralph Freso/Getty Images
In his book, McCain also promotes pro-immigration Republicanism, which as "grown out of fashion under President Trump," The New York Times reported. He rebukes Trump for his language on refugees, calling it "appalling, as though welfare or terrorism were the only purposes they could have in coming to our country."
Next: What McCain says about Trump and "fake news"
6. He criticizes Trump for crying "fake news"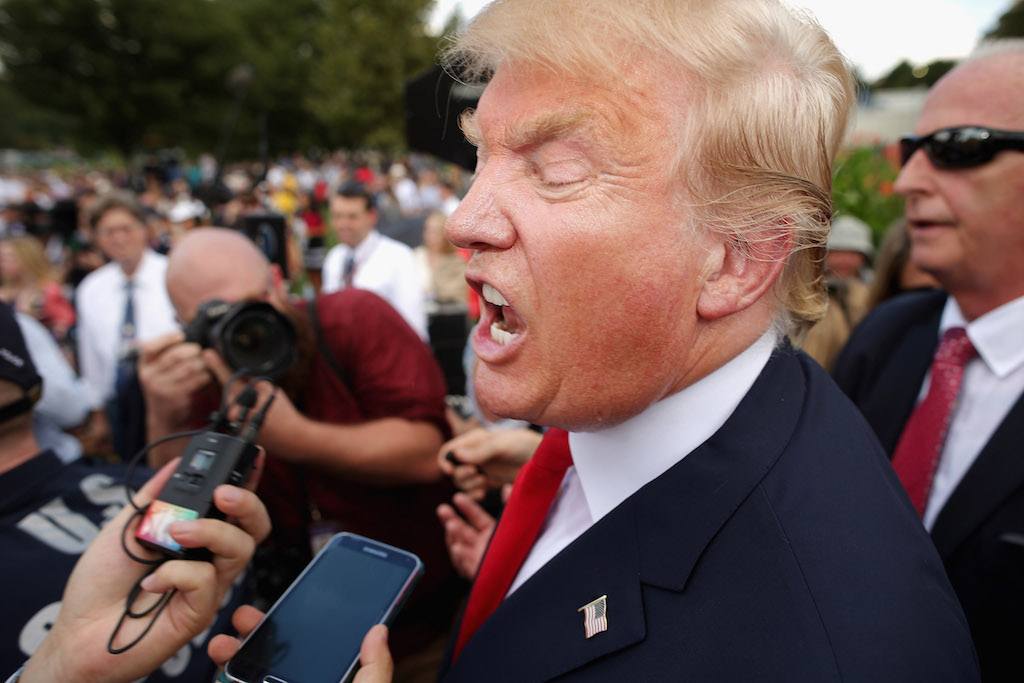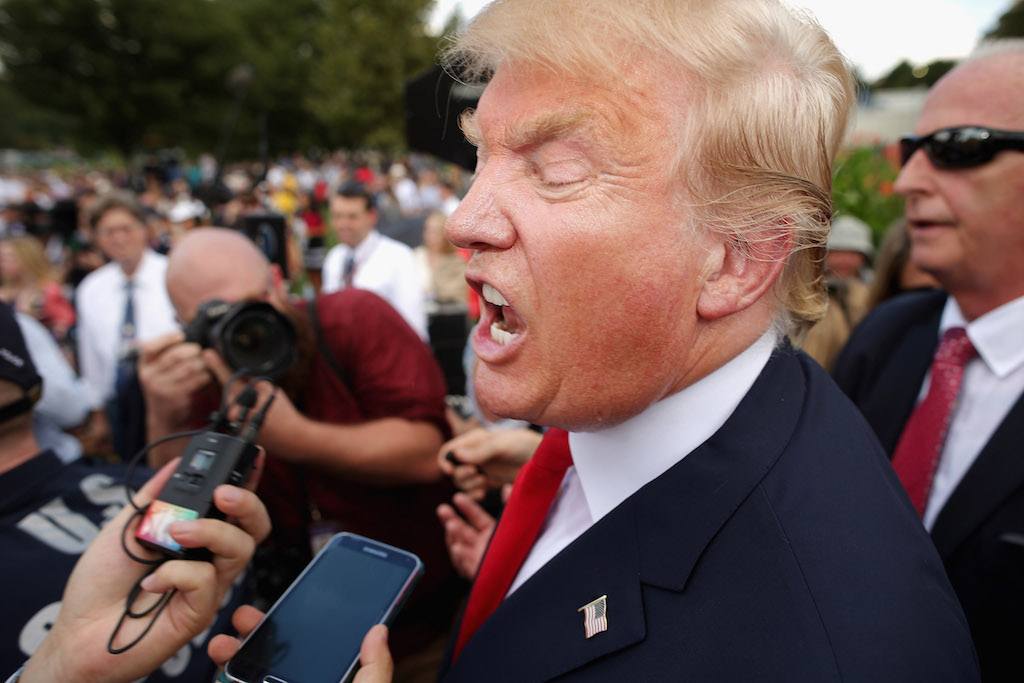 McCain compared Trump's relationship with the media to an autocrat's. | Chip Somodevilla/Getty Images
McCain compared Trump's use of the term "fake news" to a practice by authoritarian governments. "His reaction to unflattering news stories, calling them 'fake news' whether they're credible or not, is copied by autocrats who want to discredit and control a free press," McCain writes in The Restless Wave.
Next: His request for Trump regarding his funeral
7. McCain doesn't want Trump at his funeral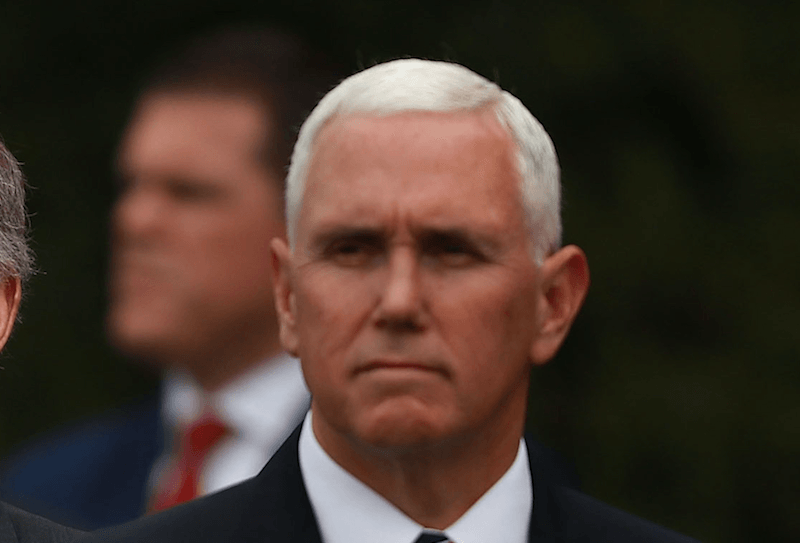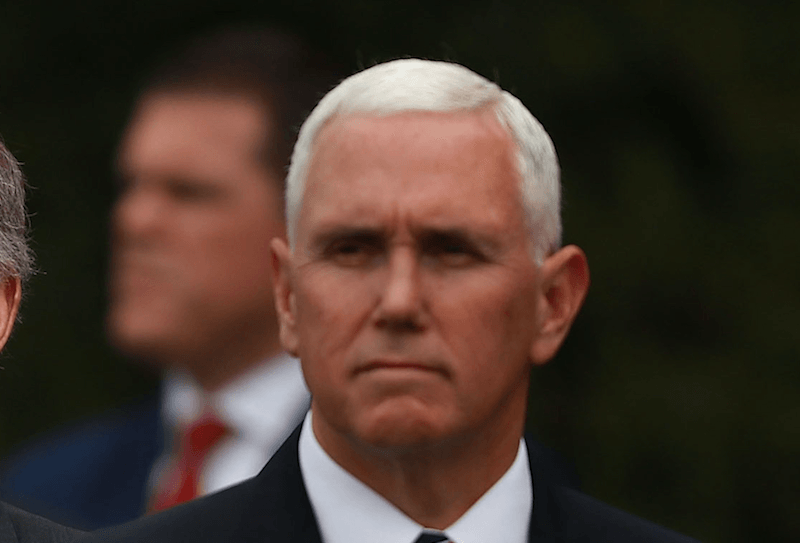 The senator has specifically requested Mike Pence attend his funeral, not Trump. | Chip Somodevilla/Getty Images
McCain representatives have informed the White House he would like Vice President Mike Pence to attend his funeral service in place of Trump, The New York Times reported. The service will be held in Washington's National Cathedral.
The two men's turbulent relationship was punctuated in summer of 2017 when Trump was "physically mocking" McCain's thumbs-down gesture indicating his vote against repealing Obamacare, Axios reported.
Next: One thing McCain is a big fan of
8. He calls for U.S. political reform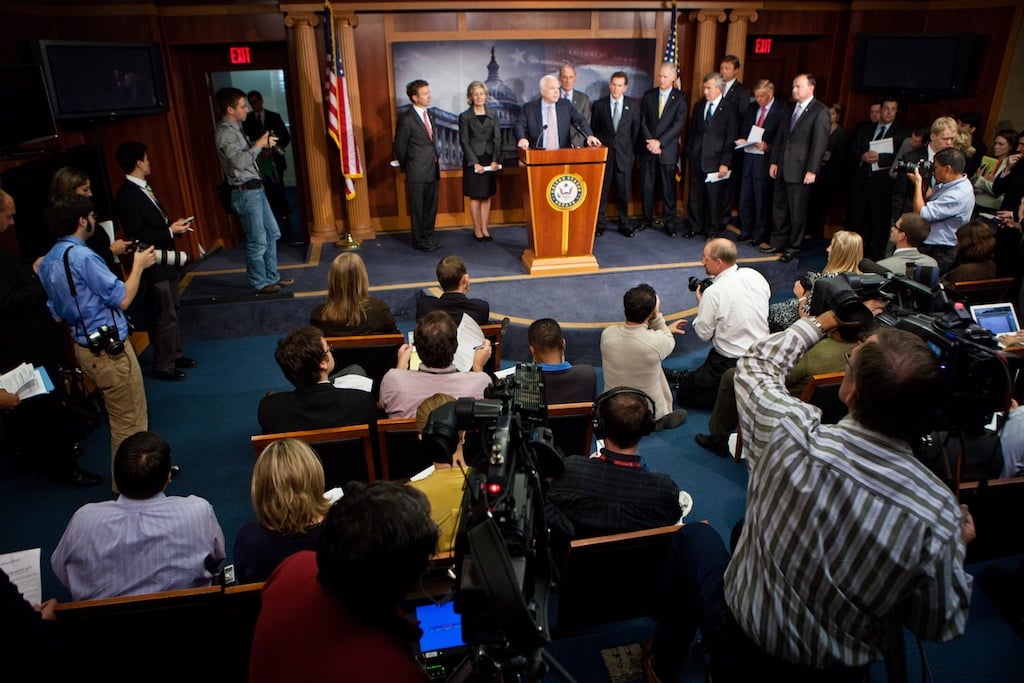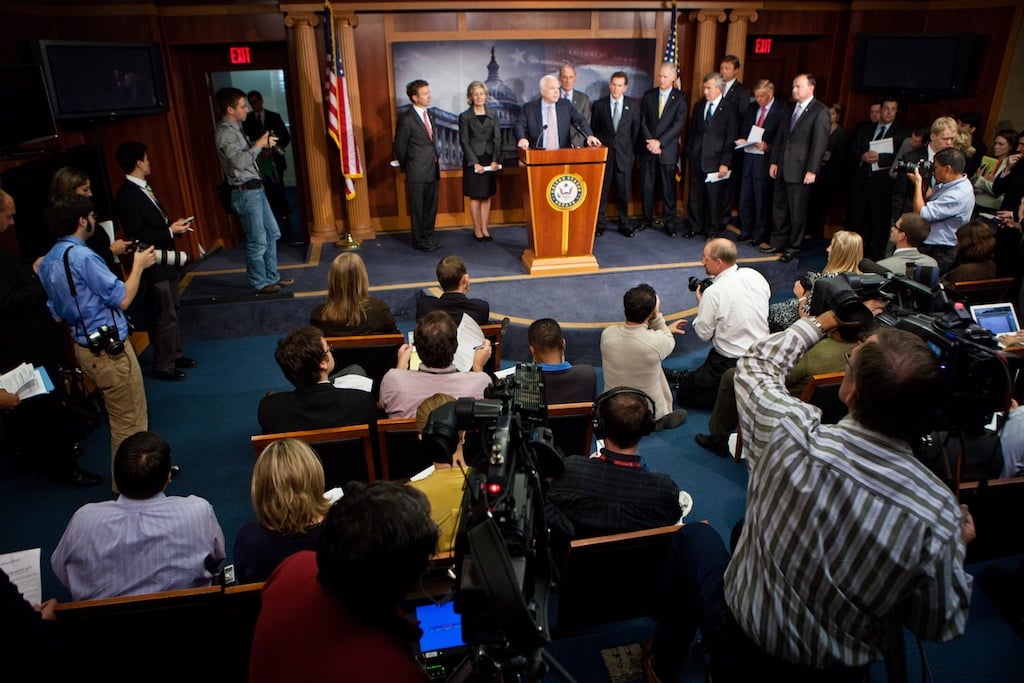 McCain wants to see a return to civility in politics. | Brendan Hoffman/Getty Images
In The Restless Wave, which is full of reprimands for the president, McCain says he is "not sure what to make of President Trump's convictions." He also calls for politics returning "to the purposes and practices that distinguish our history."
The senator has a record of supporting compromise and stating the U.S. system of government was designed for it. "You're damn right, I'm a champion of compromise," he writes, in support of political negotiation.
Check out The Cheat Sheet on Facebook! 
Source: Read Full Article