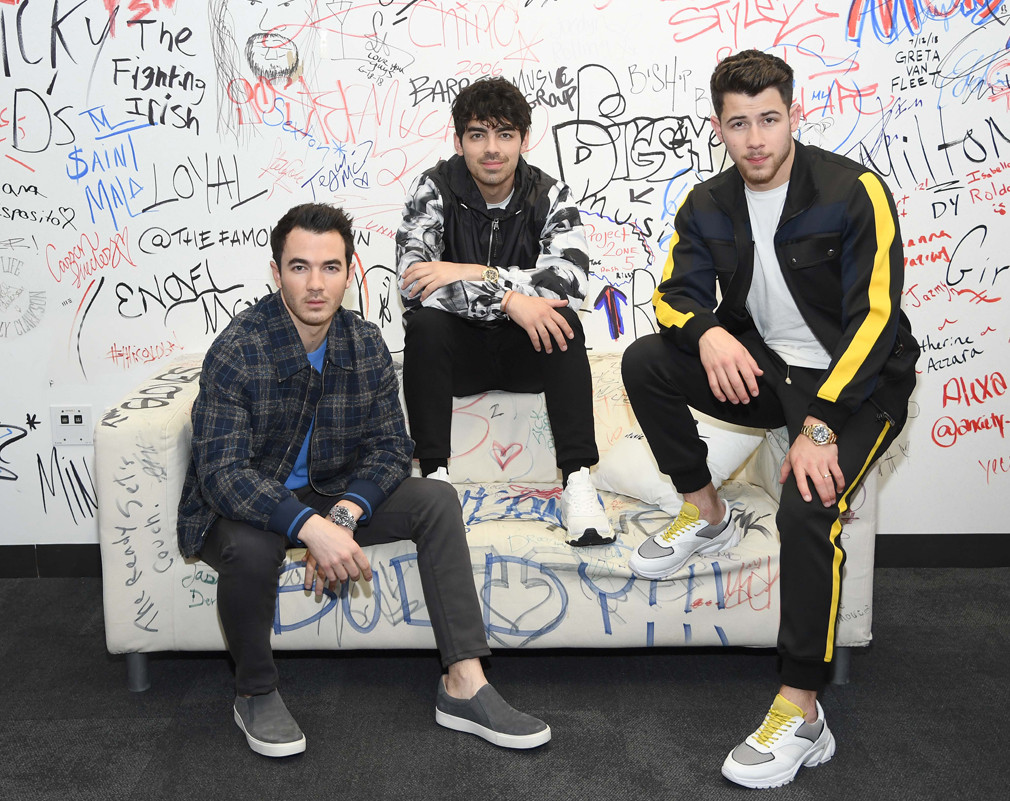 Dimitrios Kambouris/Getty Images
This news will have fans burnin' up with anticipation…
The Jonas Brothers are going to be performing at the 2019 Billboard Music Awards, E! News can exclusively reveal. Kevin, Joe and Nick Jonasare joining performers like Kelly Clarkson, Khalid and BTSat the MGM Grand Garden Arena in Las Vegas on Wednesday, May 1.
Since their return to the music scene in February, the boy band has been dropping new songs to an outpouring of support. They returned with their hit single "Sucker" and quickly followed that up with the song "Cool" and they aren't letting up anytime soon.
Moreover, the three brothers are saying they are "definitely" planning on going on tour this year, but are keeping the details a secret for now.
"We'll tell you when the time's right," Nick teased.
But fans don't just have the JoBros to look forward to seeing. BTS and Halsey will perform their new single "Boy With Luv" for the first time at the awards too. The band and singer made the big announcement while entertaining the crowds of Saturday Night Live.
So it's safe to say that this year's show is a must-see.
Watch E!'s Live From the Red Carpet: The 2019 Billboard Music Awards special on Wednesday, May 1 starting at 6 p.m. followed by the 2019 Billboard Music Awards telecast at 8 p.m. on NBC!
Source: Read Full Article