Jujutsu Kaisen has quickly become one of the most popular anime around, with the series collecting an impressive number of wins at Crunchyroll's 2022 Anime Awards. Fans are eager to see Jujutsu Kaisen 0 when it hits theaters worldwide, but many are even more excited to continue Yuji Itadori's story in the main series. Fortunately, Jujutsu Kaisen Season 2 has officially been greenlit — and we now have a better idea of when it will come out.
'Jujutsu Kaisen' Season 2 greenlit for 2023
Jujutsu Kaisen Season 1 premiered back in 2020, airing its finale early in 2021. After the anime's first outing came to a close, things remained quiet regarding a second go-round — leading many fans to question when Jujutsu Kaisen Season 2 might come out, if it did at all.
Given the series' popularity, a season 2 seemed inevitable. And during an event promoting Jujutsu Kaisen 0 in Japan, it was made official. According to Crunchyroll, Yuji Itadori and his fellow sorcerers from Jujutsu High will return for season 2 sometime in 2023.
Naturally, this announcement came as a pleasant surprise for fans of the franchise. It also proved exciting for manga creator Gege Akutami, who shared some new artwork to celebrate.
'Jujutsu Kaisen' creator Gege Akutami releases art to celebrate
Following the announcement that Jujutsu Kaisen would get a season 2, manga creator Gege Akutami shared some stunning new artwork. The image highlights the upcoming film's main characters, Yuta Okkotsu and Rika Orimoto. The anime's official Twitter posted it, along with some details about when the new episodes will broadcast in Japan:
"And the first period of TV animation will be broadcast on MBS/TBS series every Sunday from 4/3 at 5 pm! Also, please look forward to the special program from 19:00 on 2/23 (Wednesday)!"
Unfortunately, there's no word on whether Jujutsu Kaisen will stream on the same dates internationally. With series like Attack on Titan and Demon Slayer utilizing that release model, we're keeping our fingers crossed.
What can fans expect from season 2 of the anime?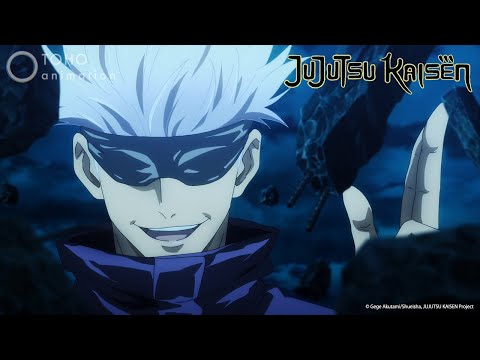 Outside of the fact that Jujutsu Kaisen Season 2 arrives in 2023, the big announcement didn't reveal much about the upcoming episodes. Crunchyroll did confirm in its coverage that MAPPA will return to animate the season. Additionally, it revealed that season 2 is currently in production.
Plot details for season 2 weren't specified, though fans can look to Gege Akutami's manga series to guess which arcs the next outing will cover. Many believe the coming chapter will dive into the Gojo's Past Arc, as well as the Shibuya Incident Arc. That means viewers will get the chance to learn more about fan-favorite character Satoru Gojo. It also suggests they can expect plenty more action.
Whatever season 2 brings, it's a relief to finally have confirmation and a release timeline. Plus, fans have Jujutsu Kaisen 0 to hold them over while they wait for this new outing. Jujutsu Kaisen 0 comes out in the U.S. and Canada on March 18, 2022.
Source: Read Full Article