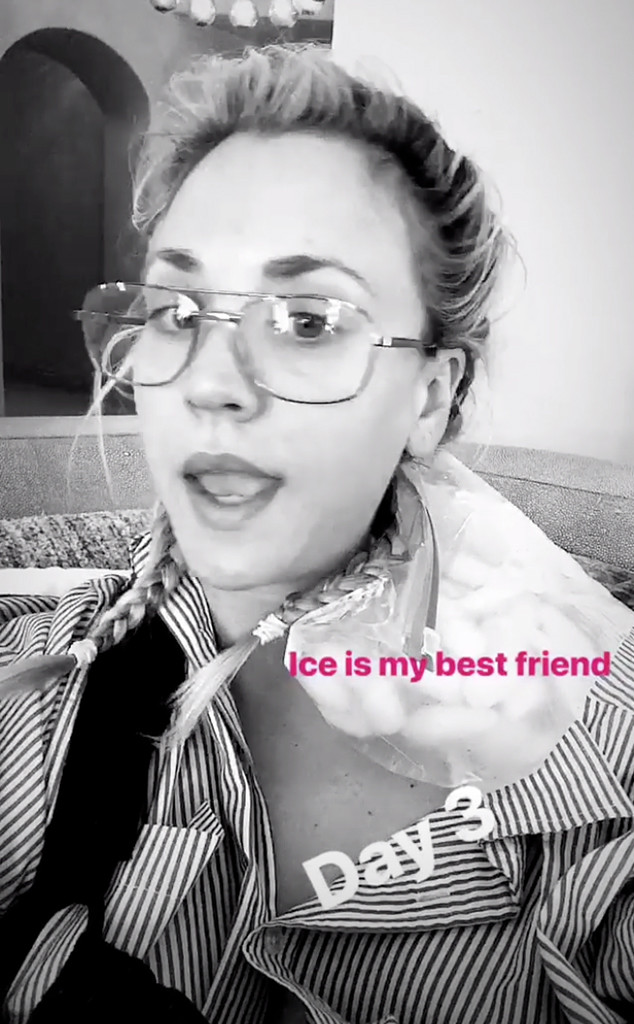 Instagram
Kaley Cuoco is maintaining her sense of humor as she continues her recovery after shoulder surgery.
The 32-year-old Big Bang Theory actress underwent the scheduled procedure done several days after her June 30 wedding to fellow equestrian Karl Cook. He is taking care of her at home, making her snacks, making sure she's comfortable and even helping her style her hair.
"Day 3 in the same shirt," Cuoco said in a video posted on Instagram Stories on Saturday. "Braids are hanging in. Karl might have to redo them. Could write a sitcom around his hairstyles."
She also wrote on the video, "Ice is my best friend."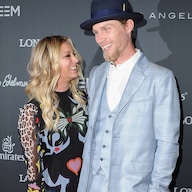 Photos
Kaley Cuoco and Karl Cook: Romance Rewind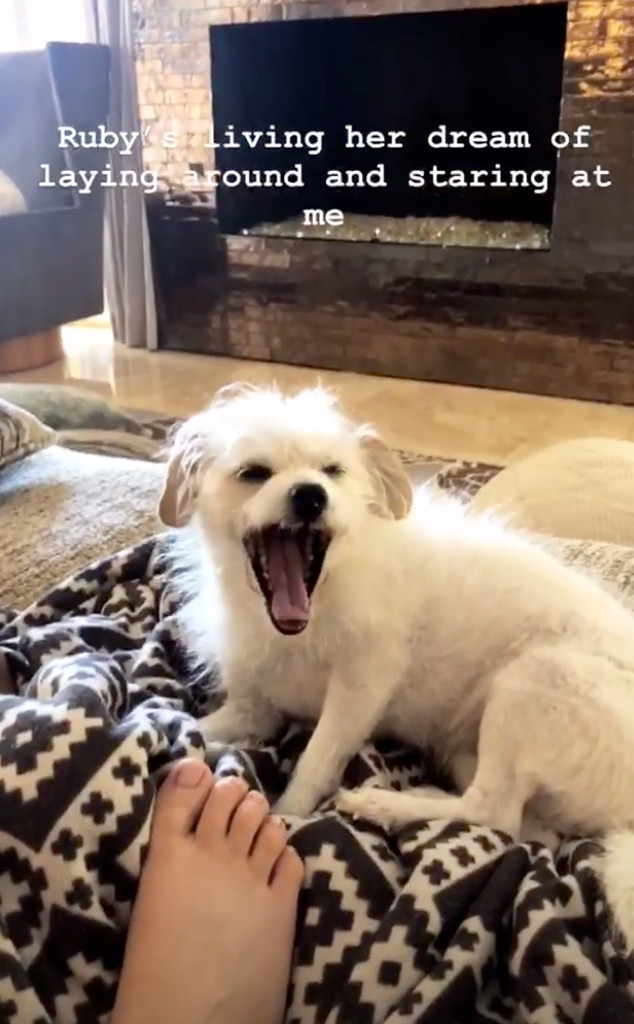 Instagram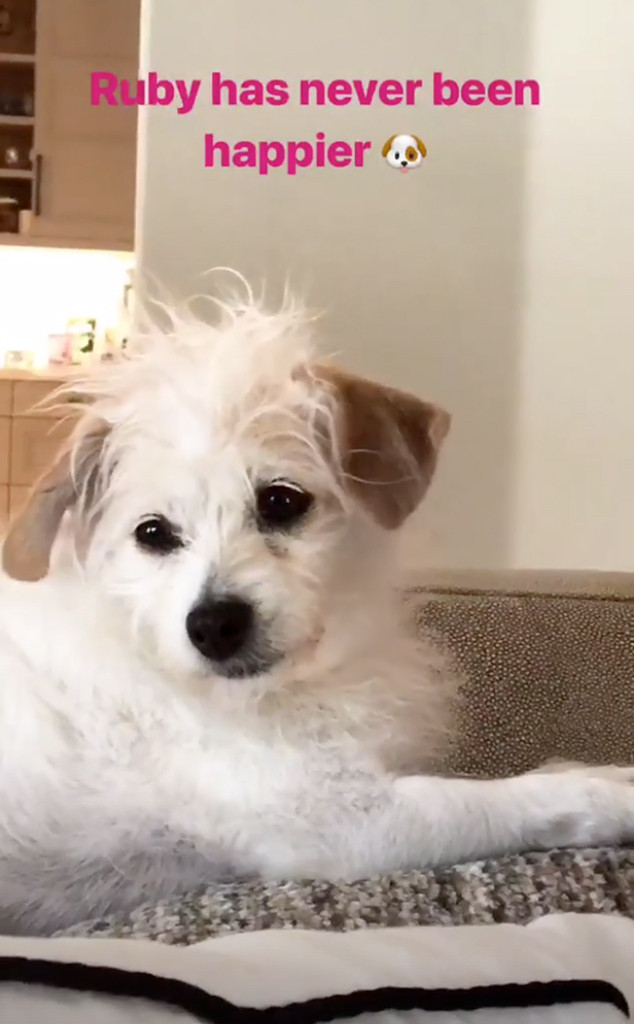 Instagram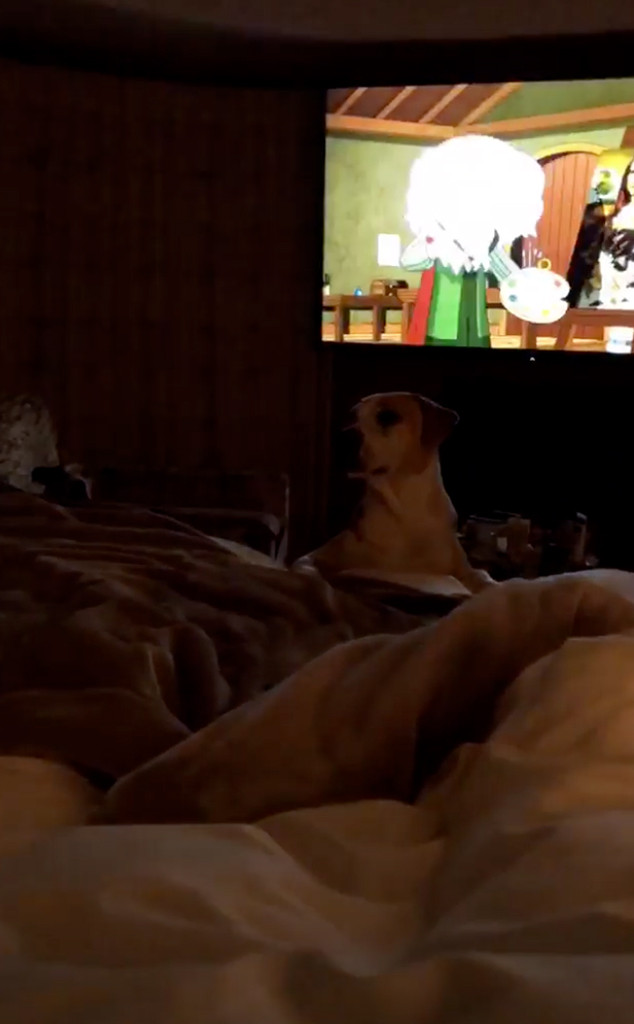 Instagram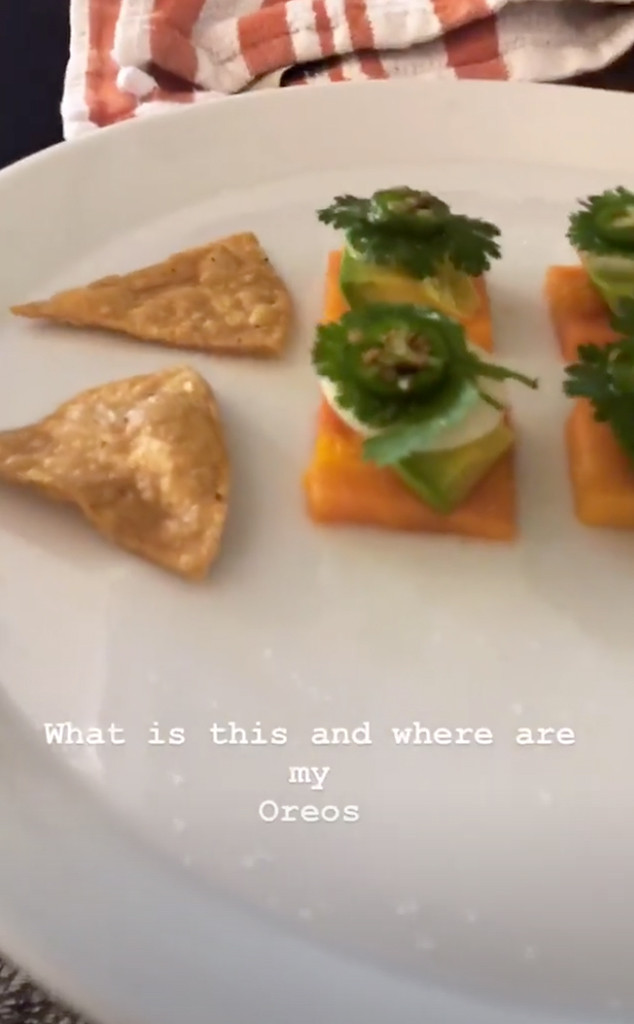 Instagram
And speaking of best friends, Cuoco is also getting some love from the pair's dogs. She posted a video of their little pup Ruby sitting on her lap.
"Ruby living her best life 'cause her mom is immobile," Cuoco said. "Ruby is this the best time in your life? She has never been happier."
Source: Read Full Article