Kate Middleton reportedly confronted Meghan Markle about being rude to palace staff, according to royal expert Kirstie Allsopp. The British TV presenter told The Telegraph that Middleton "was angry with" Meghan and the situation left Kate in tears.
Meghan Markle told Oprah Winfrey that Kate Middleton made her cry
During Meghan's 2021 interview with Oprah, she maintained Kate made her cry in the days ahead of her wedding to Prince Harry. The media reported that Meghan brought Kate to tears, but she recalled during the interview it was quite the opposite.
When Oprah asked, "Did you make Kate cry?" Meghan answered, "No. The reverse happened."
She continued, "And I don't say that to be disparaging to anyone because it was a really hard week of the wedding. And she was upset about something, but she owned it, and she apologized."
Meghan added, "She brought me flowers and a note, apologizing. And she did what I would do if I knew that I hurt someone, right, to just take accountability for it."
She further explained. "A few days before the wedding, [Kate] was upset about something pertaining — yes, the issue was correct about flower girl dresses, and it made me cry and it really hurt my feelings."
Meghan explained her thoughts on the timing. "I thought in the context of everything else that was going on in those days leading to the wedding that it didn't make sense to not be just doing what everyone else was doing, which was trying to be supportive, knowing what was going on with my dad and whatnot."
What made her cry? "There wasn't a confrontation," Meghan maintained. "I don't think it's fair to her to get into the details of that because she apologized. And I've forgiven her."
Meghan admitted, "What was hard to get over was being blamed for something that not only I didn't do but that happened to me."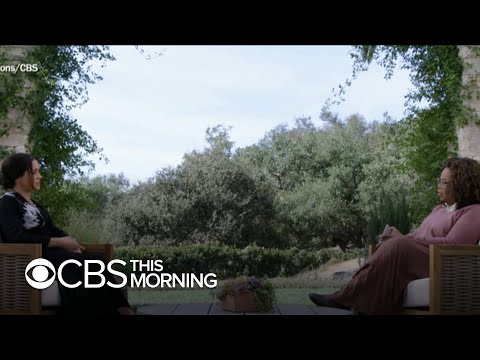 Kate Middleton reportedly confronted Meghan Markle after learning about her bullying behavior
British TV presenter Allsopp shared more details about the 2018 encounter she said left Kate in tears.
In an interview with The Telegraph, Allsopp claimed that Kate cried after she confronted Meghan for her alleged bullying.
"Kate never ever loses her temper," Allsopp explained. But she found out Meghan was being rude to staff at Kensington Palace and she was angry with her."
She continued, "Then, Kate burst into tears because she'd lost control and she did take Meghan flowers to try and patch things up."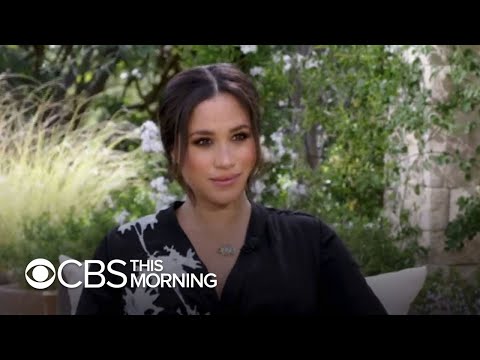 Meghan Markle's team called the bullying claims a 'calculated smear campaign'
In response to the claims that Meghan had bullied royal aides, a spokesman for Meghan and Prince Harry called it a "calculated smear campaign."
"Let's just call this what it is — a calculated smear campaign based on misleading and harmful misinformation," the spokesman told the Times of London.
"It's no coincidence that distorted several-year-old accusations aimed at undermining The Duchess are being briefed to the British media shortly before she and The Duke are due to speak openly and honestly about their experience of recent years," the spokesman continued.
The statement noted that Meghan was "saddened by this latest attack on her character."
Source: Read Full Article