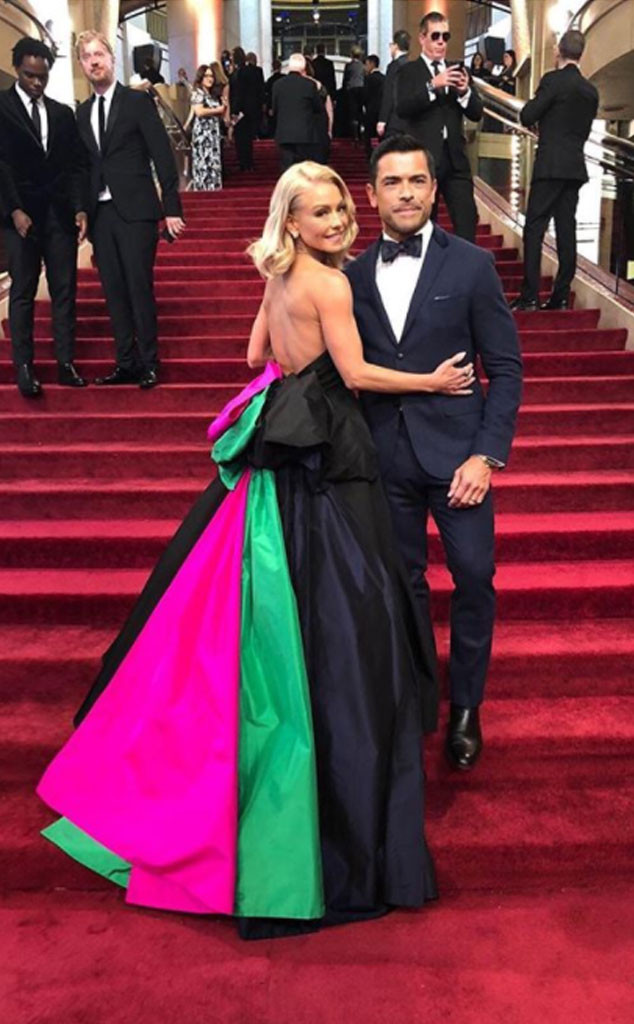 Instagram
Some people just love being nosey, and Kelly Ripa isn't here for it.
The talk show host responded to someone on Instagram after they suggested she got a nose job and wears veneers. It started when Ripa posted a side-by-side photo of herself and husband Mark Consuelos and poked fun at her 1990s sartorial decisions. "#fbf 1995 vs. 2009 before i discovered that i needed a stylist and had a GOOD side," she captioned the picture.
In the '90s shot, Consuelos wears a black sweater tucked into light blue jeans and Ripa poses in a green v-neck sweater with black pants and a scarf around her neck. Next to it, in the glam-up of all glam-ups, she looks sharp in a black blazer and colorful skirt while the Riverdale star stuns in a black suit.
One follower, however, took the fun away from the throwback photo and made a jab at Ripa's appearance. "You may want to consider getting a new nose," the user wrote. "I'm sure they could work miracles on that huge tip of yours honey baby."
The Live With Kelly! host had no patience for this person and replied accordingly. She insisted her nose and teeth were au naturale. "I'm gonna tell you right now. No nose job, and no veneers," she replied. "I wouldn't be sleeping in a retainer every night if I had. You guys do know how to make a girl feel special."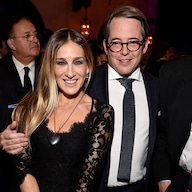 Photos
Hollywood's Long-Term Couples
Consuelos stepped in and confirmed Ripa's report about wearing a retainer. "I can attest.. Same nose, no veneers," he wrote. He added, "And fierce retainer."
Ripa gave a special shout-out to her husband after he stood up for her. "Thanks honey, I'll wear it for you tonight," she responded.
Both husband and wife are known for replying to Instagram comments, especially when it comes to insulting physical apparance. Consuelos called body shaming of Ripa "bizarre" after he uploaded a picture of her in a bikini.
Ripa, however, has her own method of dealing with shamers and haters. In March, the host explained during an interview on The Wendy Williams Show why she loves clapping back. "I love a troll but I love to troll a troll. Like, if you're gonna troll me, then I'm gonna troll back. And that, we can all agree, that is the way God intended," she said.
Don't miss E! News every weekday at 7 and 11 p.m.
Source: Read Full Article