Kendall Jenner is opening up about her struggle with anxiety and how it affected her time at Fashion Week.
The Keeping Up With The Kardashians star opened up and got candid on this Sunday's episode. The 22-year-old opened up about the toll her modeling career has taken on her and how she's learning to cope with it.
According to People, Kris Jenner revealed how "Kendall struggles from anxiety, and I think she has so much going on that she gets herself really worked up" the momager explained. She continued by saying how "Kendall gets the most anxious during fashion week, or when she's traveling a lot. Trying to juggle it all is overwhelming." We don't blame the supermodel from getting anxious at times with a chaotic schedule like hers!
Along with her anxiety, Kendall claims she has "always been a hypochondriac," thinking that any slight bodily pain or ailment, is more serious than it really is. Kris told daughter Kendall how she probably thinks that she has everything when truly it is nothing serious.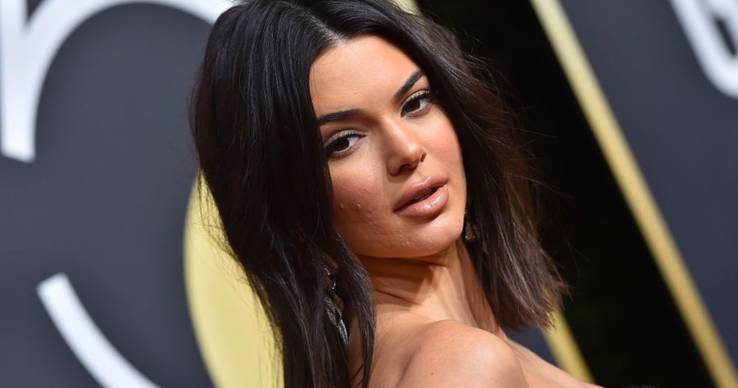 Kendall mentioned how the overwhelming events that have taken place over the last few years, including Kim Kardashian's Paris robbery really scared her. She continued by saying she herself got robbed and had stalkers of her own that really put her on edge, and we don't blame her! The reality star turned model shared how those are a few of the reasons why she doesn't like to go out anymore. "I don't tweet, I don't Instagram. That gives me anxiety, too. I swear, it's the craziest thing."
When it comes to dealing with her anxiety around Fashion Week, she finds ways to cope with her stress from bathing, doing acupuncture and meditating, which she claims has "helped in the past for sure." In this week's episode, Kris got a startling phone call from daughter Kendall, who said it was "an emergency." Kris offered to pick her up and bring her to the hospital, before getting an intercepted phone call from dad Caitlyn Jenner.
Anxiety is no joke and with a busy work and travel schedule, like Kendall has, we can only hope she finds a coping mechanism that puts the star at ease. Tune in this Sunday for a new episode of Keeping Up on E!
Source: Read Full Article