The singer has never been shy about making her voice heard, but the message in Kesha's new song "Here Comes the Change" takes things to an entirely new level. Not only did she write the song for the upcoming Ruth Bader Ginsburg film On The Basis Of Sex, but Kesha also penned an essay about her experience for Refinery29. So instead of having to guess at what the artist was thinking when she wrote the moving lyrics to "Here Comes the Change," fans can read it for themselves, in their idol's own words. Talk about an embarrassment of riches.
On the Basis of Sex is a fictional film based on Ginsburg's younger years, fighting gender-discrimination and taking the steps that would ultimately lead the future justice to the highest court in the land. It's an inspiring story, deserving of some equally inspiring music, and Kesha, an activist for women, has not disappointed. "One day I'll be gone/ The world will keep turning / I hope I leave this place / Better than I found it," the song begins, before launching into the heartstring-tugging pre-chorus:
But as perfectly as these lyrics — not to mention the rest of the song — meld together RBG's experience and Kesha's trademark style, the artist wrote in R29 that she almost didn't sign on to the project at all. "When I was first approached to write a song for the movie," she wrote, "I thought I was the wrong person for the job."
The artist explained that in the past, her songwriting process had always been for herself, and she couldn't imagine writing about someone else's experience. Especially when it came to a figure as luminous as Ginsburg, the 31-year-old found herself wondering what she had to add — "How could my voice matter in this context?" she asked herself.
But all that changed after she saw the film and was reminded of how much has already been done by women and how much there remains to do. Kesha wrote of watching On the Basis of Sex:
And she very much has. The song's lyrics are packed with meaning, and the lyric video from "Here Comes the Change" is stocked with powerful imagery from activists who have come before, emphasizing how many women and allies have already added their voices to the fight for gender equality.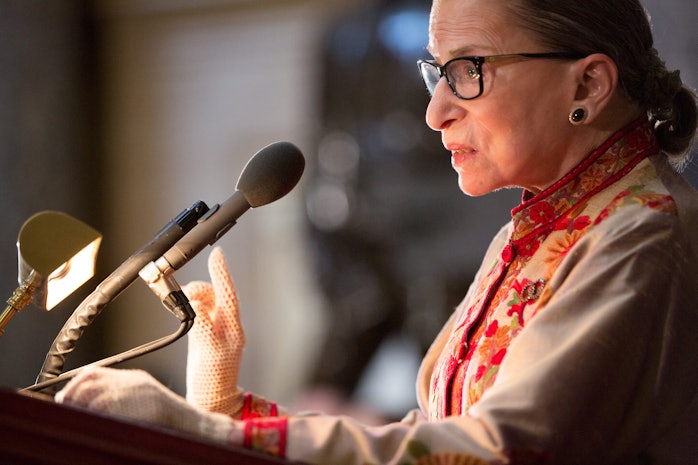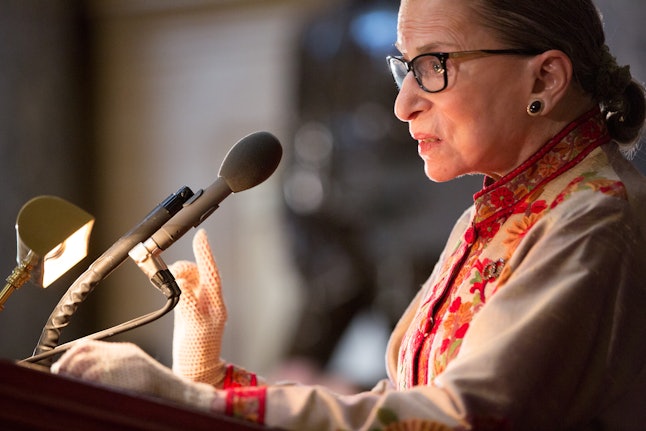 But Kesha isn't done contributing quite yet. In her essay for Refinery 29, the singer also passed on a message to her fans, urging them to speak up for the cause as well. She wrote that she believes "everyone should have the same opportunity to live a safe and healthy life full of love and hope regardless of their skin color or sexual orientation or gender or religion." And she reminded her audience that the only way to reach that future is to get out there and fight for it. Namely, by registering to vote and going to the polls to exercise our rights, even when it feels like things are going backward instead of forward. Kesha writes:
Kesha has put in that effort by penning this amazing song that's worthy of RBG's story and her ongoing battle, and now it's our job to do the same, by raising our own voices.
Source: Read Full Article