In a new Instagram story, Khloé Kardashian said that her push-up bra made her "want to get [her] boobs done."
The 34-year-old revealed that her breasts have deflated since the birth of her daughter, True Thompson.
Khloé posted the story while on the way to Diana Ross' 75th birthday party.
Finding the right bra can be a life-changing experience—and apparently it's something that Khloé Kardashian literally just discovered.
In a new Instagram story posted Tuesday night on her way to Diana Ross' 75h birthday party, Khloé—clad in a gold sequined gown cut down to there—sang the praises of her push-up bra, even going so far as to say that the perky results had her thinking about going under the knife.
"You guys, bras like this make me want to get my boobs done because this cleavage, I mean, it's like on it," she said from the backseat of her ride on the way to the party. "But when I take the bra off, sorry guys."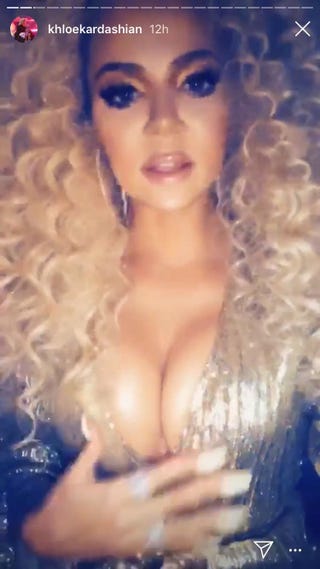 Khloe Kardashian/Instagram
Khloé went on to reveal that since the birth of her daughter, True Thompson, in April 2018, her breasts haven't been looking the way she'd like.
"There's really nothing there anymore after the baby," she said. "But we can fake it until we make it, honey."
Of course, this is hardly the first time the 34-year-old has been candid about the effects childbirth had on her body. Ahead of going back to the gym for the first time postpartum, Khloé talked about what inspired her to get working out again.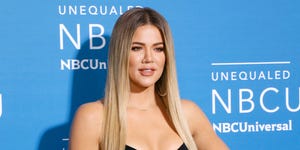 "When I saw myself in those first post-pregnancy paparazzi photos, I couldn't believe how big my booty looked," she said, via People. "I can't wait to tone up again and get my body back to where it was."
Khloé has been working hard at the gym ever since (and posting banging bodysuit pics to prove it), but as she can probably now attest, some things will probably never go back to quite the way they were pre-baby. (And that's totally normal!) But whether she decides to make tweaks via diet and exercise or a visit to the plastic surgeon's office, that's really up to her.
Source: Read Full Article