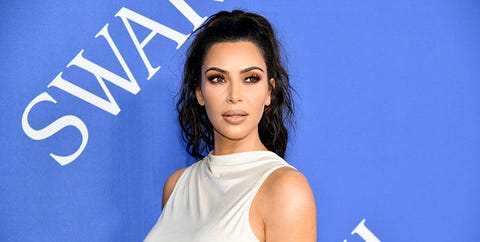 Kim Kardashian has been out here with her green hair and prosthetic glow-in-the-dark necklaces looking all futuristic, but her latest accessory is the best blast from the past and will make you feel all kinds of nostalgic but also maybe a little confused. Yesterday, Kim took to her Instagram stories to show off her green monochromatic outfit and her new grillz.
Yes, you heard that right! Kim is out here wearing grillz that have her name on them and is reminding everyone why we need to go back to 2005 when you couldn't escape Nelly's "Grillz."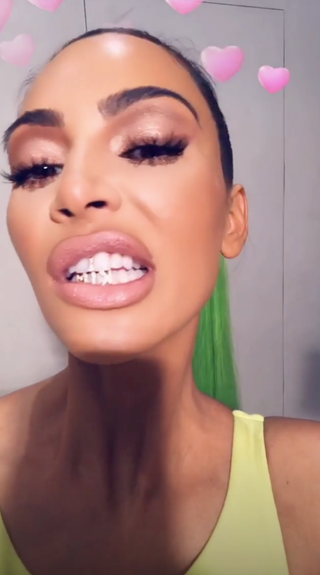 To be fair, people have been wearing grillz long before this and they're a big part of hip-hop culture, which has prompted some people to say this is cultural appropriation.
Neon & Grillz ? @kimkardashian #kimkardashian
A post shared by Kim Kardashian Snapchats ? (@kimksnapchats) on
This isn't the first time Kim's worn this particular grill and it likely won't be the last.
Grillz and hair???? @KimKardashian pic.twitter.com/6Ge1Z0VnEK
But seriously, where does one get a grill like that? Asking for a "friend." Alright, go ahead and play "Grillz" for old time's sake!
Source: Read Full Article