Kent also reacts to an exposé about her ex, while Sandoval says she should have seen "this whole casting couch situation coming with Randall."
Lala Kent was on the offensive during the Season 10 premiere of "Vanderpump Rules," drawing a line in the sand with her costars when it comes to their own relationships with her ex, Randall Emmett.
The pair called it quits back in October 2021 and, in the time since, Kent has apparently made it very clear to her friends that she doesn't want any of them associating with Emmett. Tom Schwartz, however, did not adhere to that request — and was the subject of Lala's anger after Tom and Randall had a pickleball date together.
Near the top of the new episode, Kent explained in a confessional that when she "found out the life that Randall had been leading behind my back, I got my closest friends together on Scheana's rooftop and I was very clear that anyone in my inner circle don't communicate or see Randall because I was going into a custody battle and we don't need to associate with the same group of friends."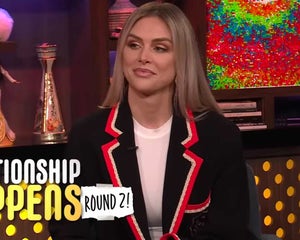 Lala Kent Reveals She 'Cut' Ties with This Pump Rules Costar for Hanging Out with Randall Emmett
As Kent met up with costars Katie Maloney and Ariana Madix in the premiere, she said, "When I hear that people are going and communicating with that person, I don't want you in my circle."
"And then I find out [Schwartz] goes to play pickleball with this thing, so I sent him a message," she continued. "I have a lot to lose. You're a liability. This no backbone, I'm Switzerland, it doesn't work for me. I'm gonna remember who turned on me and I'm gonna remember the people who sacked up and were riding for me, for my kid."
Kent also shared her texts with Tom, in which she expressed her frustrations over the pickleball game.
"You're cut dude. Spent time with rand. Very hurt and disappointed in you," she wrote. He responded, writing, "La you know it's nothing personal. Some pickle ball and shooting s—. What happened between you guys is between you and him."
"Oh, it's personal. Trust me," she replied. "But you couldn't even get on your own wife's team – how could I expect you to be on mine. I'm good on you. I don't associate with weakness."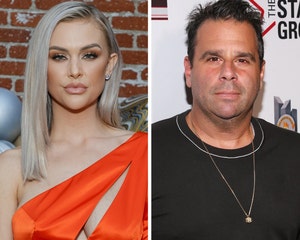 All the Drama Surrounding Lala Kent & Randall Emmett's Split
The women then brought up the LA Times exposé about Emmett, which dropped in July 2022 and accused him of offering roles in his films to women in exchange for sexual favors. He "staunchly" denied the allegations and claimed they were part of a "smear campaign orchestrated by Randall's ex-fiancée to sway their custody dispute."
"I had heard rumblings about the LA Times wanting to do a piece on Randall. They finally reach out to me and I was in shock," Kent said on Wednesday's premiere. "He is being accused of basically running a casting couch, using assistants to run drugs and they added up about $25 million in lawsuits. It basically confirmed what 50 Cent said, Randall is a mini Harvey Weinstein with way less money than power."
She told her costars the Times piece "didn't even include some of the most horrific things that I've been told," but didn't elaborate further.
After Ariana filled in Tom Schwartz and Sandoval on the meeting with Kent, the two boys discussed the situation further.
"I do not owe her an apology. I will sit down and talk to her," Schwartz said, "I just wanted to f—ing play some pickleball, man."
"You don't owe anything to her," Sandoval said, before bringing up some of Kent's past comments to suggest Lala should have had more insight into what her ex stands accused of doing. "When they first met it was like, 'I'll suck your d— for a f—ing Range Rover.' Maybe she should have known to not get f—ing knocked up by a dude like that. It seems insane that Lala didn't see this whole casting couch situation coming with Randall, considering they would role play. I mean, come on!"
Schwartz said he still planned to hash it out with Kent — but said his decision was less "about Lala and more about my friendship with Katie," as he and Maloney were trying to keep things civil following their split.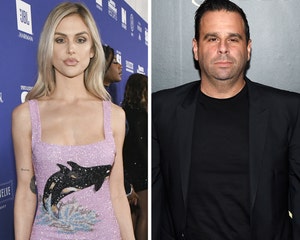 Lala Kent Says Randall Emmett Began a New Relationship the Same Month Their Daughter Was Born
Tom and Lala finally sat down together at an event James Kennedy was DJing at, with Schwartz saying he believed Kent's feelings were "absurd." He told her, "Cheating is horrible but you completely cut me out of your life for hanging out with someone seven months afterwards."
"I don't ask for much, Schwartz. I would never, over cheating, say you cannot hang out with someone," she responded. "I thought on the rooftop I was very clear. I'm going into something that is going to be life changing for me and if you don't want to be on my team, that's fine, but I can't have you around me."
He went on to call the rooftop meeting "egocentric," which only ticked off Kent even more. When he refused to take back the comment, she then called him "weak." He threw the label right back at her, but she wasn't taking it.
"If anyone else was put in my situation right now, this would take them the f— out," she snapped. "I wake up every day, I provide for my f—ing kid, I paying out the ass for these f—ing lawyers. I'm not a weak bitch."
He said his pickleball game with Randall wasn't "malicious," but felt her text to him after was. He added that the "dig at my marriage" really "f—ing hurt my feelings" during a time he was "probably at the lowest point of my entire life" due to his split from Maloney.
Lala's only concession: "I apologize for my timing."
"With this, it is black and white. You gotta pick a side," she then told him. "I'm taking no f—ing prisoners. You choose me or you're my enemy. This is the year of burning bridges and I'm okay with that."
The episode ended without the two coming to any sort of ceasefire, with a preview for the whole season teasing more fireworks to come. New episodes of "Vanderpump Rules" air Wednesdays on Bravo.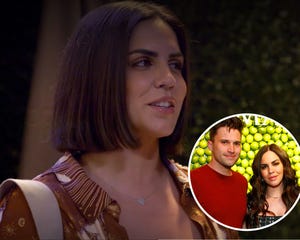 Katie Maloney Reveals How Many People She's Slept with Since Tom Schwartz Split
Source: Read Full Article