Liam Hemsworth has been spotted wearing what looks like a wedding ring. Could it be that he and Miley Cyrus secretly got married?
TMZ caught Hemsworth sporting a ring that seriously looks like a wedding ring. The thick gold band is featured on his left hand, on the finger that would show he is a married man. However, before you break out the champagne, the odds it is a wedding ring are slim to none. Especially since both her sister Noah Cyrus and dad Billy Ray Cyrus have denied the couple got married nor will they be getting married anytime soon.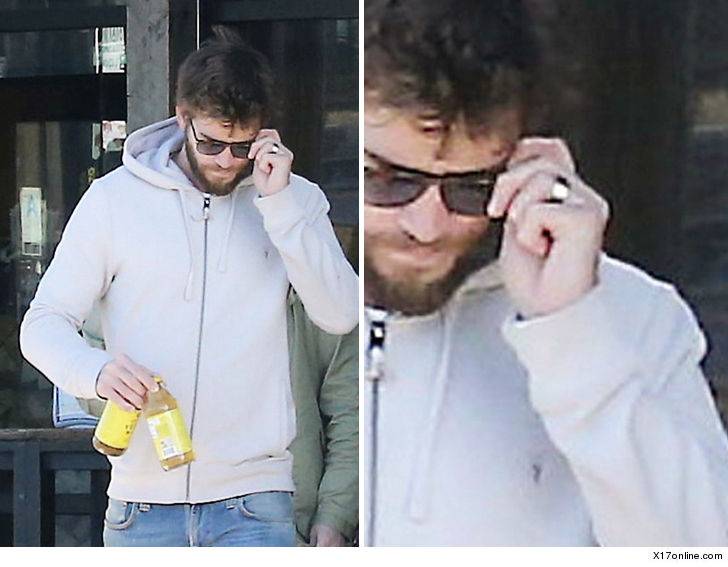 There have been a lot of rumors floating around that Cyrus and Hemsworth secretly got married and are hiding it from the public. Despite sources close to the couple claiming those accusations are ridiculous, it has done little to squash the rumors. After all, the two have been engaged for the second time since 2016 and have never discussed their wedding plans. In fact, Cyrus claims they have not even started planning a wedding.
Both Hemsworth and Cyrus have been spotted wearing what could be wedding rings in the past. One reason might be they are married and don't want to confirm it. However, another could be the couple likes to mess with their fans. It is kind of a toss-up at this point. The Hannah Montana star is known for not only shocking her fans with her actions but also keeping them guessing.
Liam Hemsworth was spotted wearing what might be a wedding ring when he was out and about in Los Angeles over the weekend. Sources close to US Weekly have said in the past the couple already considers themselves to be married. Therefore they are not in any rush to walk down the isle. If they already feel married that could be another reason each of them is often spotted wearing a wedding ring look alike.
Fans hoping to hear wedding bells for Hemsworth and Cyrus will have to wait a little longer unless they have been fooling everyone and are married. All signs point against it but never say never when it comes to Miley Cyrus.
Source: Read Full Article