Wishing you could see what a day in Lindsay Lohan's life is like now? Well, you might just get your wish. Lindsay Lohan is reportedly working on a reality show for MTV, according to the New York Times. The show would give fans an inside look at the opening of her new club. And the series might just be a must-watch for fans of Vanderpump Rules.
In her interview with the New York Times, Lohan talked about her newly opened beach club, the Lohan Beach House along Kalo Livadi beach in Mykonos, Greece. The Lohan Beach House reportedly features a restaurant, bar, and, of course, a beach. And in the short time it's been open — just weeks, according to the June 26 story — it's become a popular hot spot, which is why Lohan has big plans for her future as a potential beach club tycoon.
Speaking with the New York Times, Lohan teased that she's opening another beach club on the Greek island of Rhodes and with it has plans for what the paper described as "a Vanderpump Rules-style reality show for MTV centered around the club." Lohan wants you to see her at work, which also includes "plans to design a Lohan Island in Dubai," according to the New York Times.
"There's a business side to my life now, but I'm not in America, so no one knows about it, which is nice for me," Lohan told the paper. "Because I get to actually focus on the result of things." Like Vanderpump Rules, it seems Lohan would like fans to see the ins and outs of her business venture, no matter where in the world she is. What is unclear is whether or not Lohan herself has plans to appear on this hypothetical reality show. But given how much she loves the privacy living overseas affords her, she might choose to put other people in the spotlight.
Lohan hasn't lived in the U.S. since 2012 when she moved to London, which she said was "the best thing" she's ever done for herself in a 2016 interview with Vanity Fair. Currently, she calls Dubai home, which is a place where taking a photo of someone without their permission could lead to jail time — so no paparazzi photos or unknowing snaps from fans.
Her move from Los Angeles allowed her to start over and separate herself from her past, which included a 2012 reckless driving incident that resulted in community service. It's why when it comes to her personal life, Lohan would like to keep that private. She told the New York Times:
Just because Lohan isn't looking to put her personal life on display, though, doesn't mean she's no longer acting. After appearing in the British series Sick Note last year, she told the New York Times that she has "has several more roles planned, scattered around the world" and is planning on writing a script adapted from Tina Seskis's 2017 book The Honeymoon, a psychological thriller that looks at a honeymoon gone wrong, this summer with the author. "I don't want any judgment on me. You know? My acting is good, my work is good, and I love work," she said.
Knowing this, fans shouldn't expect Lohan's reported MTV reality show to focus on anything but her business, which is clearly her main focus right now. Along with her recent ventures, Lohan previously said she was starting her own makeup line earlier this year and is also a spokesperson for lawyer.com. "I think success is the best revenge," she said. "And silence, as a presence."
Even if Lohan herself does not star in this planned reality series, a return to the world of unscripted television might finally give fans a look at the reality Lohan would like them to see.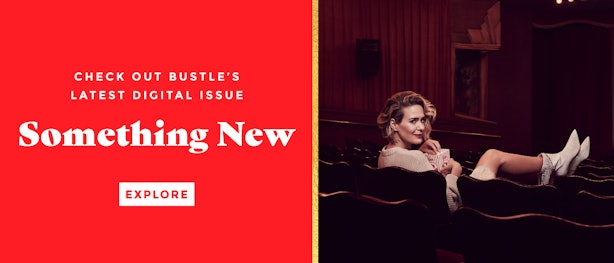 Source: Read Full Article