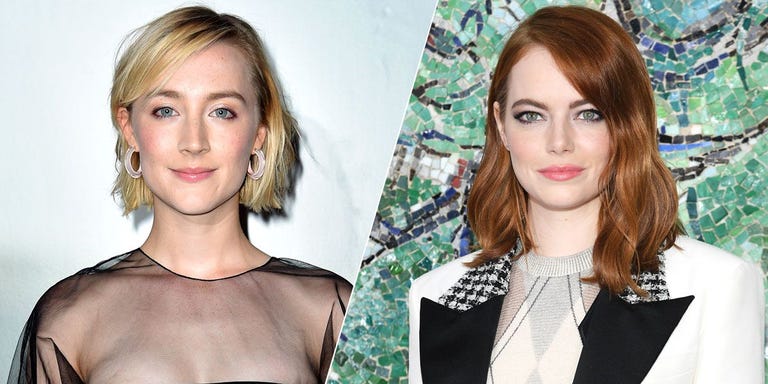 Finally, a studio is giving us a big-budget 2000's film adaptation of that book that made Joey Tribbiani cry in that one Friends episode.
Little Women, a coming-of-age book that takes place in Massachusetts during the Civil War, is loosely based on novelist Louisa May Alcott's life and centers on four sisters, Meg, Jo, Beth, and Amy, who are dealing with family issues, falling in love, and living in a new town.
The film will be directed by Greta Gerwig, the woman behind the Oscar-nominated film Lady Bird, and she's trying to get some major starpower on board. If all goes as planned and according to my prayers, Saoirse Ronan and Emma Stone will play two of the sisters, Timothée Chalamet will play the guy that proposed to one sister then married the other, and Meryl Streep will most likely play their mother, Marmee.
It was just announced that all four of them are in talks of starring in the film, but technically nothing's been set in stone yet, just my hopes and dreams for a très dramatique love triangle featuring Timothée. And wouldn't it be extra dramatic if Lady Bird costars Timothée and Saoirse ended up together in Little Women?
This isn't the first time Little Women has been turned into a movie – there's a new one on tap for this fall, and there was was one that came out in the '90s and starred Winona Ryder, Christian Bale, Susan Sarandon, and Kirsten Dunst. That '90s one was fine and all, but, I mean, how can you top Meryl's very presence and Timothée's hair? Exactly, ya can't!
So, uh, hurry up and sign the contracts already, everybody!
Source: Read Full Article