After much anticipation, Westworld is finally traveling to Delos' version of feudal Japan. The fifth episode of Season 2, airing May 20, will take place in Shogun World, and Maeve and her not-so-merry band of travelers will meet new Westworld character Akane (Rinko Kikuchi). The episode title is "Akane No Mai," so this new arrival has to be of significance.
Akane first appeared in the trailer for Westworld Season 2 and that brief glimpse of her performing with her face painted white seemed to indicate that she's a geisha. And from additional previews, it appears that she and Maeve will share a fascinating connection.
When Entertainment Weekly shared the photos for the May 20 episode, the publication confirmed that Akane is, in fact, a geisha. Yet, while Western culture often incorrectly associates geishas with sex workers, Merriam Webster notes that geishas didn't always have sexual relationships with their clients. Instead, their primary role was to entertain men through singing, dancing, playing the instrument the samisen, and conversing. Still, if the human guests who visit Shogun World are anything like the human guests who visit Westworld, then there will certainly be sexual expectations when it comes to the geisha hosts.
But the far more interesting connection between Maeve and Akane is teased in the above preview for "Akane No Mai." Akane says in Japanese that she was plagued by a voice. She continues, "It said, 'This is a new world …" and before she finishes, Maeve cuts in and says (also in Japanese), "And in this world, you can be whatever you want to be."
Maeve is able to finish Akane's sentence because it's exactly what she used to say to human guests at the brothel. In the second episode of Season 1, "Chestnut," Maeve is malfunctioning and her backstory is no longer working to seduce the guests. The speech she would deliver to the guests had some variations, but overall, it went like this: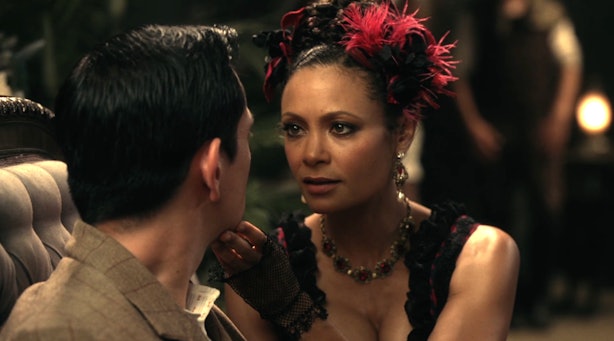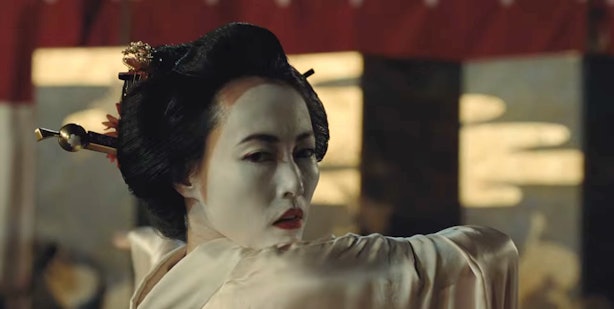 As for the Japanese actor who portrays Akane, American audiences may be familiar with Kikuchi because of her roles in Pacific Rim and Babel. She received an Academy Award nomination for Best Supporting Actress for the latter. So no matter how Akane and Maeve are bound together, the scenes between Kikuchi and Thandie Newton should be electric. And hopefully, through their conversations, Maeve can convince Akane to become another host to join her resistance.
Source: Read Full Article