Who else is really tired of watching superhero films almost exclusively comprised of straight white guys? If Marvel Studios President Kevin Feige's recent comments to BBC Arabic are any indication, the famed super-studio might be taking a different approach moving forward. According to Feige, a Ms. Marvel movie could be happening, and that's a big deal for so many reasons. While he didn't offer too many details as to the whens, wheres, and hows of getting Ms. Marvel to the big screen, it's still time for anyone unfamiliar with the Muslim teen superhero to get know her better. Here's everything you need to know about the groundbreaking comic book character.
Following Marvel's record-breaking success with Black Panther and Avengers: Infinity War, Feige sat down with BBC Arabic to talk about the studio's plans moving forward. "Captain Marvel is shooting right now with Brie Larson," Feige said during a recent on-camera interview with the BBC, a clip from which was later posted to Twitter by the user @StaarksHeart. Captain Marvel, for those who haven't heard, will mark a pretty monumental "first" for Marvel Studios, since they've never produced a solo film fronted by a female superhero — until now, that is.
With Captain Marvel set for a 2019 release, the young hero who is inspired by Carol Danvers to join the super crowd seems like the perfect character for the studio to turn to next. In the interview, Feige teased fans with what sounds like a potential Ms. Marvel-centric flick, saying,
Judging by the response to this piece of maybe-news on social media (@StaarksHeart's tweet alone has accumulated thousands of likes and retweets), it seems safe to say fans of the Marvel comics character are pretty excited about the possibility of a solo movie for Ms. Marvel.
After parsing through the character's rich comic book history, it's easy to see why. Because, in addition to the fact that she represents a demographic that's yet to be showcased within the MCU's cinematic — she's a teenage Muslim superhero, world, making her a rare character indeed — Ms. Marvel just sounds like a markedly awesome character. She's also one who, if given the chance, seems perfectly suited to carry her own feature film.
The current iteration of Ms. Marvel, whose non-superhero name is Kamala Khan, was first introduced to the MCU back in 2013, and very quickly ascended the ranks of Marvel's fan-favorite characters. Khan's official character profile describes her as a Pakistani-American teenager from Jersey City who idolizes Captain Marvel, and "is determined that she too can be a great hero … if only she'd be taken seriously." According to Marvel's description, Khan touts "metamorphic" superpowers, which essentially allow her to alter her physical appearance to pretty much any degree. (Think Mr. Fantastic, only cooler.)
For anyone feeling skeptical about Feige's turn of phrase ("definitely sort of" probably isn't the kind of reassurance Marvel fans, especially those who are ready for more onscreen representation within the MCU, want to hear), he did seem to hint at a loose timeline for a future Ms. Marvel project. "We have plans for that once we've introduced Captain Marvel to the world," Feige told BBC Arabic.
Unfortunately, if a Ms. Marvel-fronted film really is in the works (even if only in its preliminary stages), that means she won't be careening into theaters for some time. The highly anticipated Captain Marvel film — which stars Larson as former Air Force officer turned superhero Carol Danvers — isn't slated for theatrical release until next March. Danvers' solo film will act as an introduction for the character into the MCU. Two months later, Captain Marvel will make her first ever foray into the Avengers franchise with the series' fourth installment. While Avengers 4 might not have an official title yet, it does have a ballpark release date, which is set for May 2019. And rumor has it, Captain Marvel is pretty important to the plot.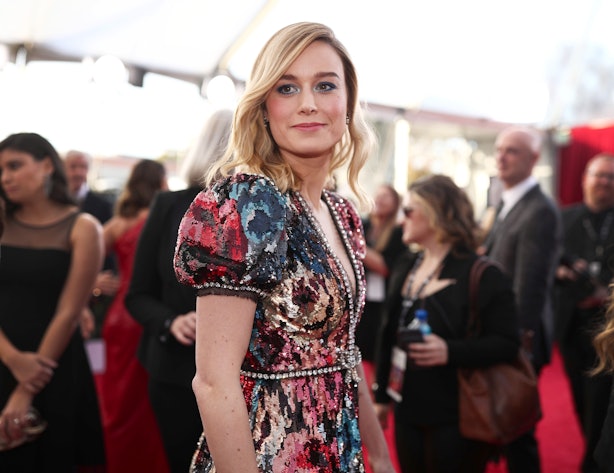 While the earliest possible release for a Ms. Marvel movie might seem pretty far off, that doesn't mean you should be any less excited about the possibility of Kamala coming to the big screen. Two weeks ago, trailing the record-breaking box office success of Avengers: Infinity War, Feige reportedly told the AP that Marvel Studios has plans to continue rolling out movies through 2025. And if there's even the slightest chance that a character as inclusive and just plain cool as Ms. Marvel could be part of the upcoming lineup, then that's something worth celebrating.
At least hopeful fans angling for a Ms. Marvel film can find a bit of peace of mind in knowing that, even if the studio doesn't roll out a Khan-centered film right away, she still might be part of Marvel's master plan.
Source: Read Full Article