Meghan Markle has officially been baptized in a private ceremony!
Meghan Markle is now an official member of the Church of England after the Suit actress was allegedly baptized and confirmed during a private ceremony at St James' Palace in London this past week.
The secret ceremony comes a couple months away from Markle and hubby-to-be Prince Harry's big day. The couple is set to say their royal "I do's" on May 19 at St. George's Chapel in Windsor Castle. The royal nuptials will be broadcasted live for public viewing as Prince Harry and Meghan Markle join holy matrimony on one of the most highly anticipated days of the year.
Since Markle is joining the Royal Family, she, of course, must abide by many services and protocols that the other royal family members do, including a holy sacrament. According to CNN, Archbishop of Canterbury Justin Welby administered said holy sacrament in a 45-minute service this past Tuesday, March 6, 2018.
PREVIOUSLY: MEGHAN MARKLE TO MAKE FIRST PUBLIC APPEARANCE WITH THE QUEEN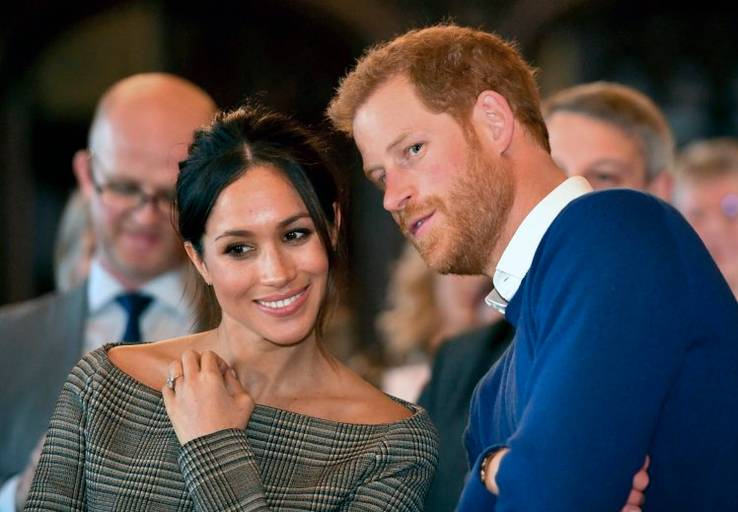 The service took place that evening at the palace's Chapel Royal with her fiancée, Prince Harry, by her side, as reported by UK media outlets. Although Kensington Palace has yet to make an official statement confirming the service, it is reported that Prince Charles and wife Camilla, the Duchess of Cornwall, were also amongst the many in attendance.
A source revealed that Markle requested Welby to lead the service, as the two have developed quite a close bond after providing guidance on the rites and sacraments of the Church in recent weeks. The 36-year-old partook in all the holy traditions a royal baptism consists of, including having holy water from the River Jordan poured onto her head.
Markle, who attended a Roman Catholic high school and brought up Protestant, is actually not required to convert in order to marry Prince Harry, however, the star announced at the time of her engagement that she would do so anyways prior to their wedding day in May. Markle's formal acceptance into the Anglican Church is considered to be a mark of respect to Queen Elizabeth II, who is the current head of the Church of England.
It is reported that Prince William and wife Katherine, Duchess of Cambridge, were not present Tuesday evening, however, the American did have her close family there to witness the religious service.
The countdown begins to the couple's royal wedding, so be sure to stay tuned for more updates!
Source: Read Full Article