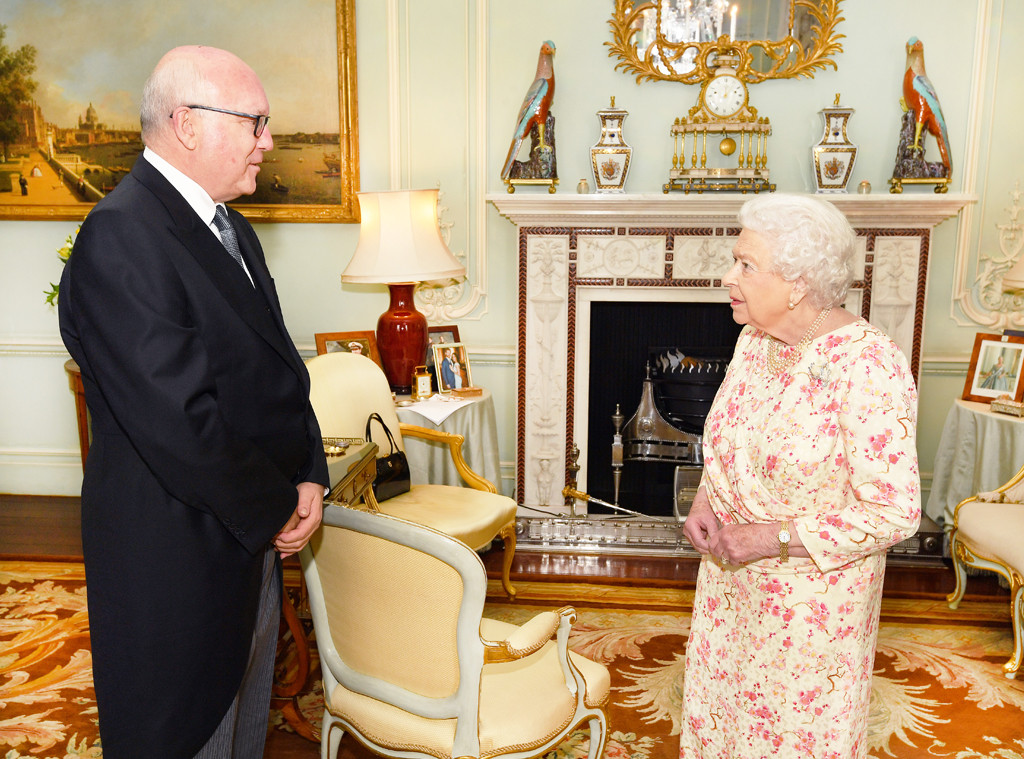 John Stillwell – WPA Pool / Getty Images
Proud royal grandma alert!
A never-before-seen framed photograph of Prince Harry and now-wife Meghan Markle, the Duke and Duchess of Sussex, rests on a side table inside a room at Buckingham Palace, one of Queen Elizabeth II's homes. The picture and other royal family photos are seen in the background of a press image of the monarch having a meeting with George Brandis, the Australian High Commissioner to the United Kingdom on Wednesday.
In the picture, Harry and Meghan are seen smiling and embracing, with her hand resting upon his chest. He is wearing a navy suit while the duchess sports a pale blue dress. It is unclear when the photo was taken.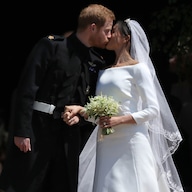 Photos
Prince Harry and Meghan Markle's Royal Wedding Day Photos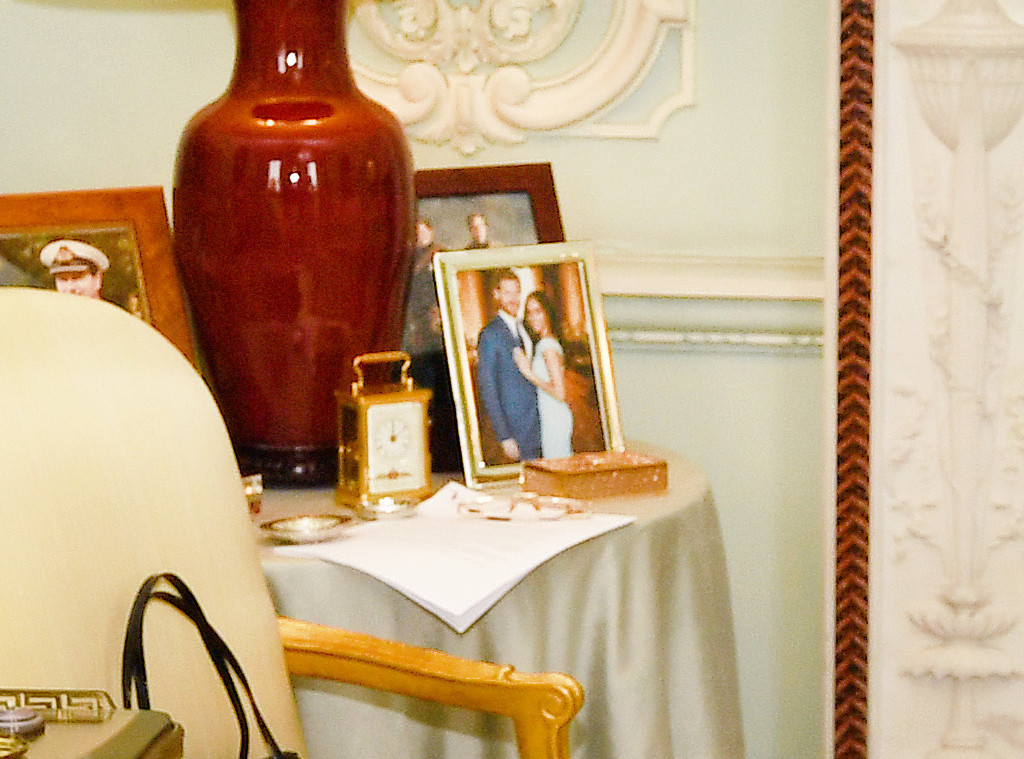 John Stillwell – WPA Pool / Getty Images
Harry and Meghan wed at St George's Chapel in Windsor Castle on May 19, more than a year and a half after they started dating and almost six months after they got engaged. At the wedding, she wore a white boat neck Givenchy wedding gown and Queen Mary's diamond bandeau tiara, which the queen lent her from the royal collection, Kensington Palace had announced.
On their big day, Harry and Meghan posed with family members, including the queen, for a series of official royal wedding portraits.
The ceremony was broadcast live worldwide and was attended by a slew of celebrities, such as George Clooney, Amal Clooney, Oprah Winfrey.
Harry's brother Prince William served as best man. His and his wife and Duchess of Cambridge Kate Middleton's two eldest children, Prince Georgeand Princess Charlotte, served as a page boy and a bridesmaid.
Source: Read Full Article