Future princess Meghan Markle has already had a huge impact on the fashion world, and the royal wedding has not even happened yet. Signs point to Markle's reach only growing as she assumes her new role. In contrast with Kate Middleton, Markle uses her outfits to make a statement. Read on to find out what kind. (Page 10).
1. Markle seems like a different kind of royal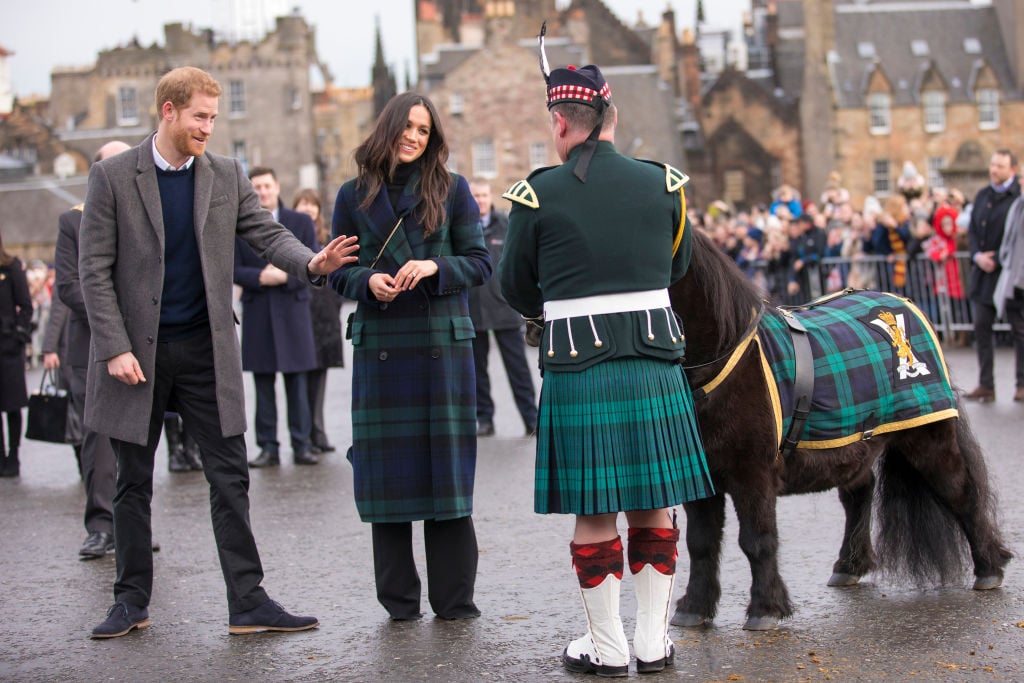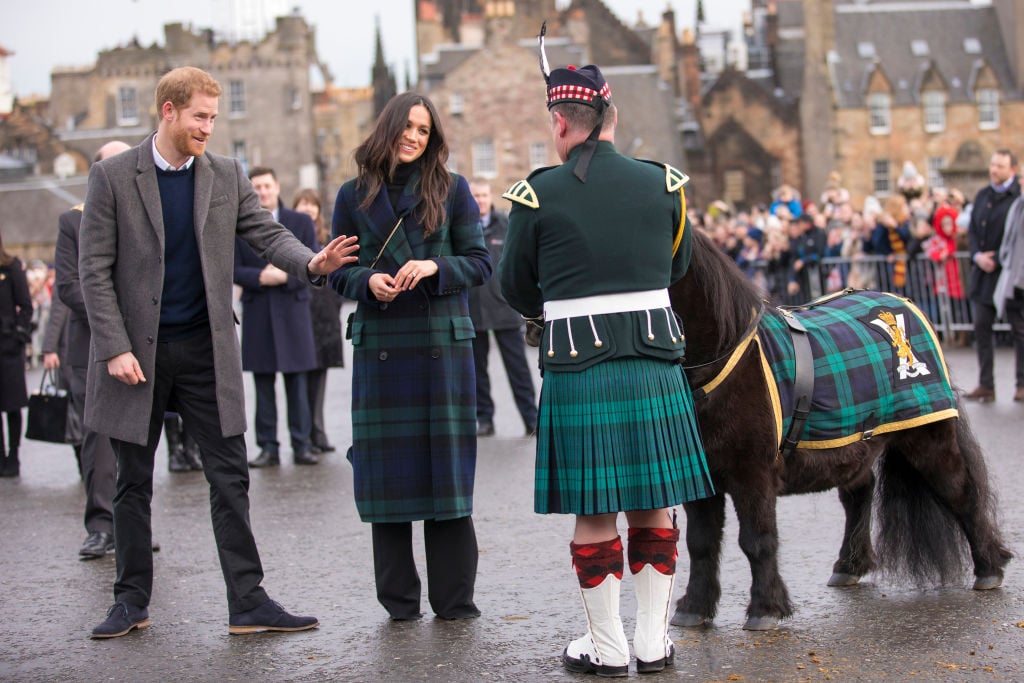 Her style is much different than Kate's. | James Glossop – WPA Pool/Getty Images
Fashion Editor Vanessa Friedman of the New York Times said Markle's fashion choices reflect her stance as a "completely different kind of royal." It also gives her a chance to modernize the monarchy, one shoe at a time. Unlike Prince Harry, she loves social media and used it regularly before she deleted her accounts. That gave her insight into how the world will watch her every move.
"Even the smallest gestures are going to have a heightened import as the royal family adjusts to a modern identity," Friedman wrote. "Far beyond Britain and the formal royal watchers, many have a special investment in this particular story and how it gets told."
Next: So far, we have learned a few things about her style.
2. The royal fiancee has a fashion mind of her own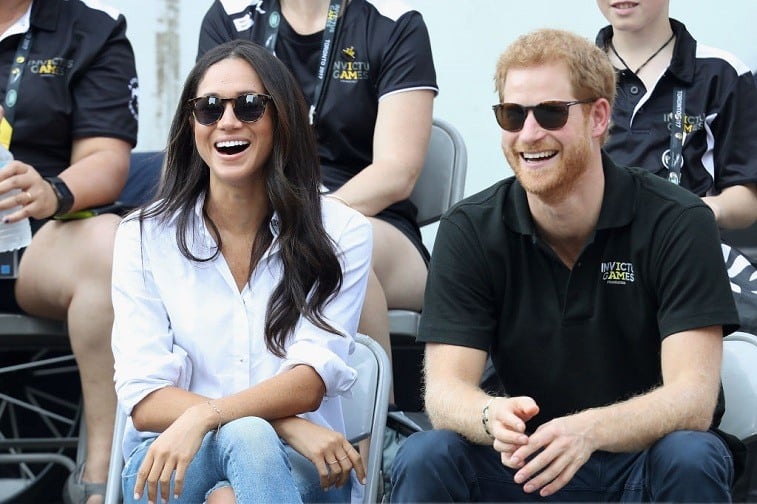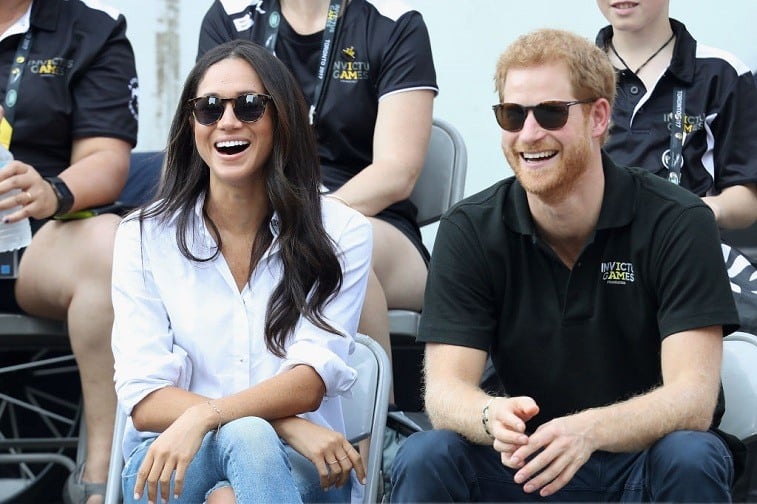 She wore ripped jeans which is unconventional for the royal family. | Chris Jackson/Getty Images for the Invictus Games Foundation
Markle's individuality has made waves, in a variety of ways. From the ripped jeans she wore to the Invictus games to her bold engagement gown choice, her unconventional choices have raised a few eyebrows. And her unique style also emboldens Harry and other members of the family.
"The deliberate public engagement by Meghan and Harry is in marked contrast to William and Kate, who have a reputation for attempting to guard the most insignificant details of their private life with an enthusiasm bordering on paranoia," wrote royal correspondent Tom Sykes.
Next: Her clothes also affect the consumer market.
3. The Meghan Effect rakes in big bucks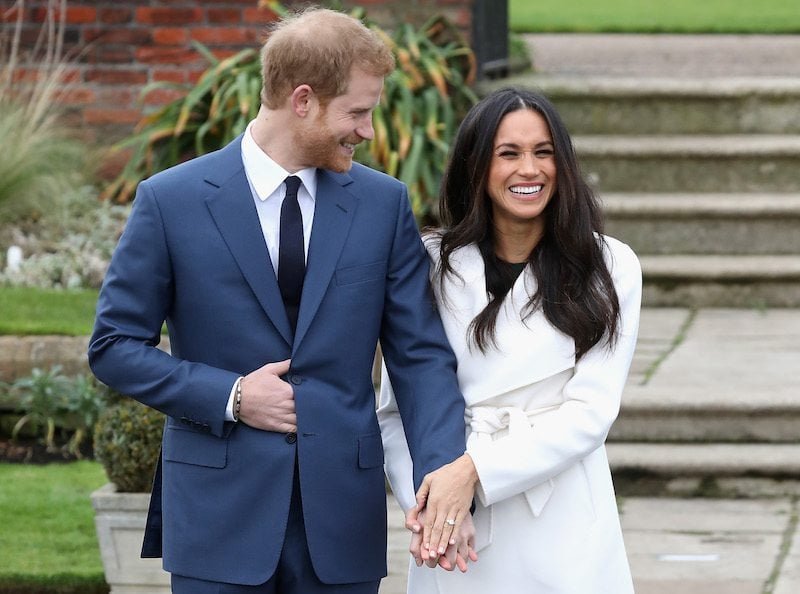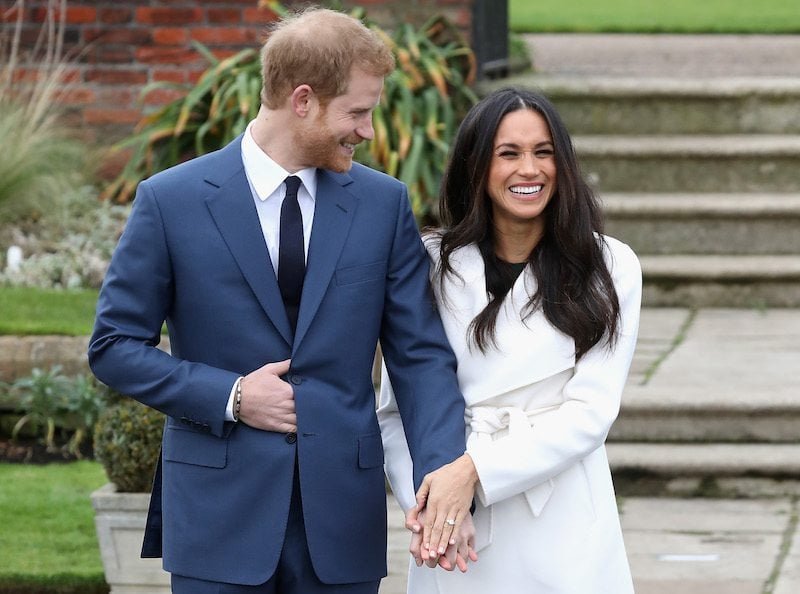 The coat ended up crashing the site. | Chris Jackson/Getty Images
When Middleton and her kids step out in new outfits, consumers go bananas. Markle has already had a similar effect, called the "Meghan Effect." The belted white coat she wore for her official engagement appearance, by the Canadian brand Line the Label, set off a buying spree that crashed the website within an hour. The brand subsequently decided to rename it the Meghan," in her honor.
Next: We can look at one recent wedding for cues.
4. Just look at what Middleton's wedding dress did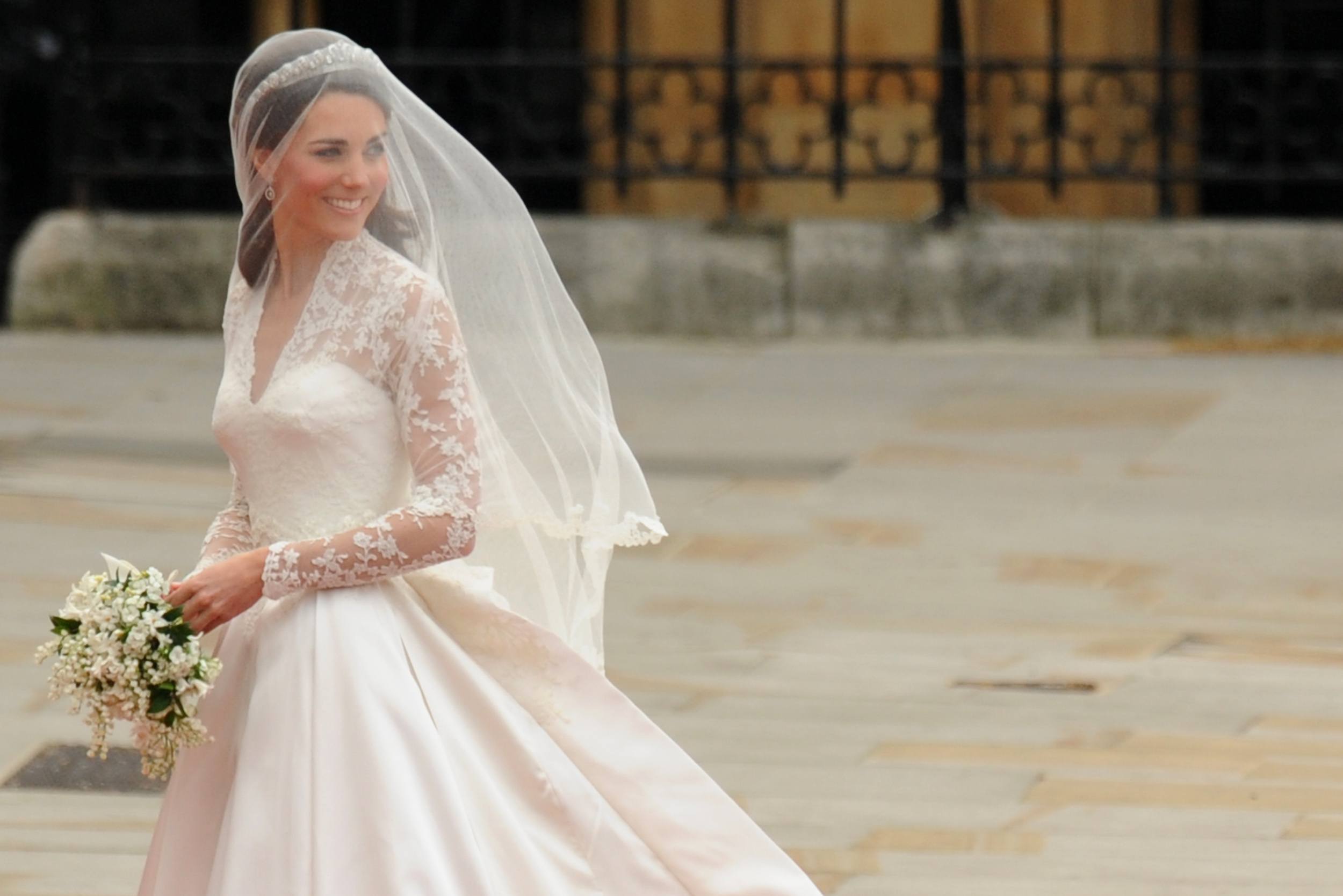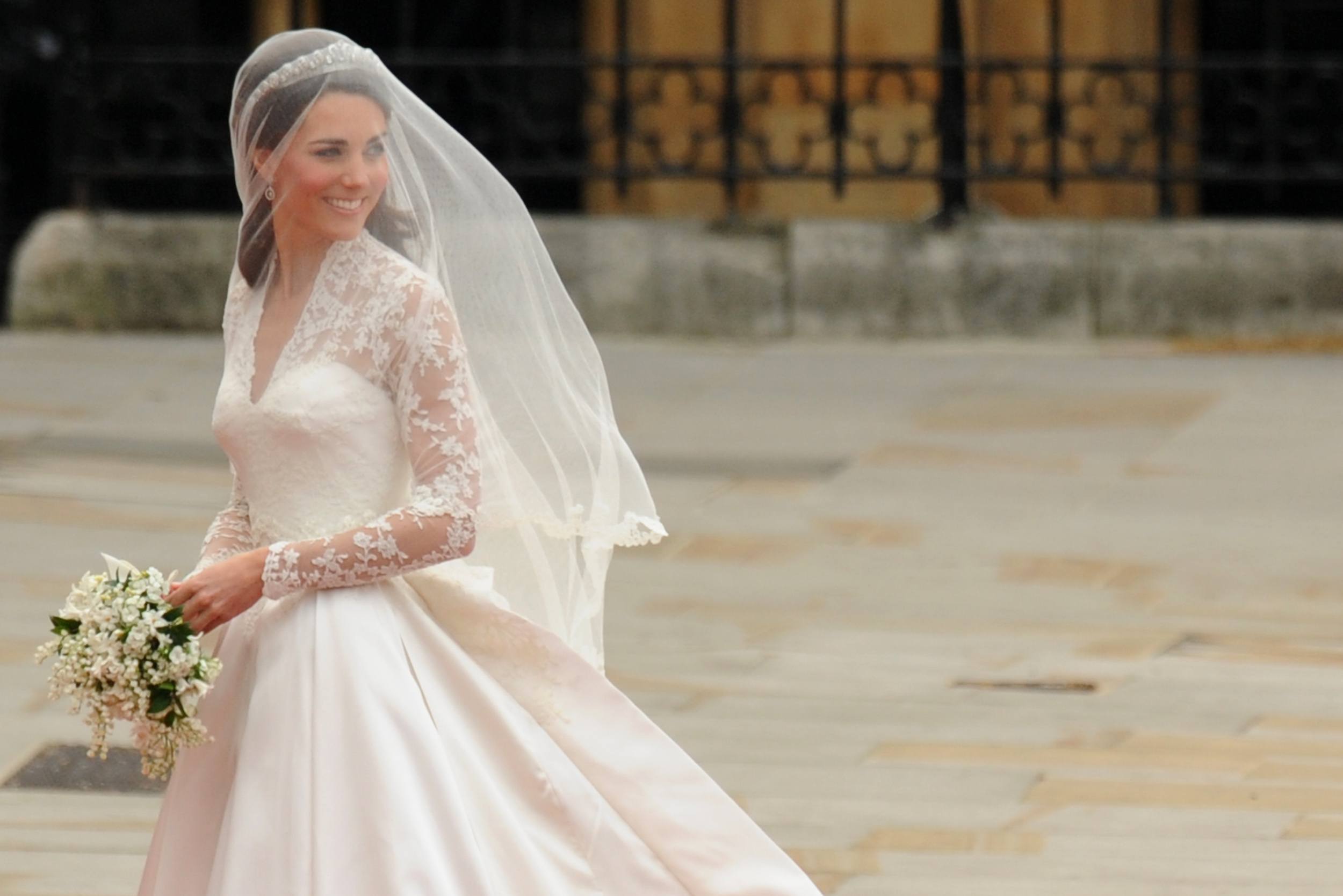 Her dress started wedding trends for years to come. | Ben Stansall/AFP/Getty Images
Clothes say a lot, especially for royals. When Middleton opted for a gown from Sarah Burton for Alexander McQueen, it indicated her support of a woman and a new British brand. In addition, it sparked a partnership between Burton and Middleton that also helped revitalize McQueen's image. Which clothes Markle chooses not only speaks to her favorite designers, but a more subtle sort of support.
Next: Fashion can speak louder than words.
5. Who Markle wears also shows what she supports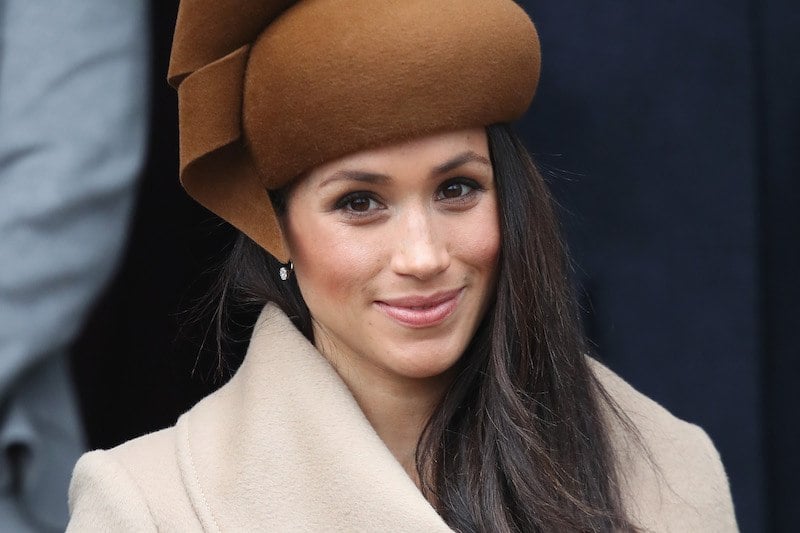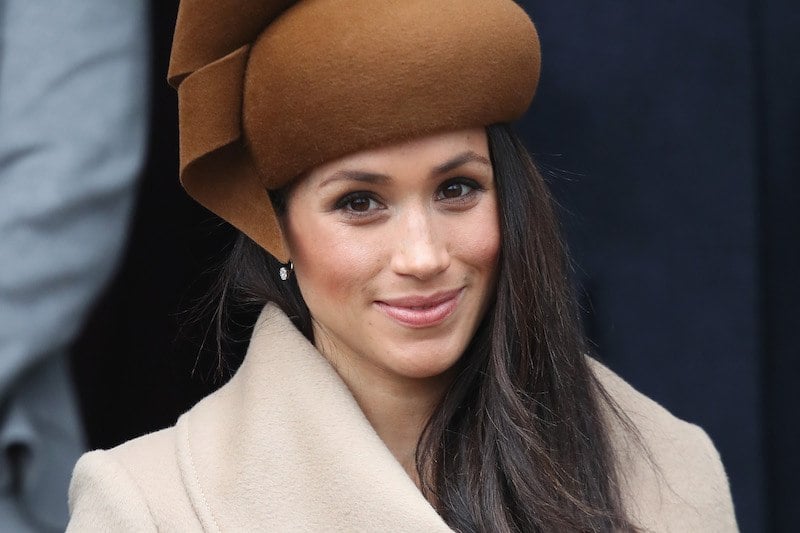 People are fascinated by what she's wearing. | Chris Jackson/Getty Images
Because Markle will represent a new kind of princess, so will her outfits. Brand Finance predicts her American citizenship and her one-time Canadian residency could help boost international interest in British affairs. The publication expects it will lead to "more interest in what's going on in Britain, the British brands she's wearing, and any other unofficial endorsements" in those markets.
Next: One important reason points to Markle's star quality.
6. Where she comes from indicates why we care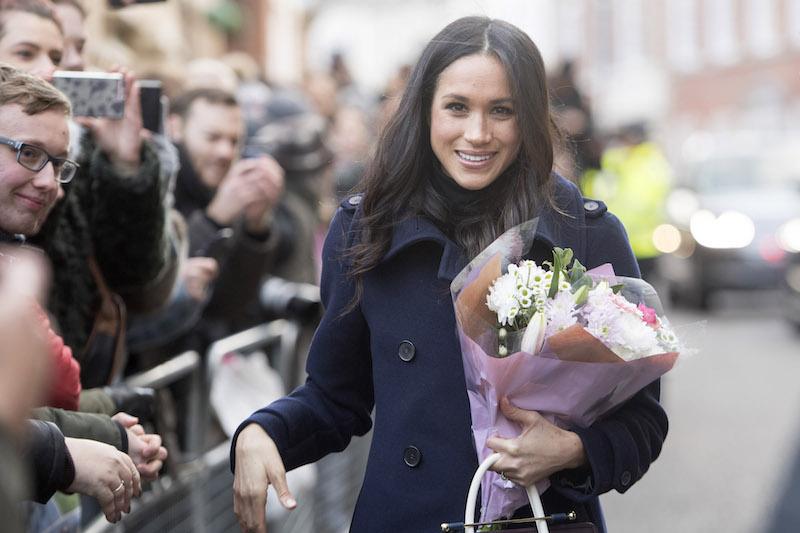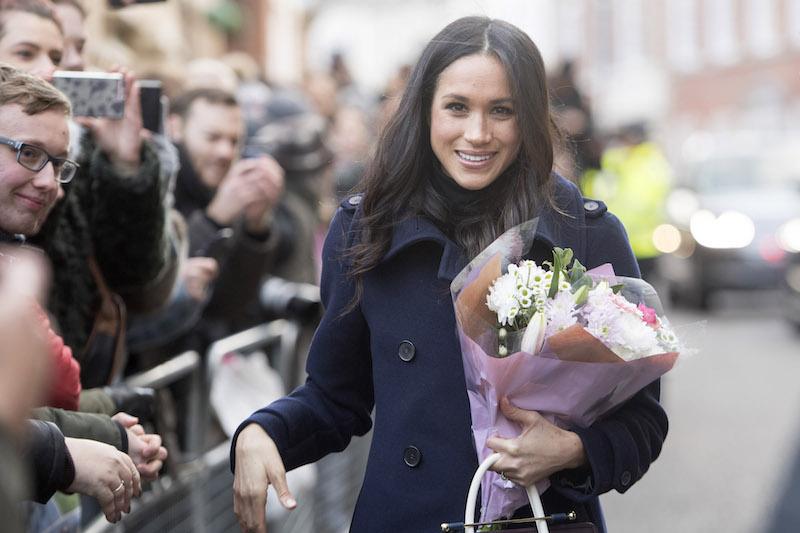 Her style seems more accessible.  | Jeremy Selwyn – WPA Pool/Getty Images
According to Christine OBrien-Ross, who watches Markle's style on the blog Meghan's Mirror, her everywoman look translates to big retail sales. "Her style is effortless and accessible," she explained. "I don't have a chance to wear Jenny Packham gowns [a favorite of Kate Middleton] and satin shoes, but I can wear Hunter boots from Nordstrom and ripped jeans."
Next: Her accessibility will likely mirror another important figure.
7. Markle and Michelle Obama have this in common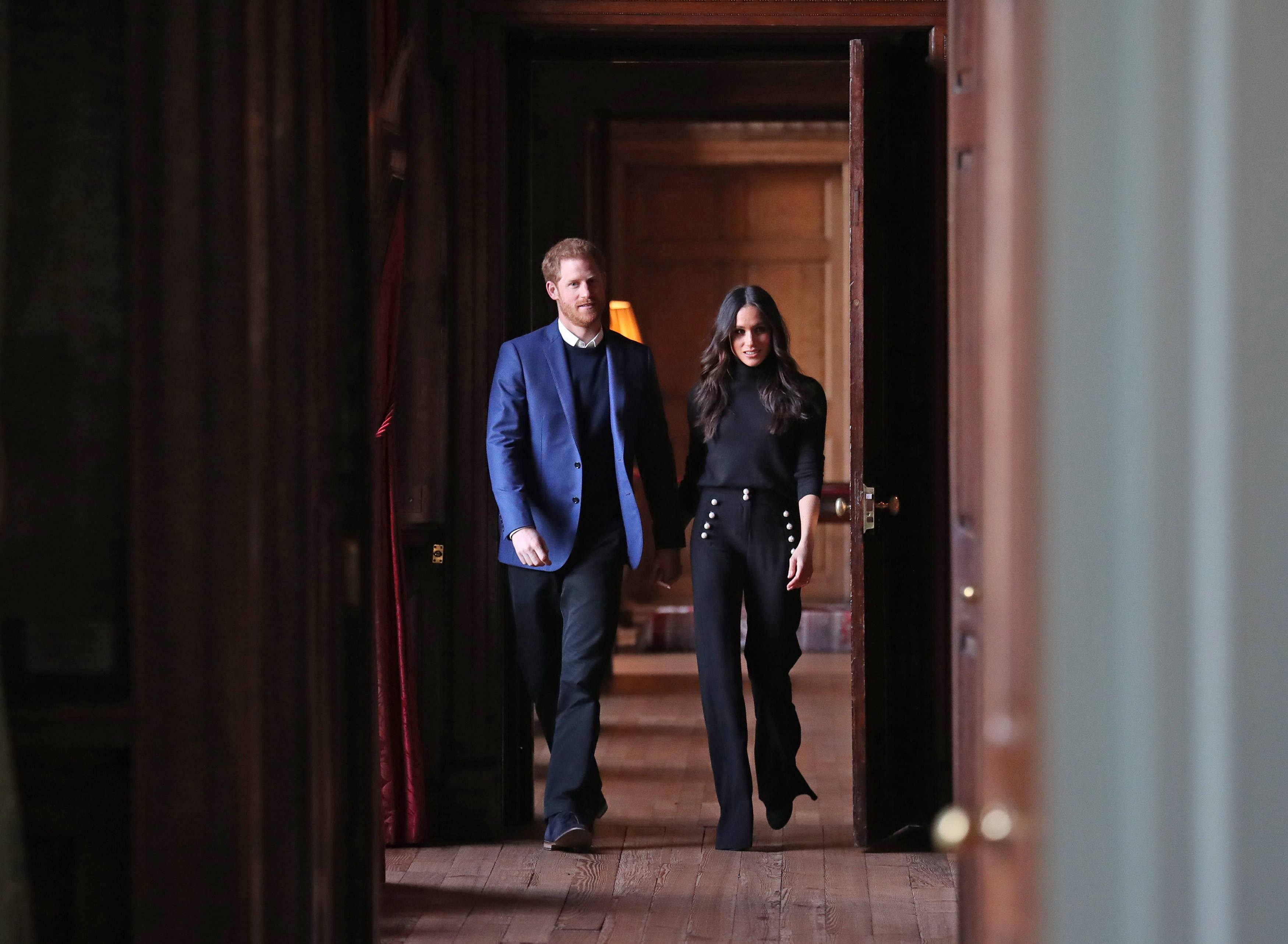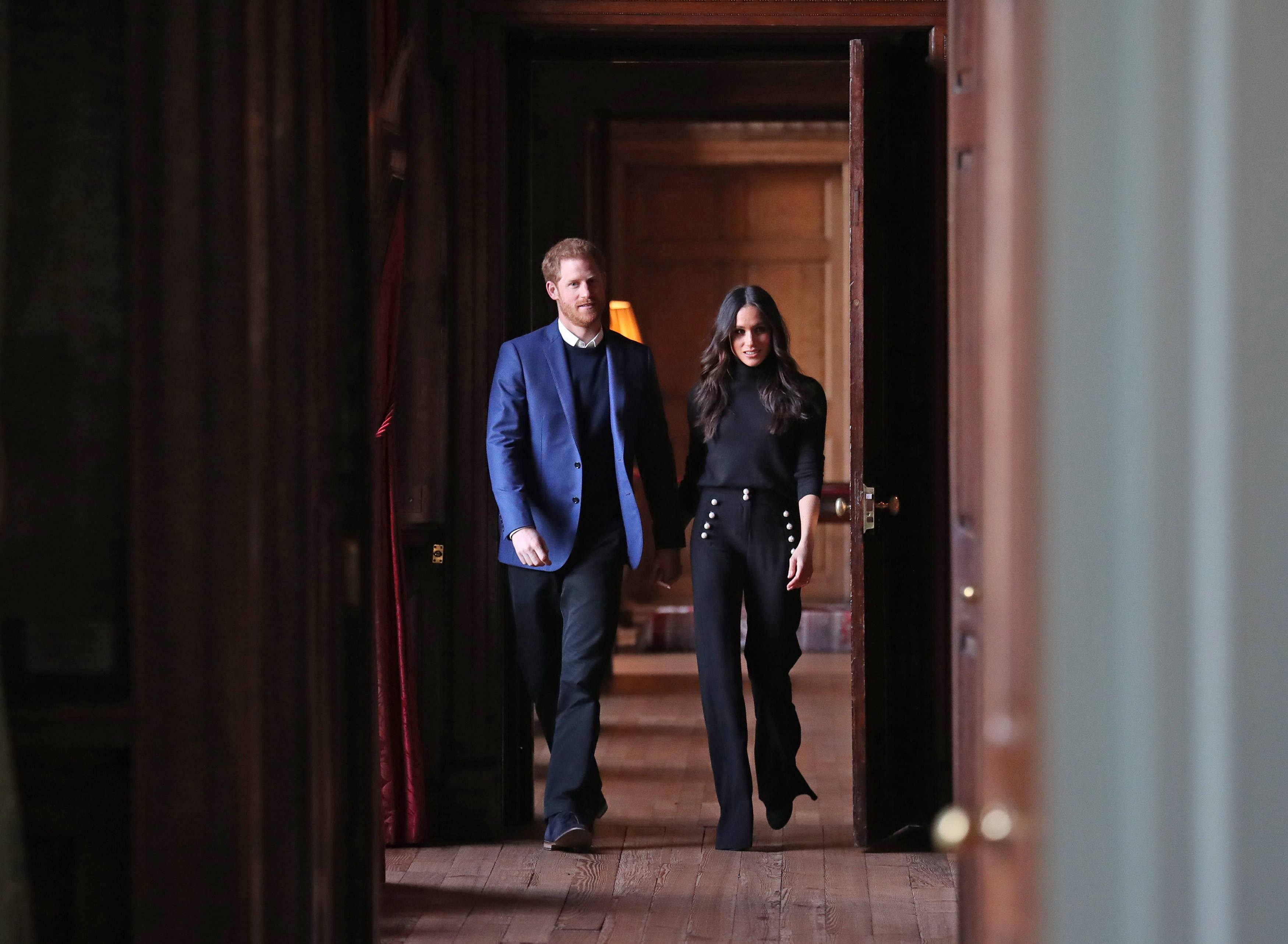 Meghan and Michelle are both setting trends. | Andrew Milligan – WPA Pool/Getty Images
Because of her widespread appeal, her retail impact will likely look like Obama's. The former first lady helped sell out the stuff she strutted out, but also influenced trends. Because of her, simple cardigans and cinched waists came back in style. Even the stock market watches. After Obama wore J.Crew on The Tonight Show With Jay Leno in 2008, that company's stock climbed 8% in one day. Thanks, Obama.
Next: But that does not represent the only way Markle will make a difference.
8. The future princess makes a statement with her clothes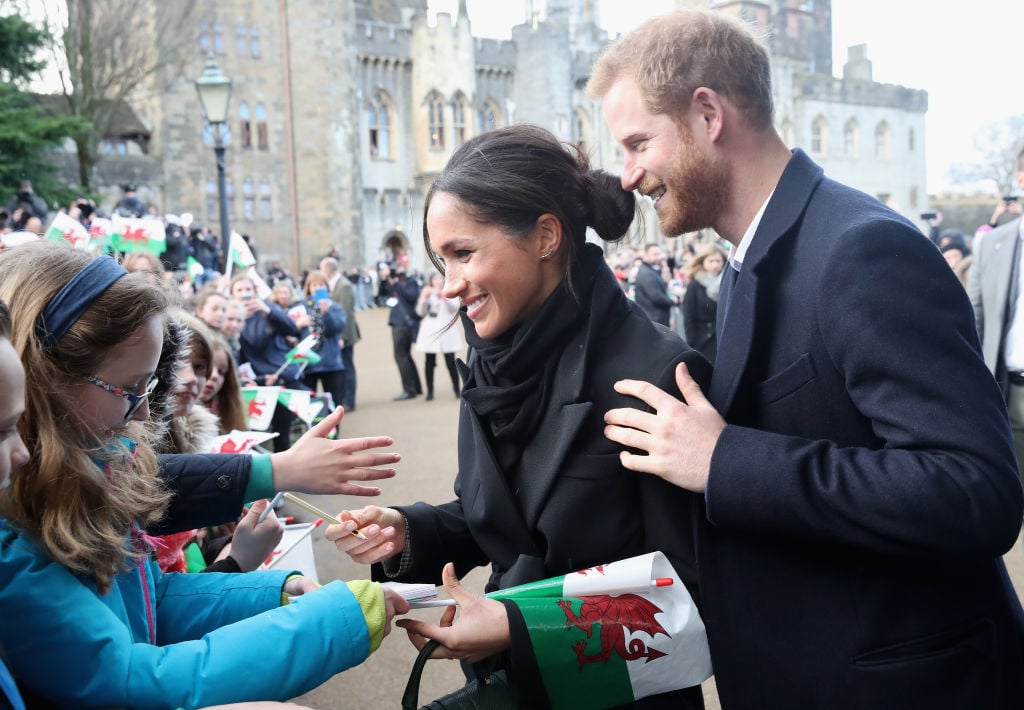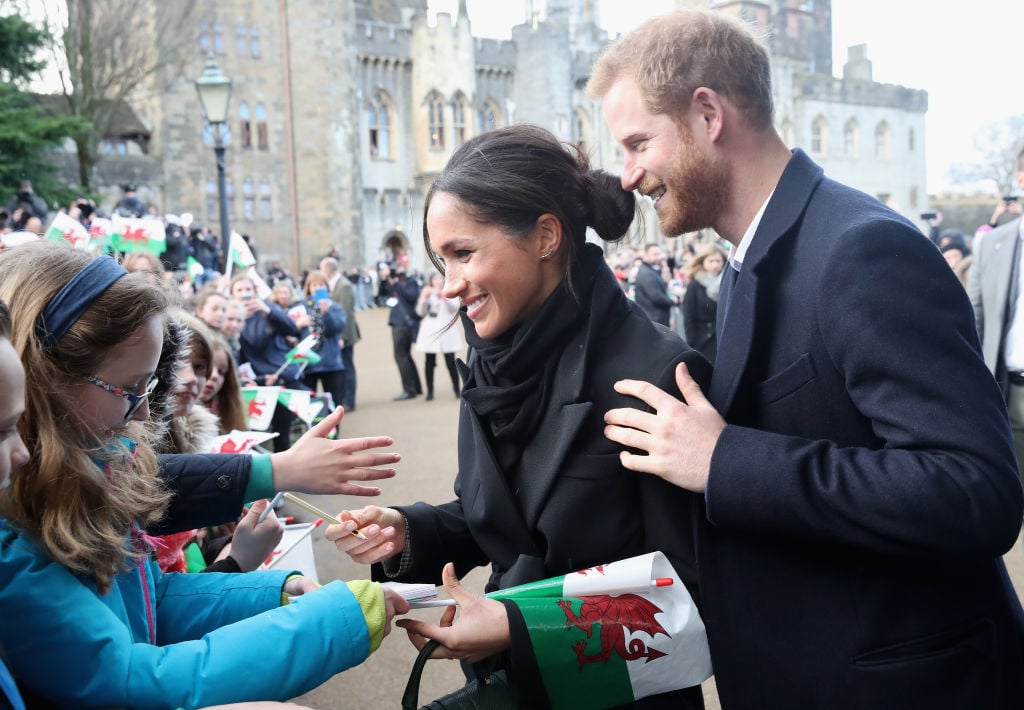 The coat was a statement on animal welfare. | Chris Jackson/Getty Images
During a trip to the Welsh capital of Cardiff with Prince Harry, the brands she chose struck an important tone. She donned a black coat designed by Stella McCartney, a designer who has become known for her cruelty-free and sustainable luxury clothing. In addition, Markle carried a bag by DeMellier London (formerly Milli Millu). Proceeds from each bag sold subsequently go toward preventing child mortality, through SOS Children's Villages.
Next: This brand also spoke to a niche cause she cares about.
9. Her social consciousness shone through this outfit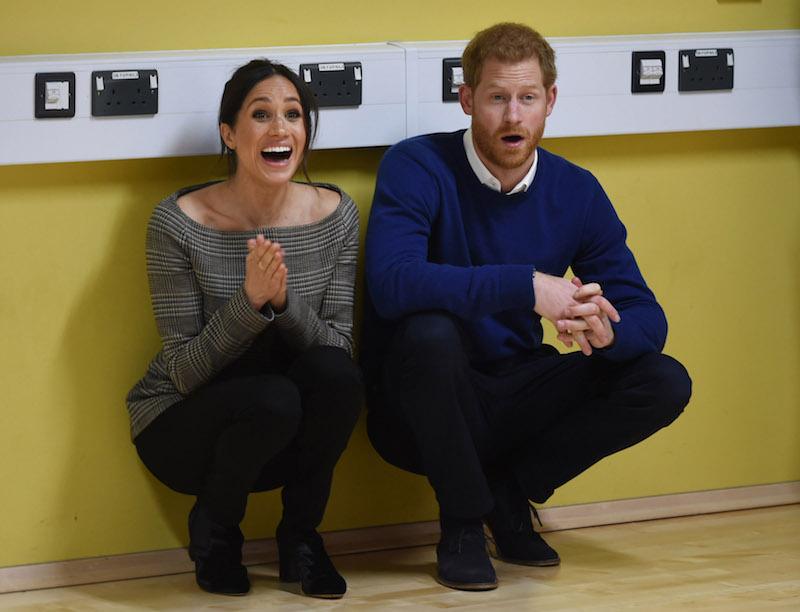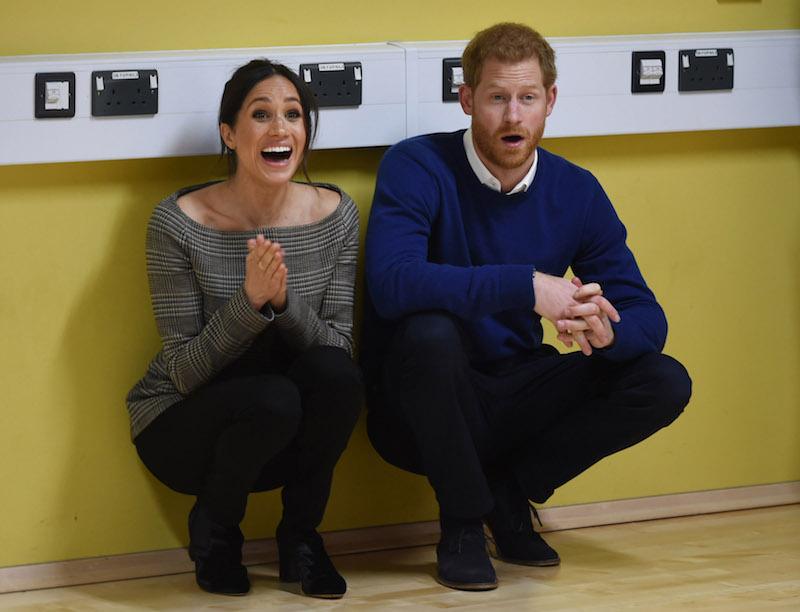 Her jeans were from a small Welsh brand. | Geoff Pugh/WPA Pool/Getty Images
Markle's support for Welsh employment also shone through her outfit when she visited Cardiff. She wore a pair of black jeans from Hiut denim, a small Welsh brand whose work boosted employment for the town of Cardigan. By wearing a brand from the place she visited, Markle not only nodded to her awareness, but helped boost it as well.
Next: We wonder how she will show she cares next?
10. As time goes on, Markle's fashion voice will only grow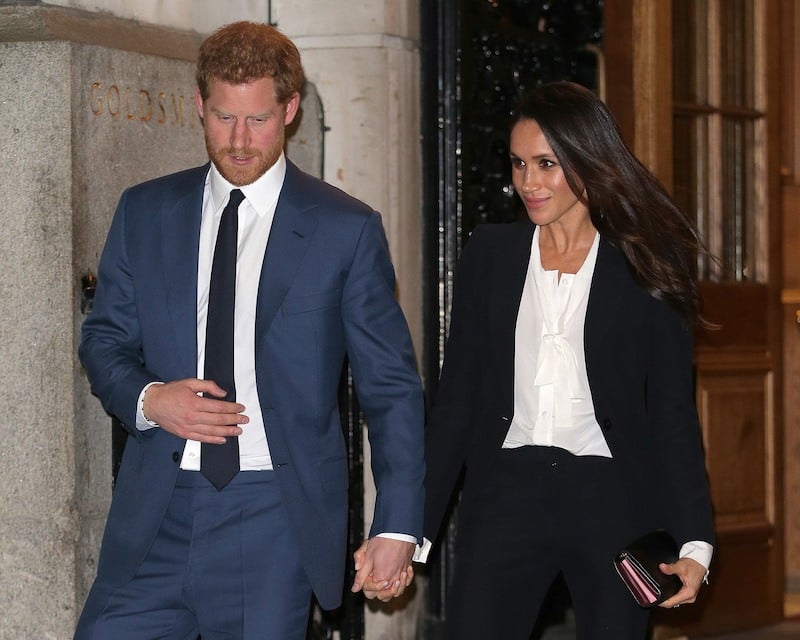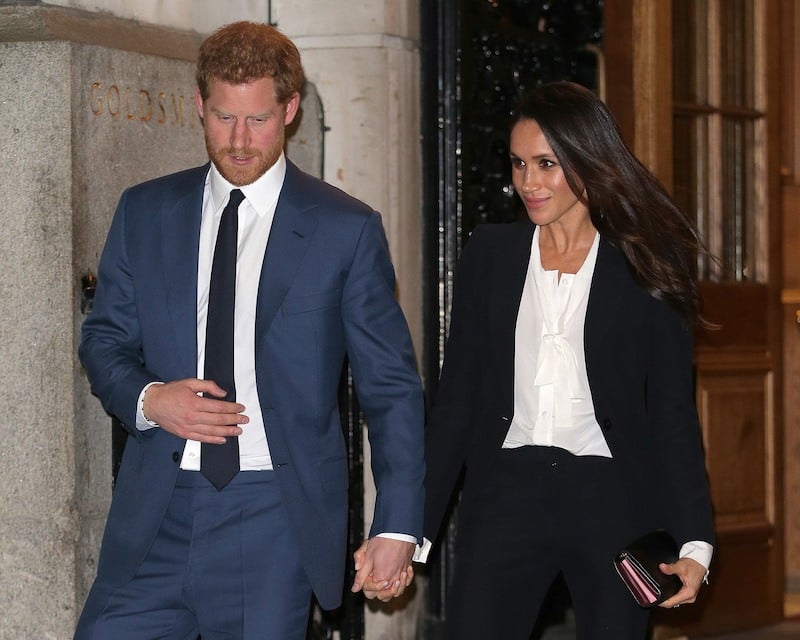 Her style will continue to improve. | Ben Stansall – WPA Pool/Getty Images
In the past, Markle has spoken out about her support for young women and access to menstruation supplies. She wrote in Time, "We need to push the conversation, mobilize policy making … support organizations who foster girls' education from the ground up, and … rise above our puritanical bashfulness when it comes to talking about menstruation." While she has not showed off any outfits to that effect yet, time will tell how she chooses to do so.
Follow The Cheat Sheet on Facebook!
Source: Read Full Article