If you were about to marry a literal prince, what would you listen to while getting ready for your wedding? Calm down mantras and soothing waterfall noises? Beyoncé's entire repertoire playing simultaneously and blasting at full volume? The sound of your extremely nervous stomach gurgling? Well, Meghan Markle's wedding get ready playlist last Saturday was significantly more chill than any of the above. I mean, makes sense: this is Meghan "I Started Publicly Protesting Sexism At Twelve Years Old" Markle we're talking about. Still, her level of calm is aspirational for most.
Meghan Markle's Spotify playlist was jam packed with chilled out 1950s jams, Meghan's longtime friend and wedding makeup artist Daniel Martin told PEOPLE in an interview. In addition to staying off her phone and catching up with friends while listening to artists like Billie Holiday, Ella Fitzgerald, and Four Tops, The Platters and Ben E. King, Martin said:
"She didn't seem nervous. She was very cool, she was regular Meghan. I think we were nervous, but we didn't want to make her nervous so it was very chilled. Of course, brides have nerves, but if we didn't put so much expectation on it, it wouldn't have made her nervous. It was very even, very easy."
In summation, Meghan Markle is…perfect???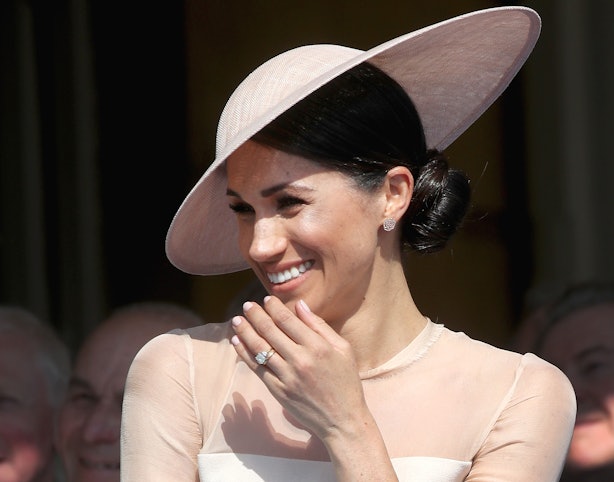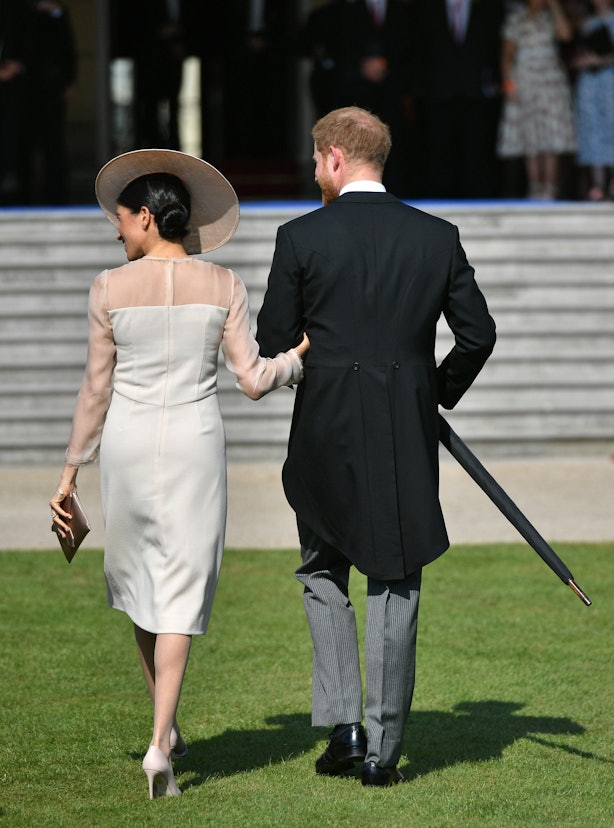 Not sure whether Meghan and Harry steered clear of any of the most commonly banned wedding songs, like the Chicken Dance or Cha-Cha Slide. A few other songs couples often tell their wedding DJs to avoid included Robin Thicke's "Blurred Lines" (Yes. Correct. Avoid at all costs.) and "Dancing Queen" by ABBA (NO. INCORRECT. HOW DARE YOU INSULT MY SWEDISH POP ICONS). Regardless, the idea of the queen dancing to either of those songs is extremely hilarious and perfect and I will continue to picture it until someone tells me otherwise.
While Meghan Markle's exact playlist isn't on Spotify, there are more than a few you should check out that will give you the chilled out 1950s vibes you seek: Doo-wop Dee Doo has some happier hits from bands like The Shirelles. You could also start a song radio based off of "Sittin' on the Dock of the Bay" by Otis Redding. And I'll let you in on the best kept Spotify secret: the complete single collection of Stax records by decade.
Chill out and enjoy.
Source: Read Full Article