Some couples like to get the "meet-the-parents" moment out of the way long-before the actual wedding planning begins. However, on May 16 — three days before the royal ceremony — Meghan Markle's mom met Prince Charles and Duchess Camilla for the very first time, and they all sat down together for afternoon tea, according to E! News.
Shortly after touching down in London for her daughter's royal wedding, Doria Ragland was whisked away to partake in a very English tradition with Markle, Prince Harry, and her soon-to-be in-laws. The meeting took place at Charles and Camilla's official Clarence House residence, Us Weekly confirmed, where they all made introductions, sipped tea, and spoke for nearly an hour.
Tea time in the UK is an age-old ritual, and often includes a lot of very formal, expected etiquette. While it's unknown if Ragland had to learn all the rules in advance, E! News reports they were told the afternoon tea-and-greet "was a pleasant affair," and "everyone got on very well and it was a happy day." Good to know.
According to etiquette expert William Hanson via the Daily Mail, traditional English tea typically includes two types of tea, hot water, milk, sugar, and some tiny delicious treats. Those treats are usually something like scones (but pronounced "skon") with jam and cream, cakes, or crustless cucumber sandwiches.
Guests are supposed to forgo forks and eat the foods with their fingers, while also making sure to put the treat back down on the plate in between bites. So, patience and restraint are important, apparently.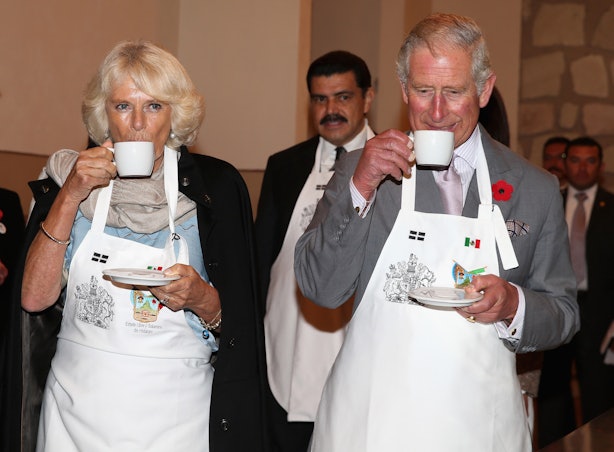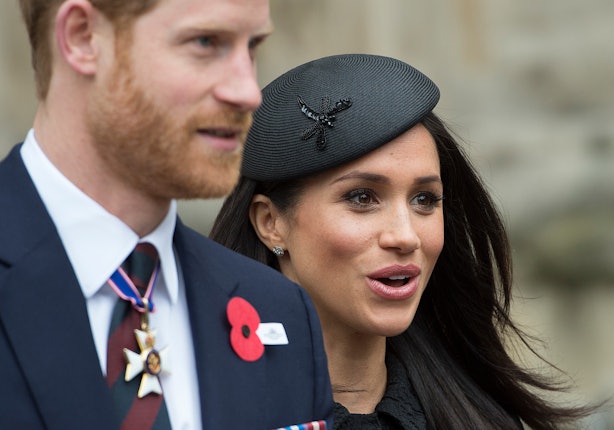 It's safe to assume that things did, in fact, go well with all the in-laws, though, as the soon-to-be newlyweds appeared to be in good spirits as they were snapped leaving Windsor Castle on May 17. It's nice to see them both smiling, as it's been kind of a rough, pre-wedding week for Markle in particular.
In an official statement posted on Kensington Palace's Twitter, Markle announced on May 17 that her father will no longer be able to attend her royal nuptials after recently undergoing heart surgery. Not only that, but her half-sister, Samantha, refuses to stay out of the spotlight, and there was also a rumor going around that Markle's somehow related to Jack the Ripper.
With the royal wedding countdown quickly coming to an end, hopefully the last two days before the ceremony will be totally drama-free for Markle and Harry. Now that Markle's got her mother by her side, a little bit of extra support will undoubtedly go a long way.
Source: Read Full Article