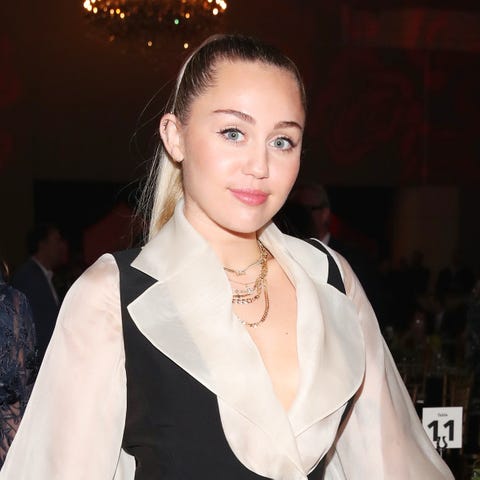 The California wildfires that started last week are still raging, and have so far displaced hundreds of thousands of people and destroyed a number of homes.
Late last night Miley Cyrus shared that she was one of the unlucky people whose house was destroyed in the fire. On her Instagram and Twitter she shared: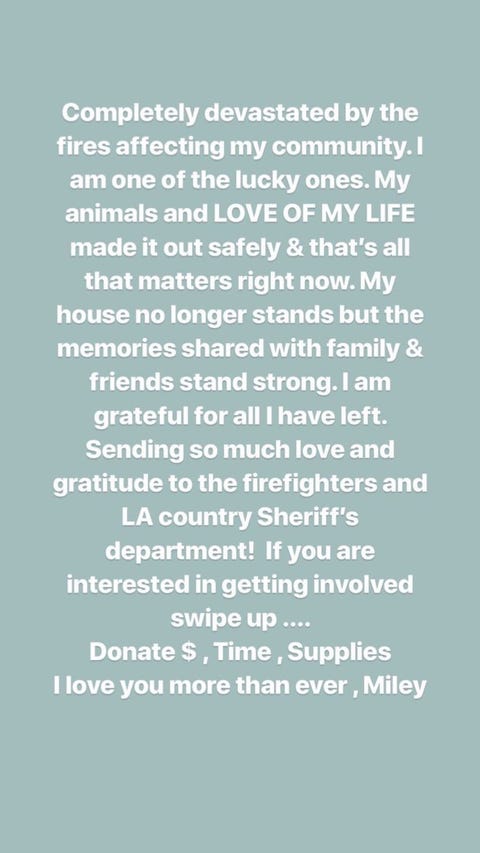 So far the other celebrity homes that the fire has burnt down includes that of Caitlyn Jenner, Robin Thicke, and the Bachelor mansion.
Sending love and support to Miley and all of those affected by the fire. ❤️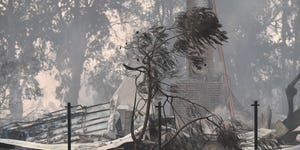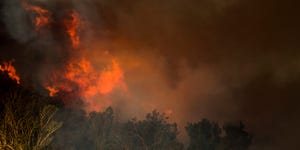 Source: Read Full Article