There is no shortage of new dating apps out there — but so many of them seem to be just slight twists on the same thing. They're meant for a certain hobby, they're meant to be exclusive, they're meant to be more social, and yet they're pretty much all just swipe, swipe, swipe. In fact, millennials spend an average of 10 hours per week on dating apps. But Crown dating app is here to change that. It's brought to you by the same folks behind Tinder and Match, but it pairs you up in a totally different way.
Every day the Crown gives you 16 matches daily, which they send to you in a bracket-style format. So you actually get pairs of people and you just have to pick which person you prefer from each pair, until you're down to the final four. When you get to the final four, they'll get a message that they've won the dating game for today — and then you can begin messaging. You have until noon the next day to start chatting, then the game resets and you get to play all over again. The more you play, the more it learns your preferences so the better the experience becomes — and that better your matches become.
"The idea stemmed from a millennial team member, Patricia Parker, as part of Match Group's internal Ideathon," Andy Chen, VP at Match Group, tells Bustle. "Patricia was inspired partly by her own experience with dating apps since she met her husband online." And what they hope to tap into is a more an experienced based more on how you meet people in real life.
"Instead of endless swiping where you are comparing each person to the 'ideal' mate in your head, with Crown, you are comparing one person to another — the same way you would in real life if you happened upon multiple people in a social setting, say a bar."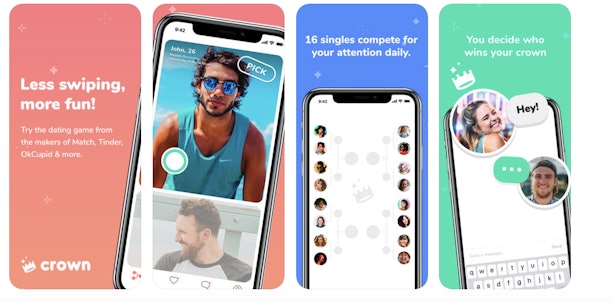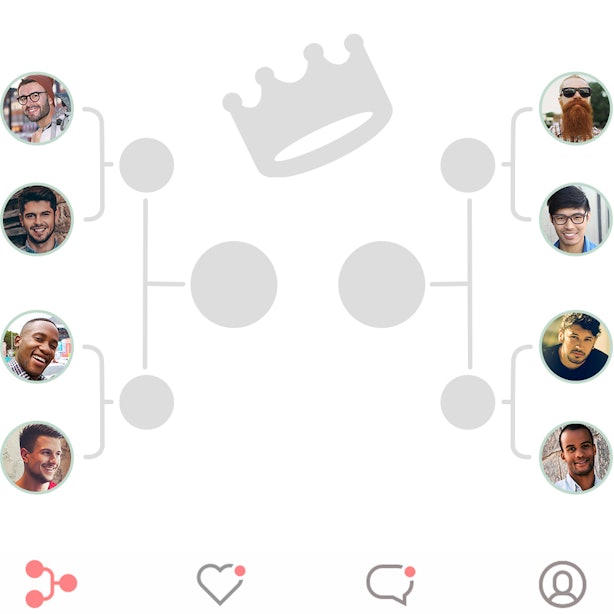 It's nice to see a more inventive twist on the usual dating apps — and also an effort to minimize the mindless time spent on our phones. Ten hours a week swiping is, frankly, a worrying figure, so having a limited amount of activity you can do on the app each day is a good way to combat that wasted time.
If you like to stay on the cutting edge of dating apps but you're tired of the same old swiping model, then Crown might be a good choice for you. Its curated experience should mean less time and less stress, plus it learns your preferences for a more efficient experience. Crown is definitely a different from the traditional dating app, so if you're looking for a change you may want to give it a try.
Source: Read Full Article