Nick Carter is the latest male celebrity to be accused of misconduct and the allegations against him are really bad.
Former teen pop star Melissa Schuman has come forward claiming that Carter assaulted her in 2002 when she was 18-years old. She told her story in a lengthy and graphic post on her own personal blog, detailing very specifically what happened to her all those years ago. Schuman does not tell her readers who her abuser is until much later in the post after she discusses the assault.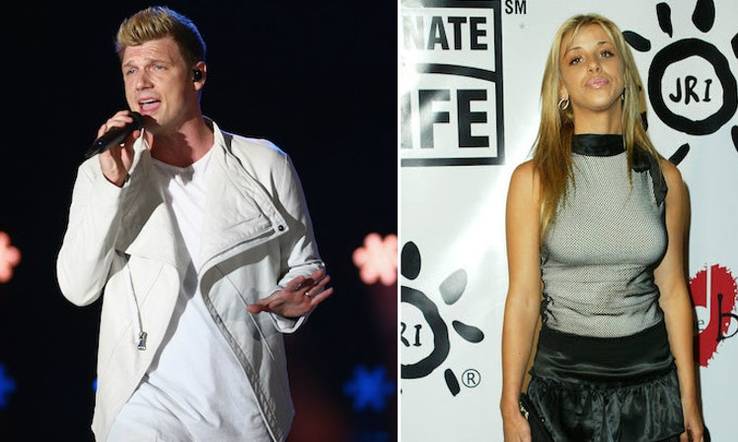 According to Schuman, who was part of the all-girl group Dream, she was filming a TV movie with Carter when he allegedly assaulted her. She recalls that the Backstreet Boys singer was 22 at the time and the incident occurred at his Santa Monica apartment. Besides only being 18-years old at the time, her post revealed that she was also a virgin when it happened. She shared that he forced her to perform oral sex on him before assaulting her. Because of his size and weight, she makes it clear that she unable to fight him off as he became very angry with her.
It would be years before Melissa Schuman would tell anyone other than her manager of what Carter did to her. The advice she got from her then manager was to not press charges because Carter was represented by one of the best litigators in the country. She was also told that pressing charges would humiliate her personally and hurt her professionally. Schuman was led to believe that she "would likely be buried in humiliation, accused of being fame hungry, and it would ultimately hurt [her] professionally as well as publicly."
So why is she coming forward publiclyafter all these years? Well, the 33-year old addressed that in her post and it stems from a RadarOnline article where an unnamed fan accused Nick Carter of sexually assaulting her at a house party. It was not the actual article but the comments that made Schuman realize she had to come forward. A lot of the comments were shaming the victim and she had enough. In fact, a good portion of her post talks about that, and she ends her post with #METOO.
Nick Carter has yet to respond to Melissa Schuman's allegations.
Source: Read Full Article