In July, a whole new supply of movies and shows will arrive on Netflix, and it will be the perfect month to crank the AC up, pour a glass of wine, and relax with a documentary. While Netflix has plenty of great choices available, the one doc on Netflix in July you need to watch is Recovery Boys. The movie arrives on the site June 29, so technically you could watch it during the last days of June, but it doesn't really matter when you watch it — just that at some point or another, you do.
Recovery Boys follows four men in an unconventional West Virginia rehab that specializes in helping people recover from opioid addictions. While the U.S.'s opioid crisis affects many regions of the country, the CDC reports that West Virginia has the highest death rate due to overdose in the country. As a result, much of the news coverage of the opioid crisis focuses on West Virginia, and earlier this year, certain towns in the state gained national attention when Congressional investigations discovered that tens of millions of hydrocodone and oxycodone pills have been shipped there, causing immense oversupplies.
The problem in West Virigina continues to receive national attention. In Jan. Reps. Greg Walden (R-Ore.) and Frank Pallone Jr. (D-N.J.) told Charleston Gazette-Mail, "We will continue to investigate these distributors' shipments of large quantities of powerful opioids across West Virginia." That same month, President Trump instated a 90-day public health emergency, as Politico reports, and the issue continues to receive national attention.
While reading the news about the opioid crisis affecting West Virginia is a great way to get informed, Recovery Boys provides a much more intimate perspective of the prescription drug and heroin crisis. The film focuses on four men, Jeff, Ryan, Rush, and Adam, who attend a program called Jacob's Ladder. Rather than spend 28 days in linoleum-floored, brightly lit facilities, the "recovery boys" spend their time on a farm. "Now that you're not high, you come out and listen to all the birds," Jeff says in the documentary, adding, "When you're high, you don't focus on sh*t like that."
The movie not only provides a unique perspective at how an alternative rehab method could help people recover from addictions, but it also shows the humanity of people struggling with opioid addiction. Most of the men featured in the doc break down at some point or another, and they open up and have incredibly vulnerable moments. Watching them, you also get a sense for how difficult the process after rehab can be, as the movie not only shows the men in the program but also their time after completing it.
At times, Recovery Boys is difficult to watch, both in its depiction of drug abuse and in the painful events that occur in the men's lives. The goal of the film is clearly not to bring audiences down, though, but increase compassion for those who struggle with addiction. Life has not been easy for any of the "recovery boys," but they approach their 18 months in rehab with so much integrity and determination that it's impossible to not cheer for them while watching the film..
"My hope for this documentary is that it destigmatized the addict," Rush said in an interview featured in the movie. "Everybody thinks of the guy under the bridge with the tattoos, the beard. We're not just all bad people. We are good people inside." Recovery Boys will help you put faces to the people you hear about while reading up on the opioid crisis, and it's a powerful film that shouldn't be ignored.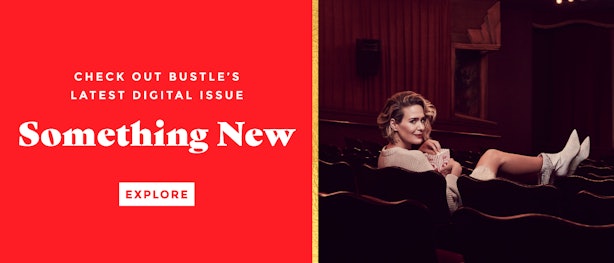 Source: Read Full Article