TL;DR
A new teaser trailer for One Piece Film Red was released, linking Shanks to the new, original character
Here's what we know so far about the film
Where could this story go and how will it tie into the main One Piece plot?
One Piece Film Red is the 15th anime feature film for the franchise, and series author Eiichiro Oda has teased really big things for this project. Red Hair Shanks is one of the most mysterious characters in the series, especially through recent revelations in the manga, so it'll be interesting to see where this story goes. Now that the second teaser trailer is out, we have more information to work with.
Spoiler warning for the teaser trailer as well as some elements from the latest arc of the One Piece manga
The 'One Piece Film Red' teaser trailer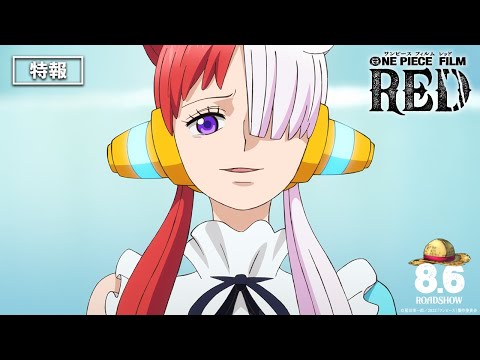 The trailer begins with Red Hair Shanks speaking to a young Uta while they look out into the distance. He says to her, "though we're apart, you'll always be my daughter." Clearly, the staff wanted to waste no time dropping such a huge bombshell of a revelation.
A few clips pass by of other characters (some who might be a surprise like Koby and Bepo) before Luffy addresses Uta with a note of displeasure due to her current activities. No direct villain was hinted at, but it appears that Uta might not be the innocent fluff character type that typically characterizes some of the latest films in the franchise.
Shanks goes on to mention that there's no equality in this world. That's interesting dialogue from someone who has been revealed to be on good terms with the Gorosei – the leaders of the World Government that actively hunts pirates down.
Uta is called "the world's greatest diva" and there are many tears shed throughout this brief, 45-second look at the film. It'll be interesting to see what emotional beats this movie takes, especially with a character like Shanks who hasn't actually had much screen time throughout One Piece's 1046 chapters.
There's a lot to unpack here. Eiichiro Oda will serve as One Piece Film Red's producer, and he has a hand in the story.
This story is developing.
Source: Read Full Article