Oprah Winfrey would seriously consider running for office in the 2020 election, sources claim.
According to the Daily Mail, the media mogul running for President of the United States is something that could soon turn into a reality. Although Winfrey denied claims that she would put her hat in the ring back in October 2017, her longtime partner Stedman Graham told the Los Angeles Times: "It's up to the people. She would absolutely do it."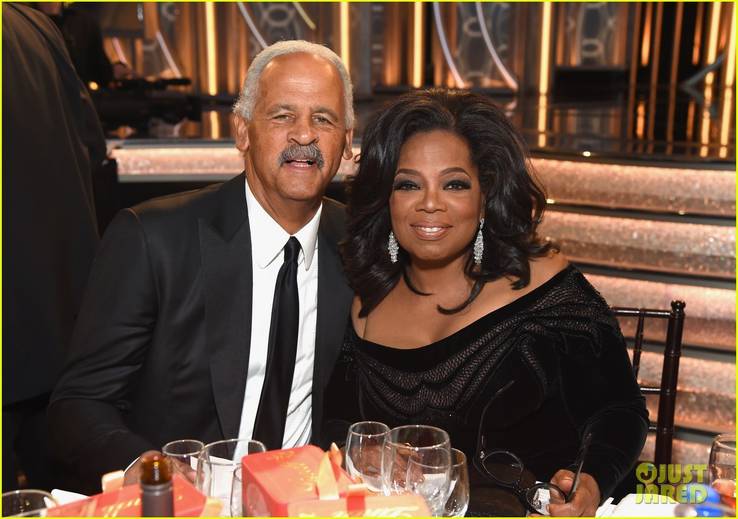 PREVIOUSLY: OPRAH WINFREY'S 42-ACRE CALIFORNIAN ESTATE
The comment comes after Winfrey's impassioned acceptance speech at the Golden Globes when she picked up the Cecil B. DeMille lifetime achievement award. Speaking about the recent Hollywood sexual assault scandal that has seen the careers of Harvey Weinstein and Kevin Spacey come crumbling down, she said, "What I know for sure is that speaking your truth is the most powerful tool we all have. And I'm especially proud and inspired by all the women that have felt strong enough and empowered enough to speak up and share their personal stories…it will be because of a lot of magnificent women, many of whom are right here in this room tonight, and some pretty phenomenal men, fighting hard to make sure that they become the leaders who take us to the time when nobody has to say 'Me too' again." Needless to say, Winfrey was met with a standing ovation not just once, but three times throughout the duration of her heartfelt address.
The powerful speech hit home across the world, with a plethora of celebrities tweeting their desire to see Oprah Winfrey as future POTUS.
American actor and singer Leslie Odom, Jr who stars in the hit musical Hamilton tweeted, "She's running. A new day is on the way", while actress and comedienne Sarah Silverman showed her support for both Winfrey and the former first lady, Michelle Obama, with simply "Oprah/Michelle 2020." Time will only tell if Winfrey will listen to the people and give them what they want, but one thing is for certain— she would certainly have the votes.
Source: Read Full Article