You might know that LGBTQ+ Pride month takes place in June, with marches, parades, and festivals happening across the country and all over the world. But are you aware of the fascinating history surrounding why we celebrate Pride month? Turns out the origin of pride month is a bit more complicated than you may think. While it is a celebration of progress in the LGBTQ+ community, it's also a reminder of how far there is still to go. Pride isn't just about partying. Whether you're a member of the LGBTQ+ community or a straight ally, it's important to do your research beforehand and remember to be mindful of the complex history behind modern-day Pride festivities.
I spoke to Marc Stein, professor of history at San Francisco State University and author of Rethinking the Gay and Lesbian Movement, about the history of Pride month. His next book, Documenting the Stonewall Riots: A Primary Source Reader, will be published by New York University Press in 2019 — and he gave me a little preview. "The final chapter will feature a set of articles from 1970 to 1973 that document the earliest gay pride marches, parades, and protests," says Stein. "In the early years, gay pride events were conceptualized more as marches and demonstrations than as parades and festivals."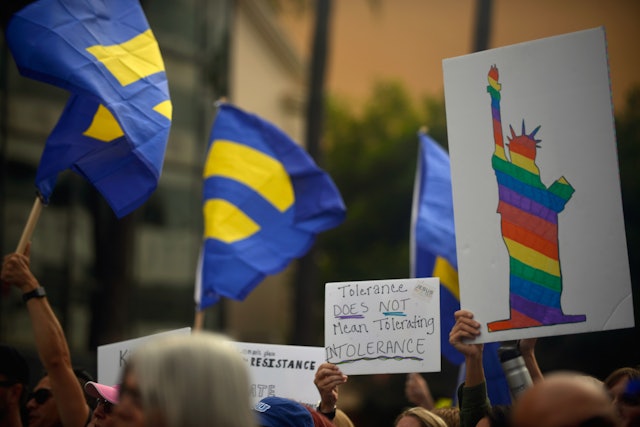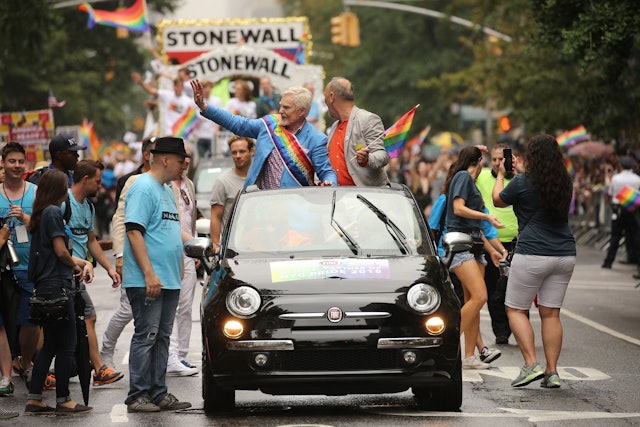 By 1984, Pride celebrations were established in many major U.S. cities, as well as around the world. On June 28, 2015, 46 years after the Stonewall Riots ushered in the contemporary gay rights movement, the Supreme Court ruled in favor of same-sex marriage nationwide.
While gay rights have come a long way in the past few decades, there is still work to be done in terms of intersectionality and tolerance in general. So educate yourself and others, volunteer your time, donate to LGBTQ+ organizations, and of course, celebrate Pride this June.
Source: Read Full Article