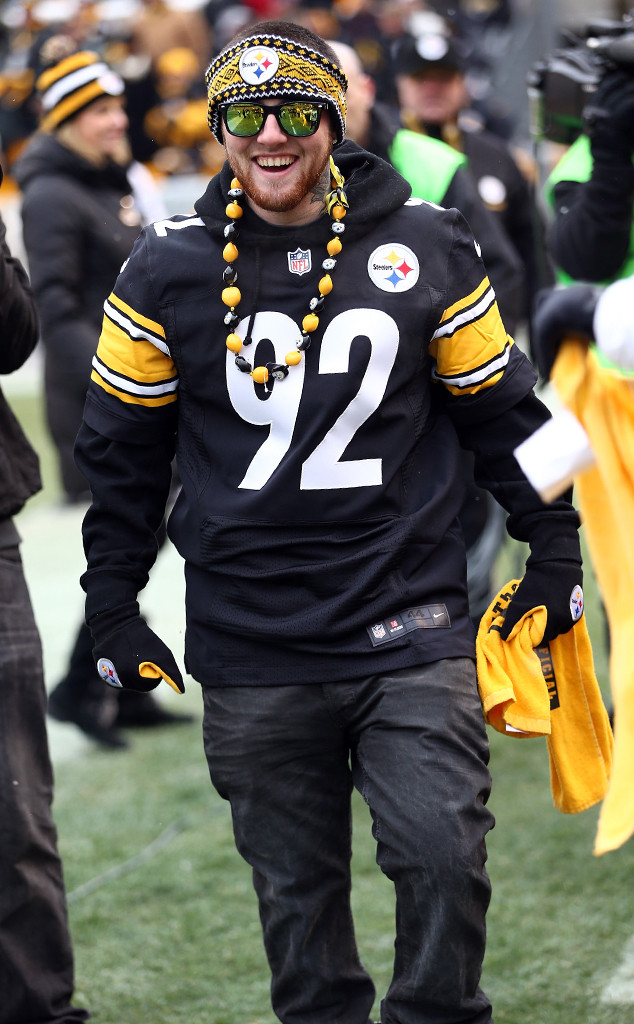 Karl Walter/Getty Images
Pittsburgh Steelers running back James Conner paid tribute to Mac Miller on Sunday by wearing cleats that featured the late artist's image and name.
The special shoes showcased sketches of the rapper's face on both sides, as well as the phrase "Thank you Mac." The words "RIP MAC" also appeared on the footwear's tongues.
Conner tweeted a picture of the cleats on Saturday ahead of the team's home game against the Kansas City Chiefs.
"Thank you Mac," he tweeted.
In addition to Conner's tribute, the team blasted Miller's hits from the speakers at Heinz Field.
The Steelers lost the game with a final score of 37 to 42.
However, this wasn't the first time the team honored Miller. The organization also tweeted a photo of him shortly after his death and wrote, "RIP Mac Miller. Thanks for being a great Steelers fan."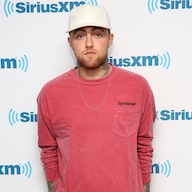 Photos
Mac Miller: Life in Pictures
As someone who was born and raised in Pittsburgh, Miller was a lifelong Steelers fan. The "Self Care" star would squeeze in games when he wasn't on the road and even took part in game rituals, including waving the team's famous Terrible Towel.
He also owned his fair share of jerseys and represented players like Ryan Shazier on his back. In addition, he once described the team's fanbase as the "greatest fans in the whole entire world."
"It's the most important thing in my life probably. It goes Steelers first, always," he said in 2017 about making it back for games. "It's just incredible to feel the energy in the stadium and also be a part of it, you know? Do it whenever I can, man."
Of course, he enjoyed sharing his love for his team with others. He even brought Ariana Grande to a game when they were dating.
Miller passed away earlier this month at the age of 26. The authorities were called to the recording artist's home in Studio City, Calif. and he was pronounced dead at the scene. His cause of death has yet to be confirmed.
Since his passing, several stars have paid tribute to the artist, including Grande, Lil Xan, Post Malone and Chance the Rapper.
Don't miss E! News every weeknight at 7 p.m., only on E!
Source: Read Full Article