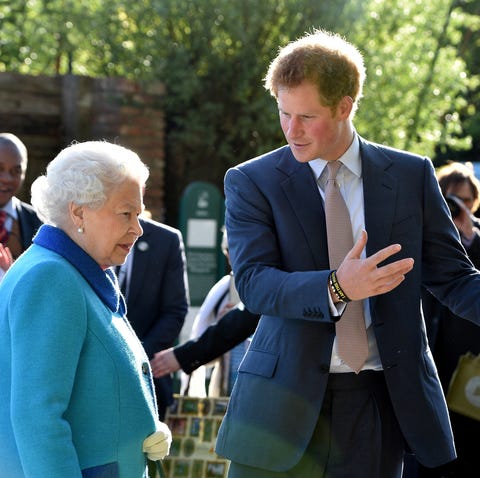 You know that feeling when you have a kinda intimidating grandmother who you want to impress? But, like, she's also Queen of England? Cool, Prince Harry gets you on a deep level.
The Duke of Sussex recently revealed that he's prone to "panic" when he bumps into his grandmother in the hallways of Buckingham Palace, an adorable truth bomb that you can expect him to drop in the upcoming documentary Queen of the World.
"You guys have spent way more time in Buckingham Palace than I ever have—and you've only been here two weeks," he reportedly told a group of visiting hospitality professionals. "Have you bumped into the Queen yet? If you suddenly bump into her in the corridor, don't panic. I know you will. We all do!"
Honestly, if I randomly was lurking in the hallways of Buckingham Palace and bumped into the Queen, I'd waste no time panicking due to all the important questions I have. Like, can I see the inside of your hat closet please, and also LOL, what are your thoughts on Thomas Markle?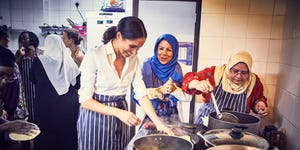 Source: Read Full Article