Guys, Prince William is very tired. First of all, he's a Prince, and it's EXHAUSTING. Second of all, he just welcomed a baby boy into the world, which means he's getting no sleep and has started to confuse random abbeys with his own bedroom.
William, bless his poor sleepy heart, joined Prince Harry and Meghan Markle at the Anzac memorial services at Westminster Abbey on Wednesday, and was seen struggling to stay awake by a heroic cameraperson who went ahead and zoomed in on the whole thing.
Life with a newborn baby. ?? pic.twitter.com/I3c6bF5HkR
Honestly, who can blame him? I fall asleep in the middle of things I'm supposed to be paying attention to on a daily basis.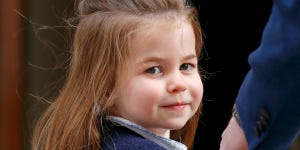 Source: Read Full Article