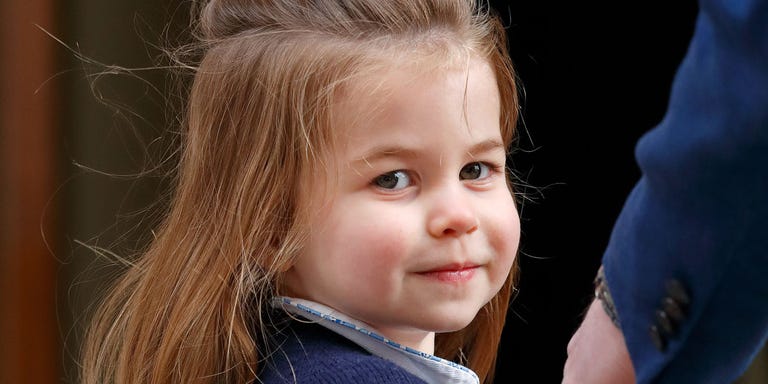 To recap: a royal baby was born. Princess Charlotte and Prince George went to go see him during his seven-hour hospital stint. Now, the entire family is back at home, except George has to go to school and Charlotte doesn't, so she's the one bonding with her brand new brother, the U.K.'s ELLE.com reports.
After the super-fast hospital visit earlier this week, George reportedly had to go back to school almost immediately. Meanwhile, Charlotte isn't due back in lil bb royal school until tomorrow, the 26th. So for now, she's been spending that time hanging out in Kensington Palace with Kate, William, and 3.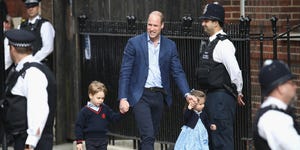 Charlotte had a big week regardless of this news. Not only did she steal the show just by waving outside the Lindo Wing a few times, but she also went viral because per the Succession to the Crown Act of 2013, she doesn't have to give up her place in line for the throne just because a new little man was born. That is a big British first.
Anyway, how much shit do you think Charlotte is talking about George to the newbie? My bet is a TON. @KensingtonPalace, pls confirm when you get a chance, thx.
Follow Tess on Twitter.
Source: Read Full Article