The summer of love is fully on, because there's video of Priyanka Chopra at Nick Jonas' concert, and she posted it herself. The actor, 35, and the musician, 25, have reportedly been dating since the spring, though only UsWeekly has stated that an unnamed source "confirmed" it to the magazine. So, take the relationship with a grain of salt, but consider this: They're one heart eyes emoji away from dethroning Ariana Grande and Pete Davidson as most PDA-obsessed couple of Summer 2018.
On Saturday, June 30, Jonas played a show at a stadium in Brazil. Chopra was in attendance, which fans know, because she posted video to her Instagram story of the event. In addition, the actor uploaded an image that zoomed in on Jonas' face on a stadium screen, writing "Him" in large white letters, accompanied by — what else? — a heart eyes emoji.
Honestly, they might even have coordinated some couples captions. On June 22, Jonas posted a photo of Chopra to Instagram stories while they were abroad and titled it with a simple "Her". If they were hoping to keep things under the radar, they'll have to try a little harder. Until a representative for either party makes a statement, the Chopra-Jonas couple will basically be Hollywood's worst kept secret.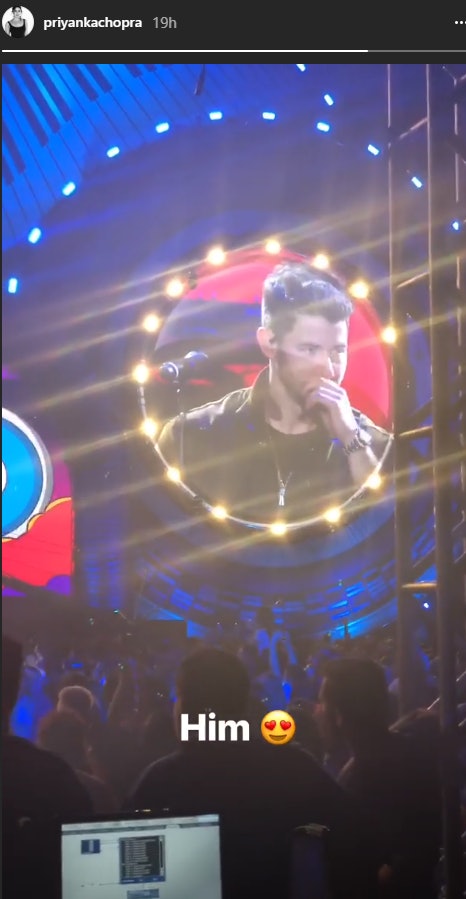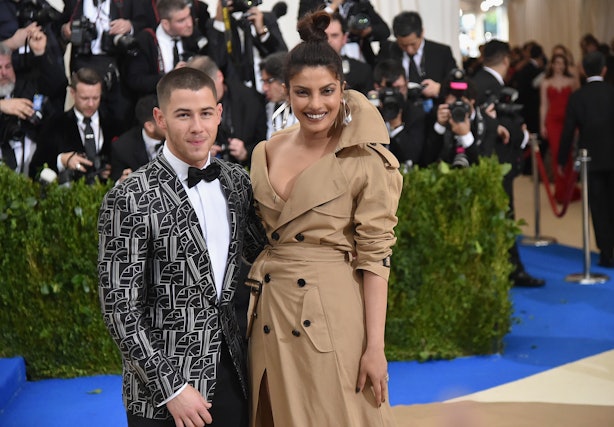 If that's not the look of brand-new, all-consuming passionate love, then what is? Also, this wouldn't be Jonas' first relationship with a slightly older woman. And In 2017, Jonas told iHeartRadio that his single "Find You" was all about being open to love:
At the time, the singer was reportedly single. Is it possible that he's read The Secret? Was he putting "Find You" out into the universe, in the hopes that he'd find Priyanka Chopra before too long (or that she'd find him)? If so, Jonas: Excellent work. You done did it.
Source: Read Full Article