Spoilers for Season 2 ahead. Earlier in June, Netflix announced that 13 Reasons Why is returning for another season, and it seems fans won't have to wait too long to see it. While there was a 15-month gap between the first and second seasons of the show, this time the new episodes might come back a little sooner. But just when does 13 Reasons Why Season 3 premiere? You're going to want to mark your calendar.
According to Netflix, 13 Reasons Why will premiere in 2019, and while the network hasn't given an exact premiere date there's hope that the year announcement means it won't be too long — perhaps those episodes will come at the very beginning of next year. This seems likely, especially since Digital Spy reports that the board for the West Sonoma County Union High School District, where past scenes of the series have been shot, has already approved a third licensing agreement with Paramount Pictures to film more scenes.
Not everyone, though, is happy to see Netflix bring 13 Reasons Why back for another season. Season 1 of the show was quite controversial, getting called out by some mental health organizations and professionals for its depiction of Hannah's death by suicide. And Season 2 was criticized for doubling down on trauma instead of addressing some of the problems of its initial season. As such, when Season 3 was announced, there was plenty of backlash from fans who feel more episodes are unnecessary.
The criticism was so loud that it even led to Netflix's CEO having to defend his choice to renew 13 Reasons Why. At the annual Netflix shareholder meeting in June, Reed Hastings said, "13 Reasons Why has been enormously popular and successful. It's engaging content. It is controversial. But nobody has to watch it."
It was an answer, but not one that satisfied the Parents Television Council, which criticized Hasting's decision to bring 13 Reasons Why back. They claimed that Netflix could potentially have "the blood of children on their hands" for the series' depiction of suicide and sexual violence. According to Deadline, the PTC called Hastings' statement "callous," and they started a petition looking for Hastings' and Netflix to reverse their decision to renew the show. (Bustle reached out to Netflix about this backlash, but did not receive an immediate response.)
Some fans would agree that 13 Reasons Why's Season 2 final episodes, at least, went too far, as they depicted Tyler's brutal sexual assault by another male student. Brian Yorkey, the creator of 13 Reasons Why, defended the scene, telling Vulture it was an "unflinching" look at something very real. And criticism won't stop the show from tackling tough subjects. "We believe that talking about it is so much better than silence," Yorkey said.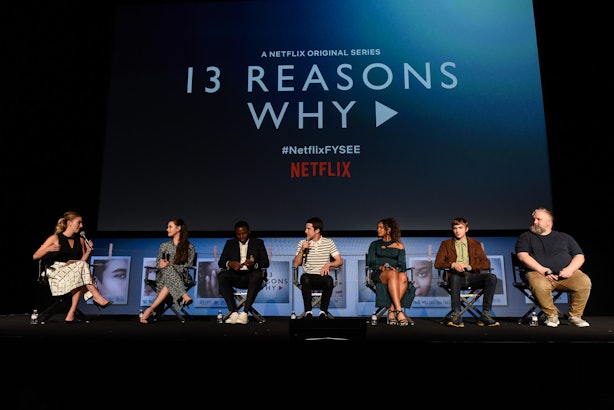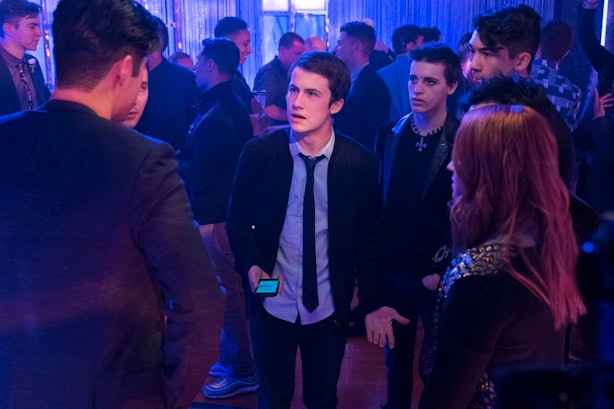 Following the EW interview, in which she implied that Hannah won't return to 13 Reasons Why, Langford took to Instagram to post a farewell to Hannah that seemed to also signal she would not be returning to the show. The actor wrote:
While Langford seems ready to say goodbye to the series, it's unclear whether Hannah is definitely gone for good. In fact, it's still unclear who will be returning for this new season. Yorkey previously said that there are still a lot of stories to tell on 13 Reasons Why and sometime next year, fans will get to see what those are.
If you or someone you know are experiencing suicidal thoughts, call 911, or call the National Suicide Prevention Hotline at 1-800-273-8255.
If you or someone you know has been sexually assaulted, call the National Sexual Assault Telephone Hotline at 800-656-HOPE (4673) or visit online.rainn.org.
Source: Read Full Article