Since the launch of her brand in the 90s, Kate Spade's designs have embodied a playful approach to fashion. No design too serious, each item had bold colors and prints — hot pink, stripes, glitter, and polka dots (page 2) — and embodied fun. Celebrities often wore her designs and still do. Take a look back at Kate Spade's most iconic designs, ahead.
Florals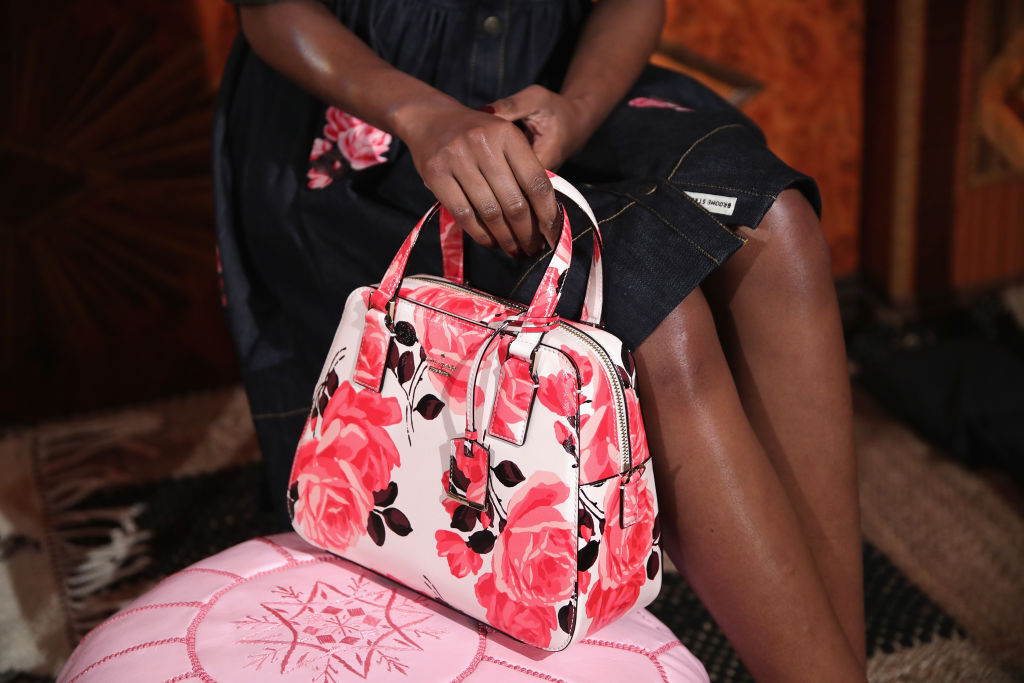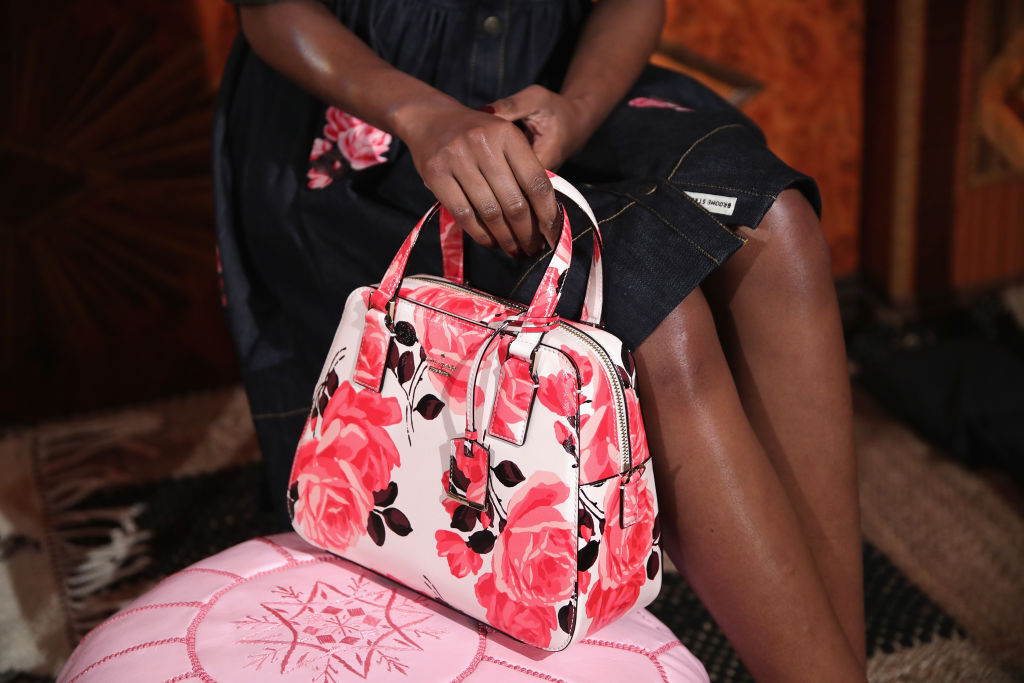 Kate Spade New York | Cindy Ord/Getty Images for kate spade
Fun fact: Kate Spade worked as a journalist before becoming a designer, according to The Street.
Anyone in search of a floral dress had to look no further than Kate Spade. The brand is known for "bright and pastel-colored floral designs, which are featured on everything from shoes to handbags to ready-to-wear," according to Cosmopolitan.
Hint: These three design aspects showed up often in Spade's designs.
Bows, polka dots, and champagne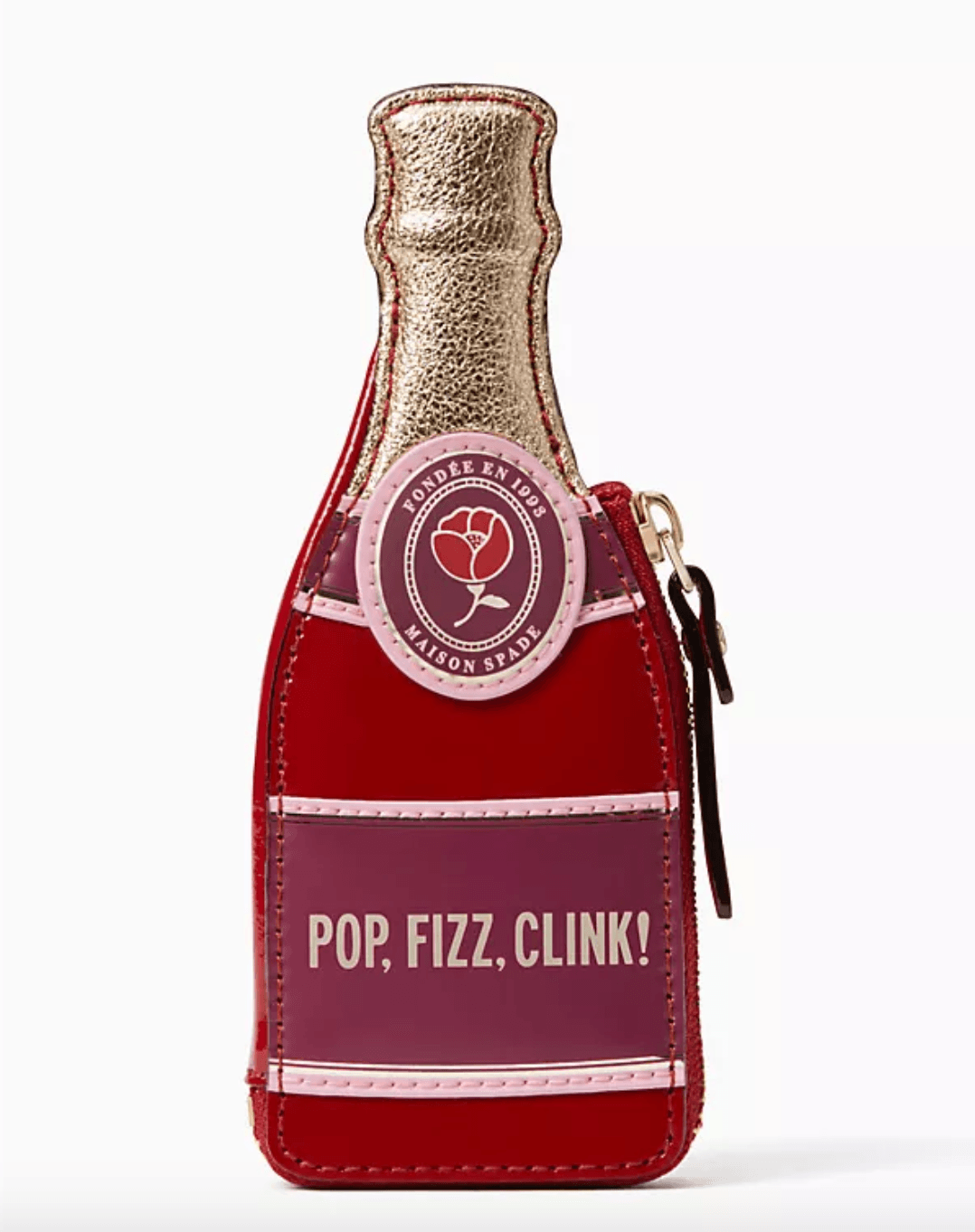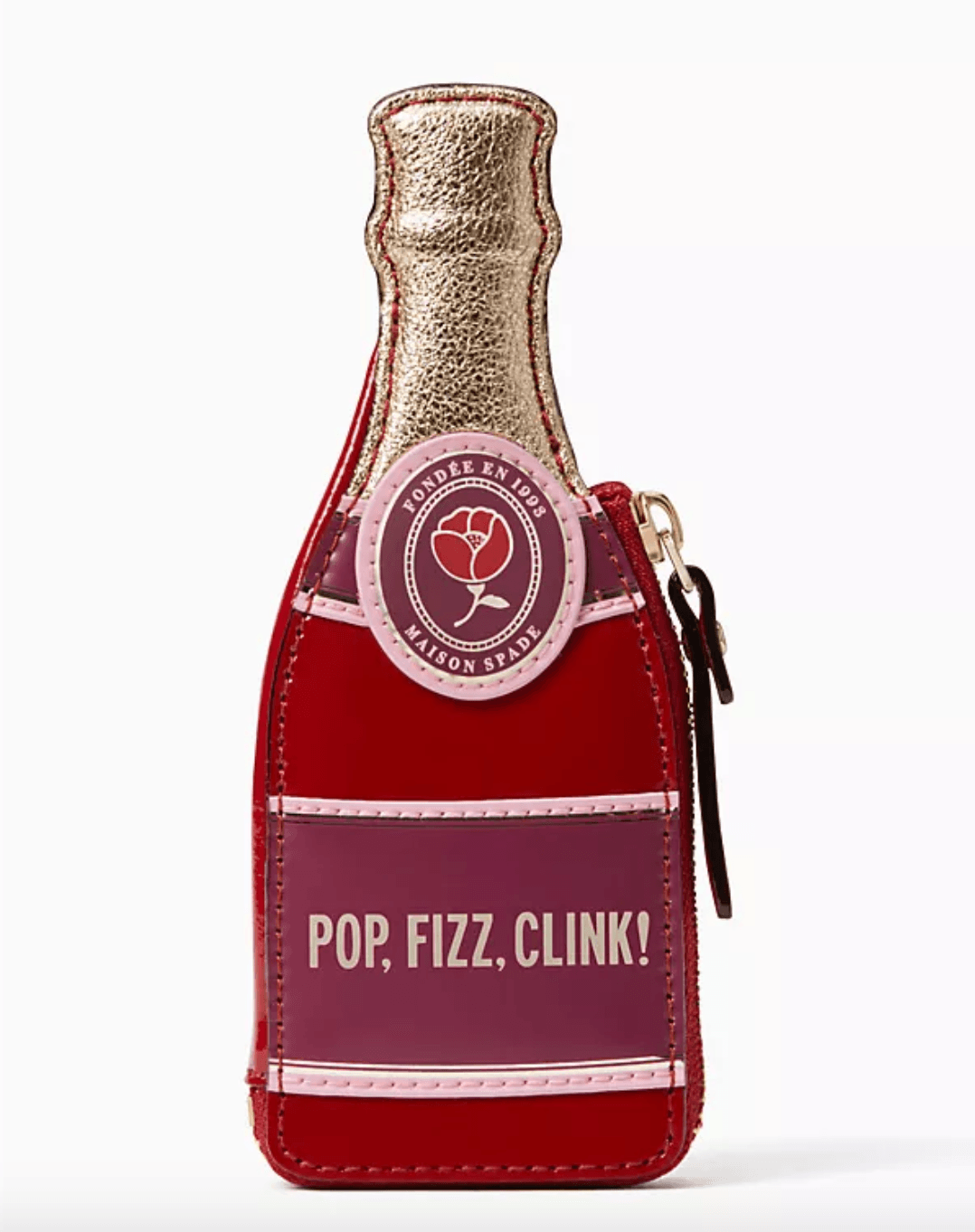 finer things champagne coin purse | Kate Spade
Fun fact: By 2006, Kate Spade's brand earned $100 million in revenue annually, according to The Street.
Three signature items one can find in Kate Spade's designs are bows, polka dots, and champagne, according to Independent. She "managed successfully to merge typically girly features with grown-up, elegant style."
Hint: Kate Spade's designs were known for featuring these words.
Fun sayings
kate spade new york Liquid Glitter Case | Amazon
Fun fact: Kate Spade left her label in 2007, according to Cosmopolitan.
The phrase, "glitter is my favorite color," became a staple on Kate Spade designs. The saying showed up — and still does — on phone cases, pouches, and more. This phrase is one of many that became associated with the brand.
Hint: Kate Spade became a success in handbags but this fashion item too.
Whimsical accessories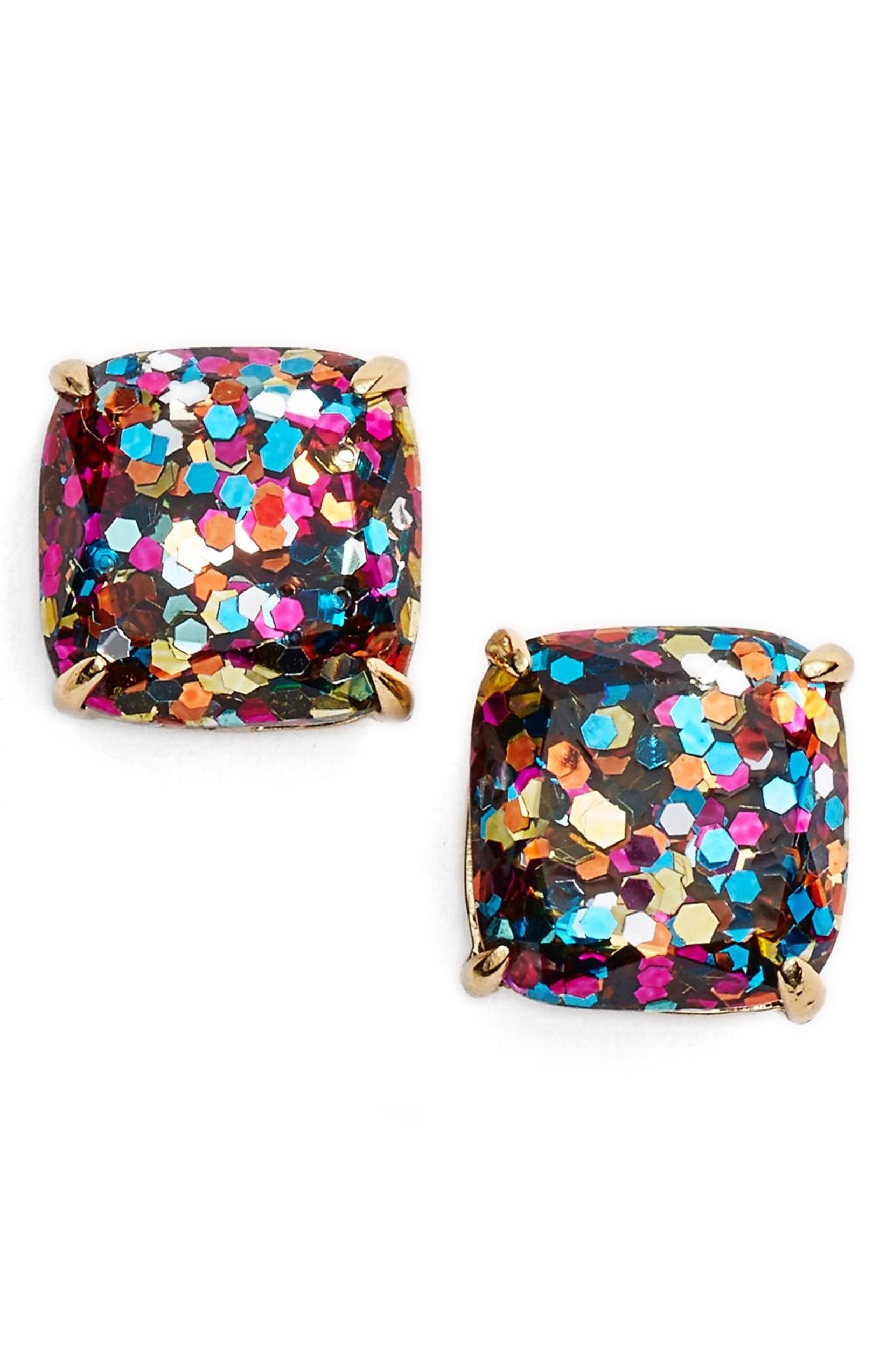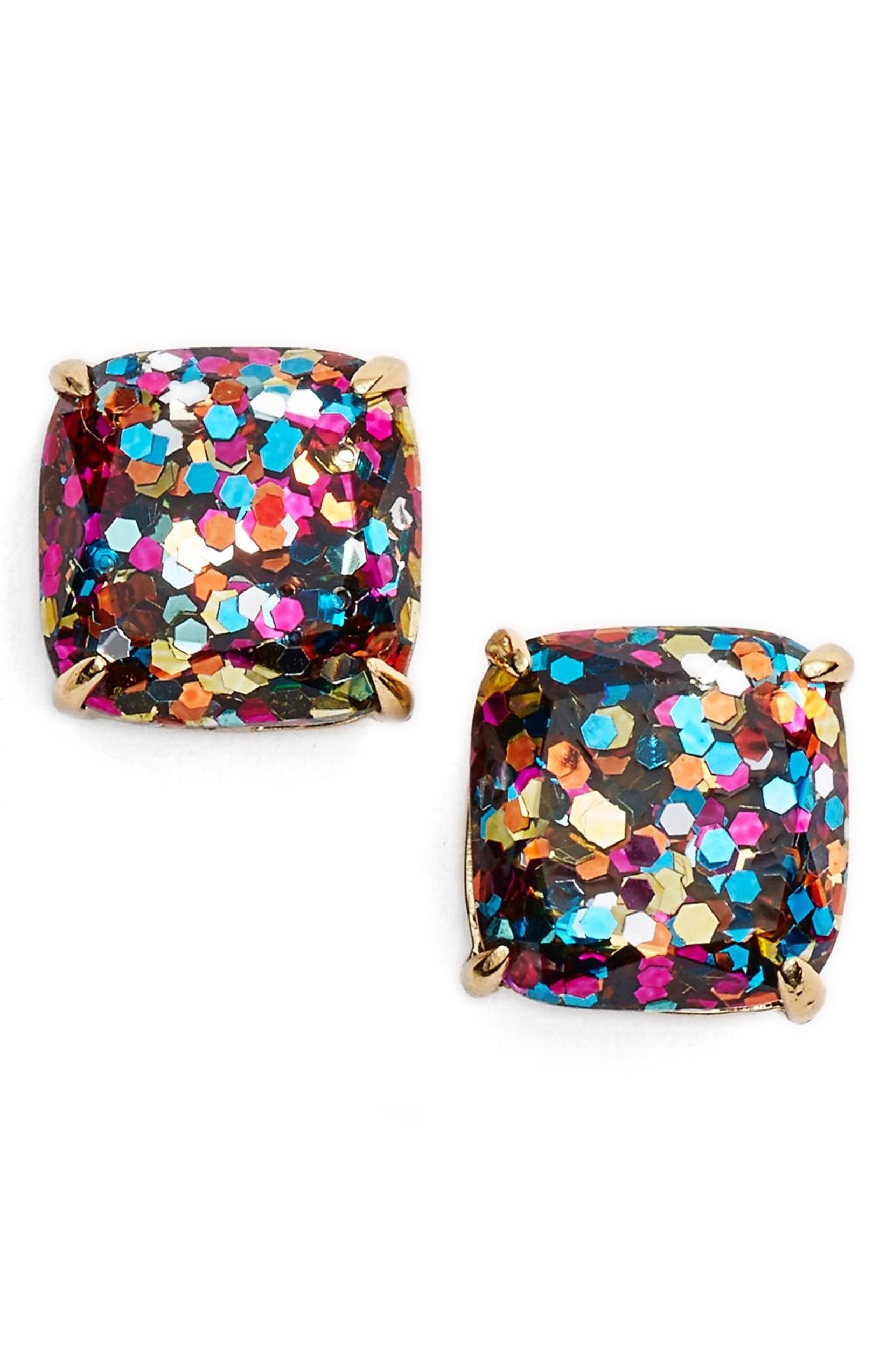 mini small square stud earrings | Nordstrom
Fun fact: Spade met her future husband, Andy Spade — brother to actor, David Spade — while attending college at Arizona State University in 1983, according to Biography.
Kate Spade championed whimsical accessories that would add fun to any outfit. Her most well-known whimsical accessories include glittery stud earrings, shoes with fun sayings — any fashion accessory with the perfect mix of pretty and playful — and unusual handbags.
Hint: Spade became known for this unusual style.
Handbags that don't look like handbags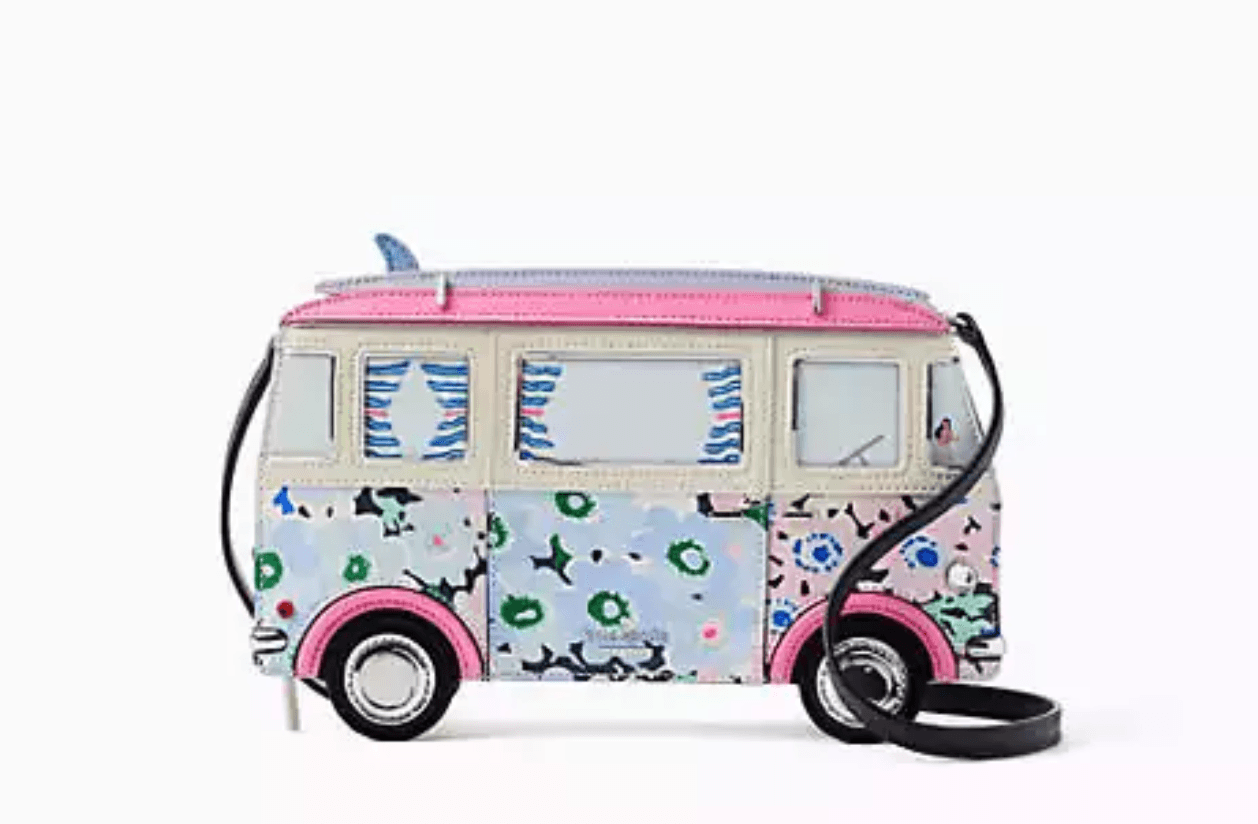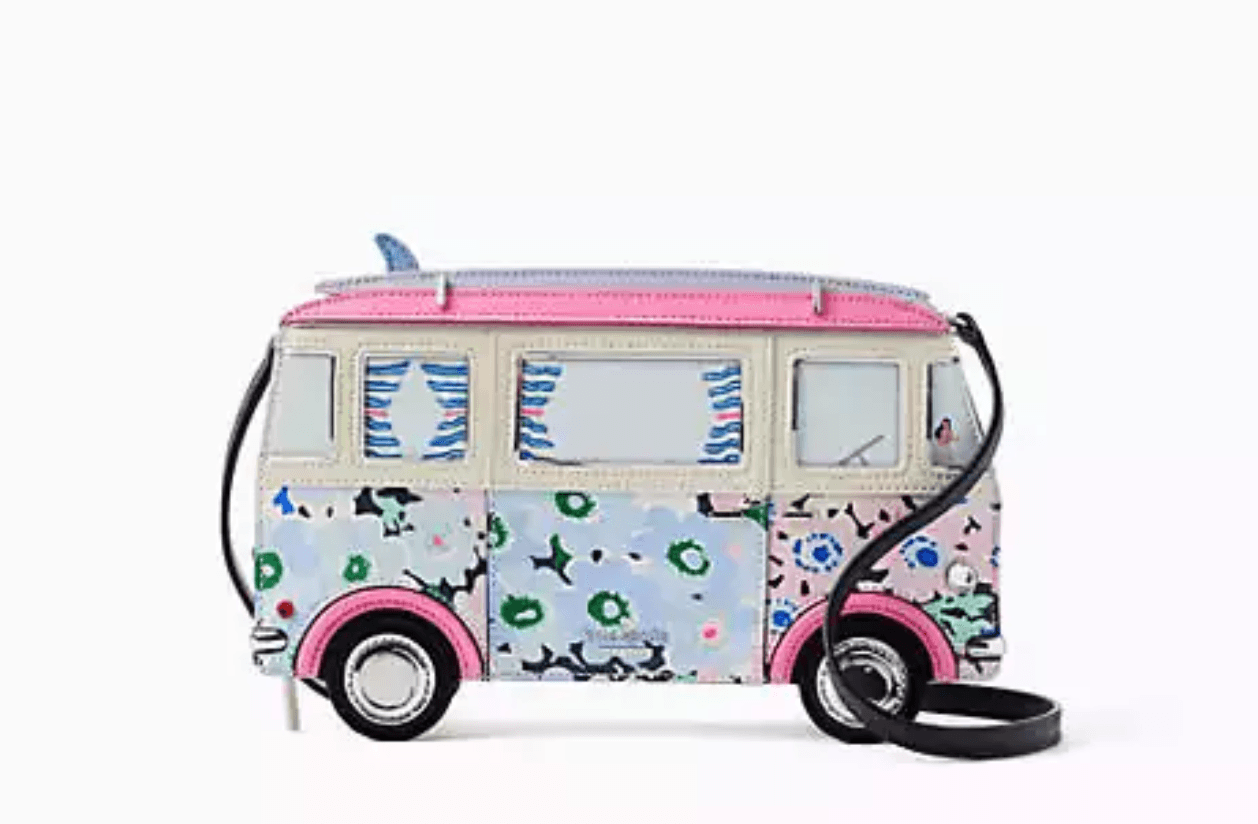 California dreaming surf 3d van | Kate Spade
Fun fact: Kate Spade designed uniforms for flight attendants, according to Time.
Some of Kate Spade's most iconic pieces included bags that didn't resemble bags at all, according to Cosmopolitan. Of the most famous was the clutch designed to look like a radio and another resembling a boom box. Designs in the same style can be seen on the Kate Spade website today.
Hint: This handbag design is undoubtedly Kate Spade's most famous.
Sam handbag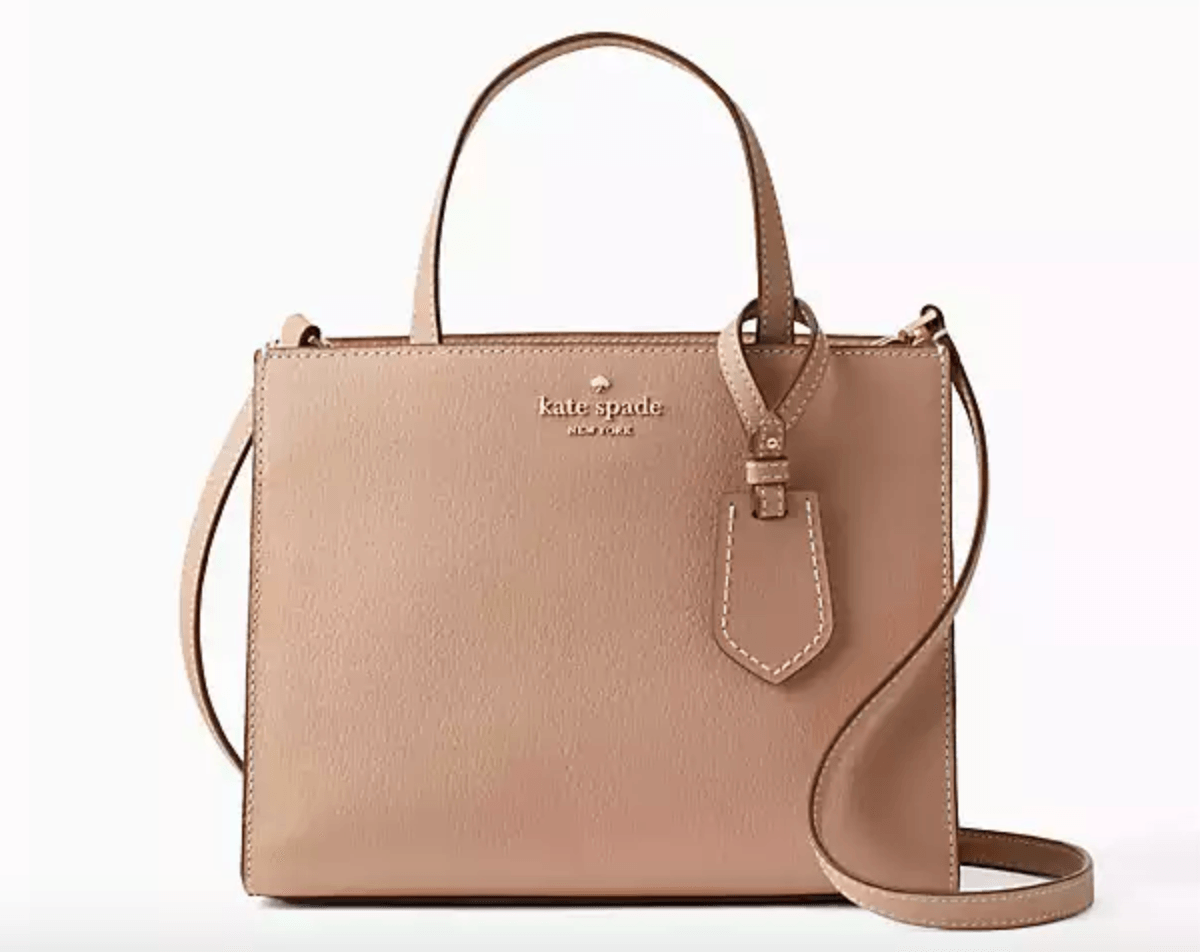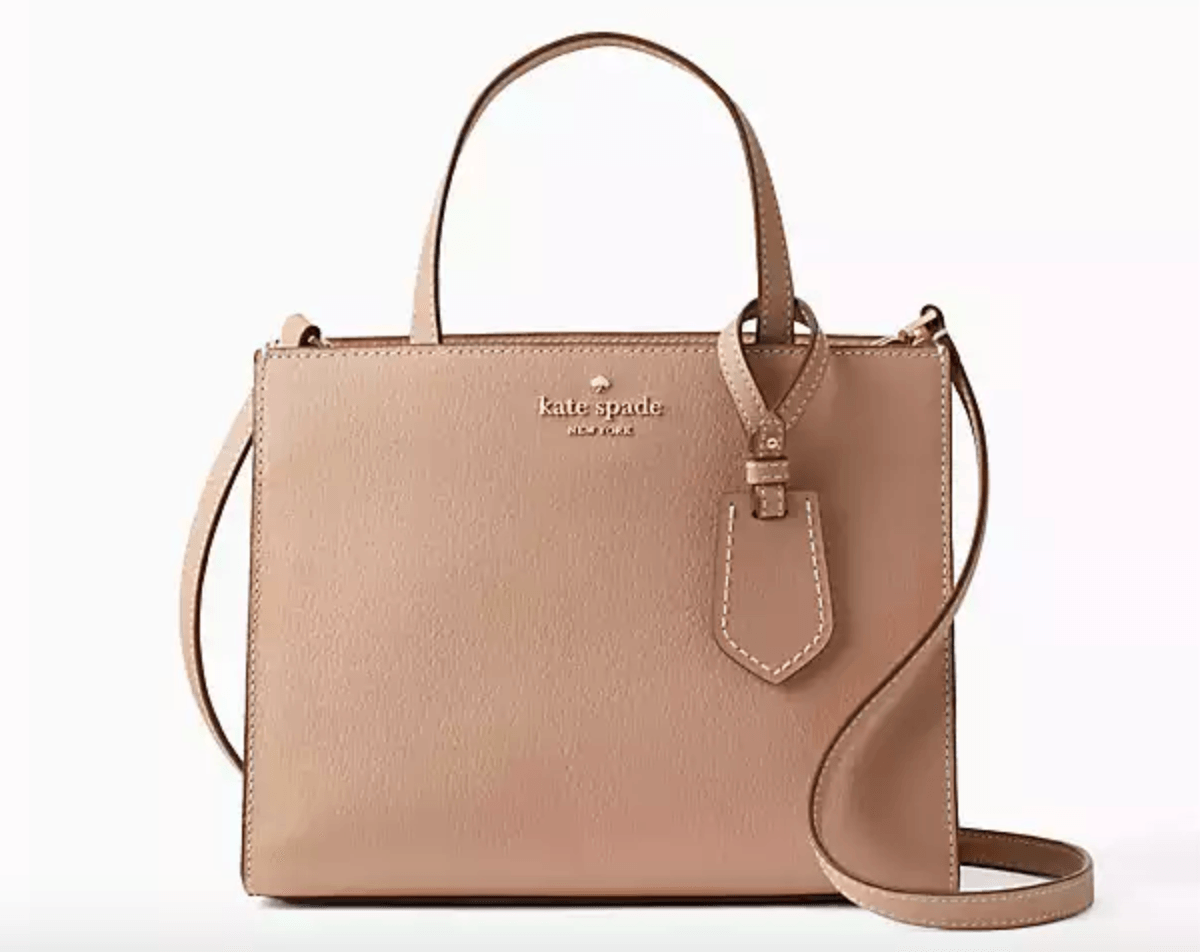 Thompson street sam | Kate Spade
Fun fact: "The night before her first trade show, she couldn't decide whether to put those iconic black labels "Kate Spade New York" labels on the inside of the bags or the outside, and spent hours moving them back and forth," according to Forbes.
Kate Spade's Sam handbag launched her brand and eventually landed her designs in upscale department stores such as Neiman Marcus. She debuted the black, nylon bag in the 90s, which became a huge success. The brand has since reissued the Sam bag, in stores and online, with modern updates.
Hint: A less obvious item for an accessories designer took off and remains a popular item.
Stationary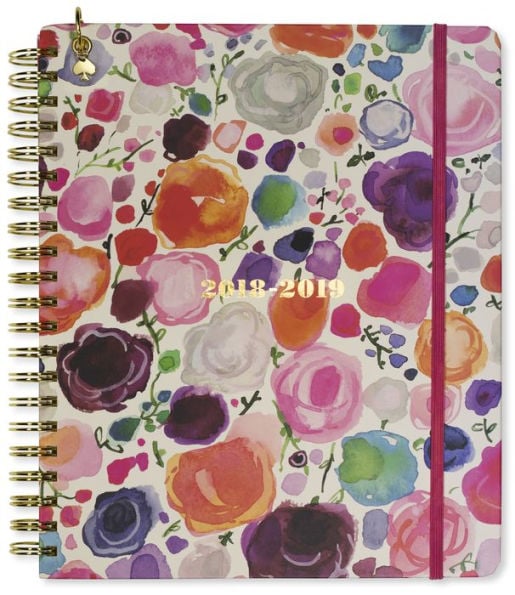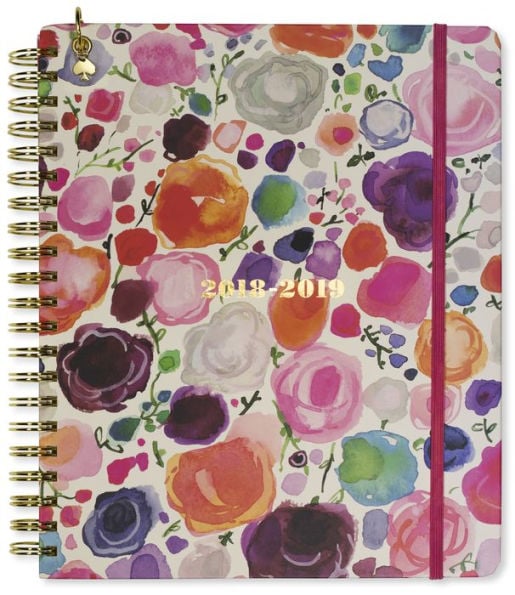 2019 Kate Spade New York Mega Planner | Barnes & Noble
Fun fact: Kate Spade made her first handbag out of burlap she bought from a potato-sack manufacturer she "found in the Yellow Pages," she told Time in 2004.
Home accessories, specifically stationary, have become a staple of the Kate Spade brand. Chances are if you see someone with a cute and playful date planner, it's by Kate Spade. The brand continues to release notepads and stationary echoing Spade's original vision. Much of the stationary involves gold stickers with cheeky sayings such as "take the day off," florals, and glitter.
Check out The Cheat Sheet on Facebook!
Read more: Sad New Details Revealed About Kate Spade's Final Days
Source: Read Full Article