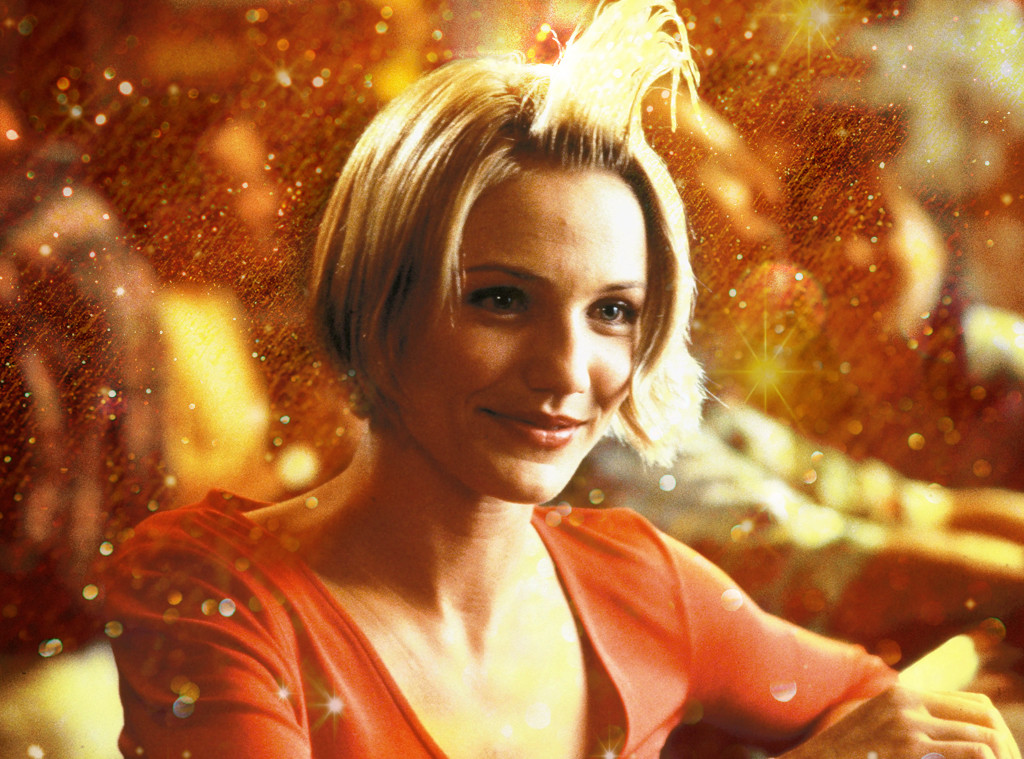 20TH CENTURY FOX
It was 1998. Bill Clinton was in the midst of a history-making scandal involving Monica Lewinsky. Jaden Smith had just been born. Shawn Mendes had not yet been born. Google was months away from being formed.
And Cameron Diaz was winning over audiences all over the country in a romantic comedy called There's Something About Mary.
Following the global success of the previous year's My Best Friend's Wedding, the then-26-year-old rising star had landed the role that would cement her fate as a beloved comedic actress: the titular character, Mary Jensen.
The Farrelly brothers film, also starring Ben Stiller, Matt Dillon and Sarah Silverman, ultimately grossed more than 16 times its budget and became the third highest-grossing film in the United States that year.
However, it's because of one now-iconic scene that the raunchy, Golden-Globe nominated project remains a gross-out comedic classic today, exactly 20 years later.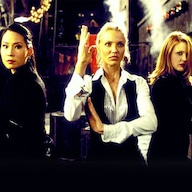 Photos
Cameron Diaz's Best Roles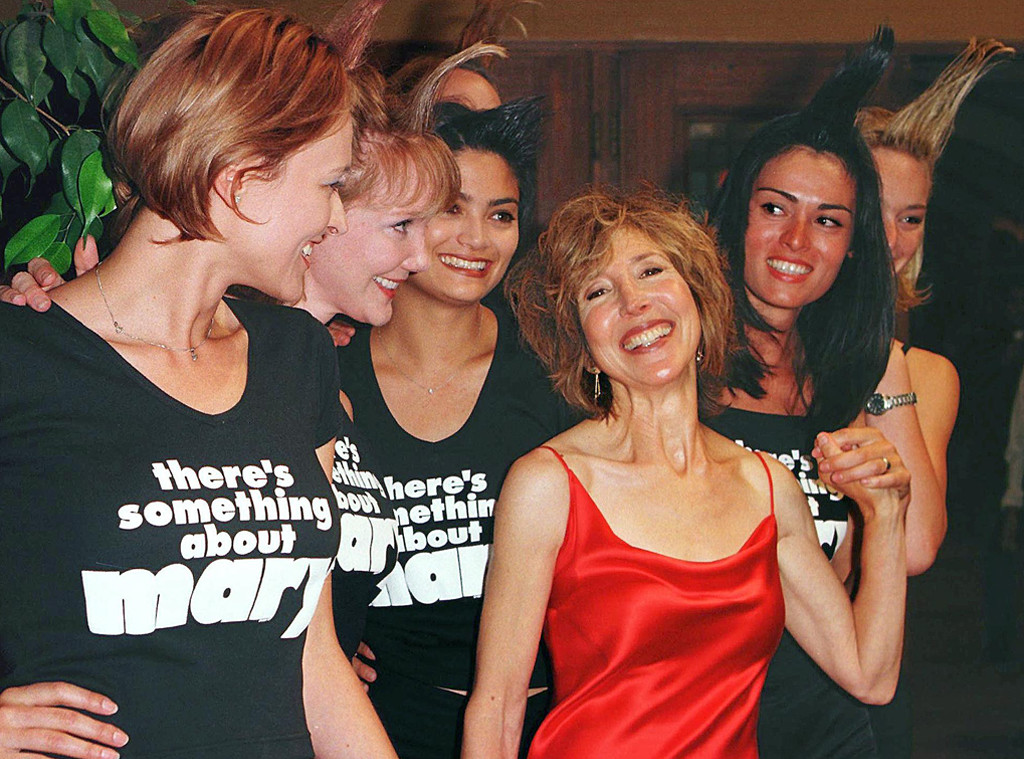 Vince Bucci/AFP/Getty Images
We're talking about the hair scene, of course. You know, the one where Stiller's anxious character, Ted Stroehmann, is preparing to go out with Mary when some bodily fluids go awry. As that part of the movie plays out, Ted gets a bit too intimate with himself on the advice of a friend before the date. However, while flustered from Mary's knock, he—and the audience—can't figure out where his semen went in the bathroom after the act. To his complete horror, Mary finds it dangling from his ear when he greets her at the door.
"What is that?" she asks him as he turns his head for the big reveal. "On your ear…is that hair gel?" she asks before helping herself to it and rubbing it through her own blond bob. "I just ran out," she innocently tells him. Cue the next scene, where we finally see Mary's hair sticking straight up in the now unintentional, but entirely classic 'do.
As anyone who's seen the film just once can affirm, the scene will live forever in both the annals of comedy history and Diaz's career highlight reel. Of course, it was 1998 and semen wasn't exactly commonplace on the silver screen. As a Rolling Stone writer mentioned in his review of the film, the scene even "prompted a freaked-out segment of the audience to sprint for the exits."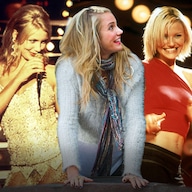 Read
Cameron Diaz Turns 45: Looking Back at Her Impressive Career Evolution From The Mask to Annie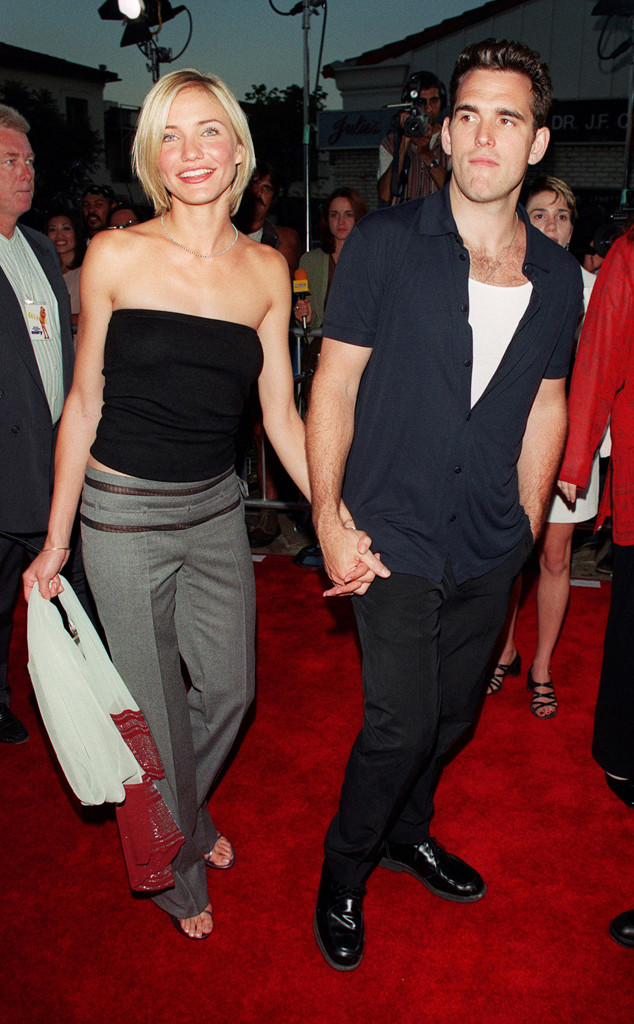 Frank Trapper/Corbis via Getty Images
As the story goes, Stiller wasn't exactly sold on it, either, but for a much more technical reason.
"My big thing with that scene was that I argued with the Farrelly brothers all during the shot, asking how he could not feel it on his ear? I was lobbying them to have a back story that the character had somehow, like, lost sensitivity in his ear, like he had gotten hit as a kid or something," Stiller recalled to the New York Times in 2013. "They finally told me it doesn't matter, and I should quit thinking about it," he said.
The actor was not the only one who had concerns with the choice. As the directing and writing brothers told Esquire, it took 20th Century Fox six months to green light the film over that scene. Then, there was compromising with Mary herself.
"One of the hair-and-makeup girls was putting the gel in Cameron's hair and she was like, 'Hey guys, I don't know, this could totally backfire,'" Bobby Farrelly recalled to the magazine.
The brothers understood her worry. "If it doesn't work, it ruins the movie and her career is in jeopardy because she's 'cum head' the rest of her life," Peter Farrelly said. So, they shot several versions of the scene—one where the star's hair didn't ultimately stand up as well as one where nothing was hanging from his ear.
"We said, 'Listen, Cameron, let us cut this together and then you can sit and watch it with an audience and if they groan we'll take it out of the movie,'" Bobby told Esquire.
Two decades after the movie's debut, we know the audience didn't groan.
As Diaz told CNN days before the film's official release, "It gets one of the biggest laughs in the movie. People can't believe it. They're shocked, but it's hysterical at the same time."
Source: Read Full Article